Soaking up the Sun

UWCSEA Solar for East:
a student-led initiative offsetting energy usage and developing the eco-entrepreneurs of the future.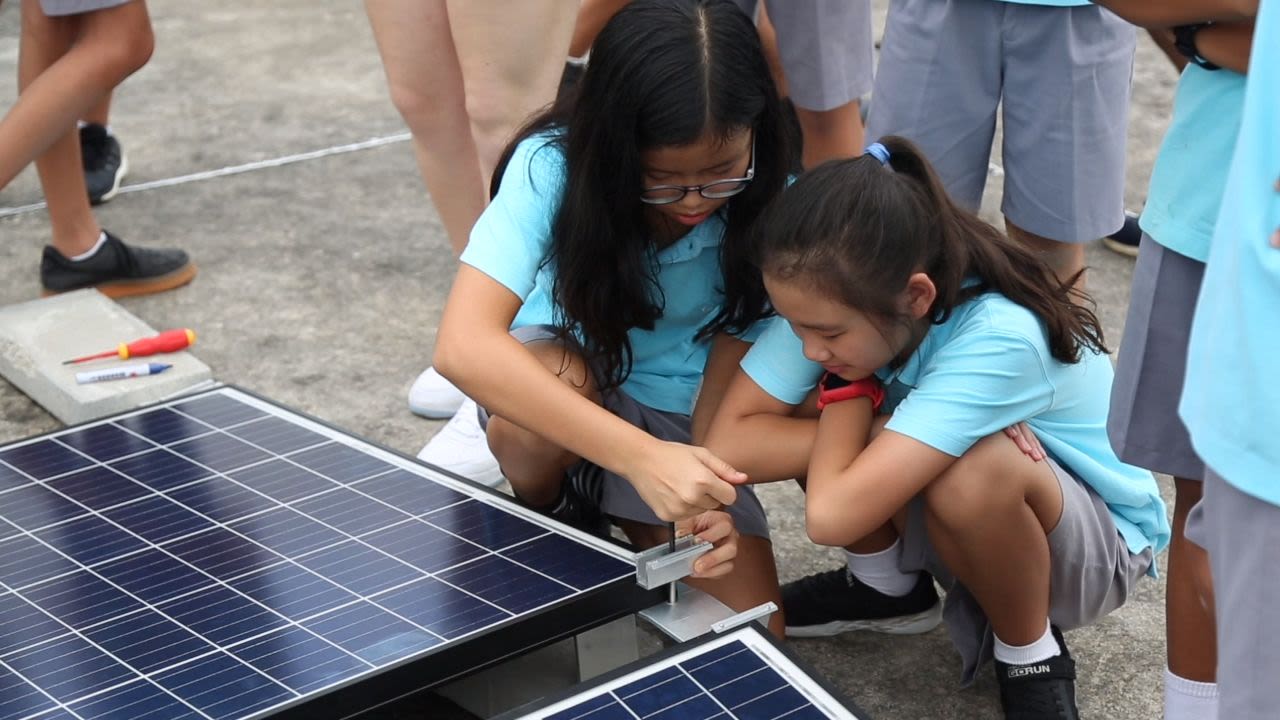 2016
A group of passionate students kickstarted
Solar for East

Back row (l-r): Dhevin, Oscar, Hemal, David; front row: Aditya, Isabel, Brooke, Akshat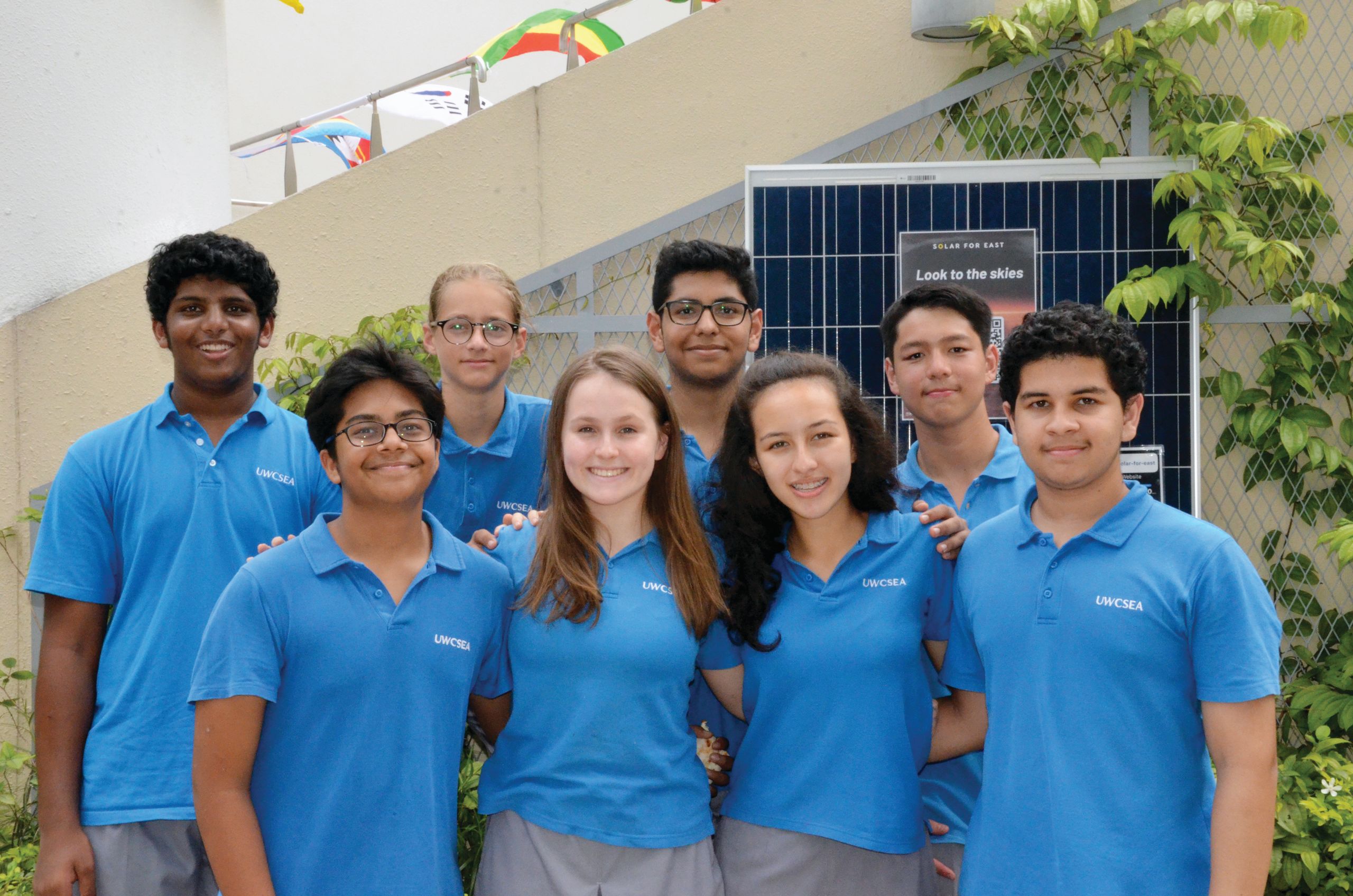 From idea to installation
Students learned in their Middle School Humanities classes about climate change, energy production and sustainability in Singapore.
They started to plan, ask questions and research a way forward for a solar project– discussions needed to be had with the Facilities team, solar panel companies, school leaders, school departments and potential donors.
They took a look at the student solar project at UWCSEA Dover, and were inspired and motivated to address UWCSEA East's energy concerns.
Technical and design questions were explored. Decisions were made about which solar panels were best in our location and what impact was possible from which panels; questions about the costs and benefits were asked and evaluated.
Students learned about fundraising and building community interest and engagement.
Photo by Shreya (UWCSEA student)
2019

After three years of hard work and community fundraising, the first solar panels were installed.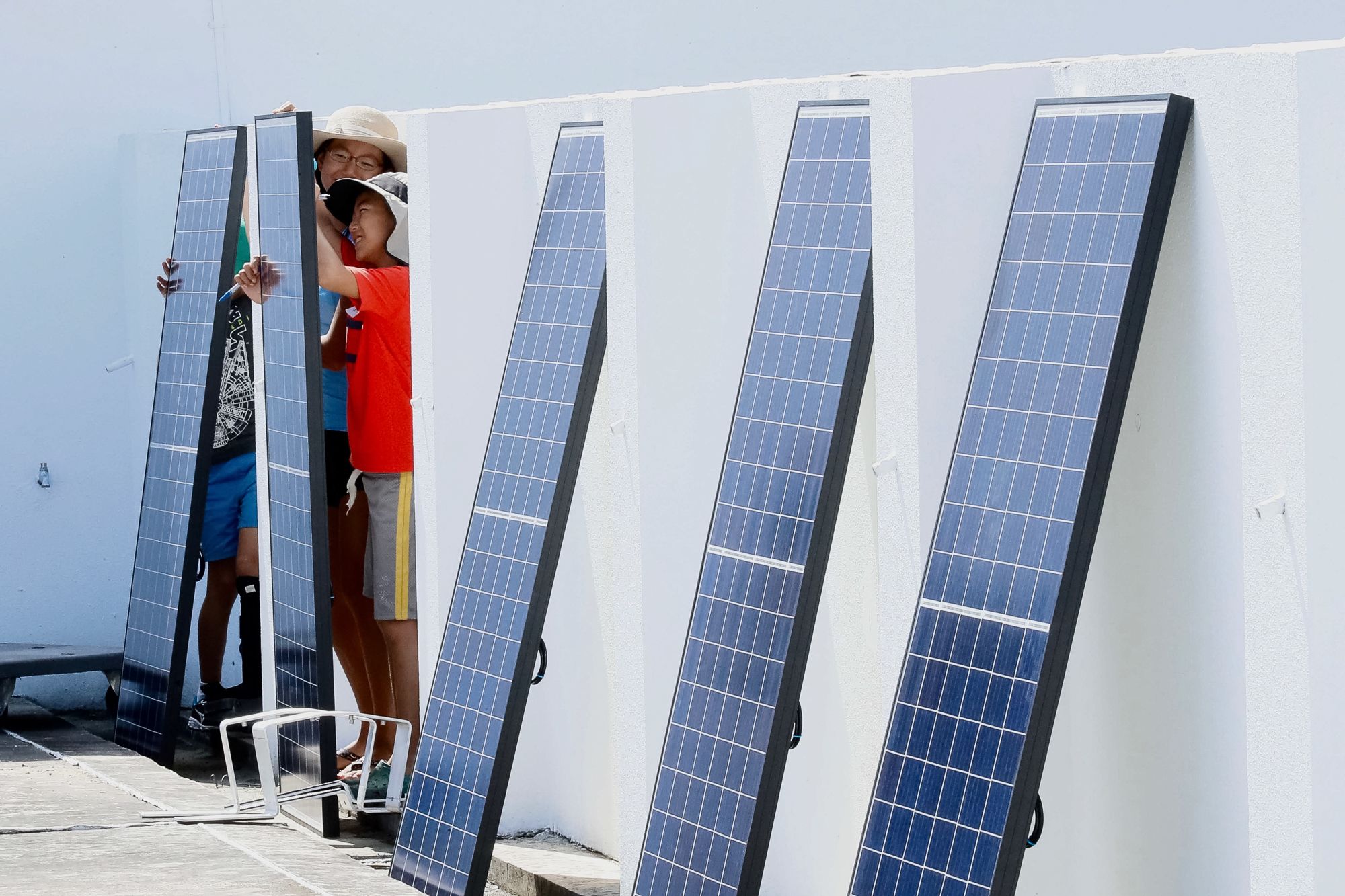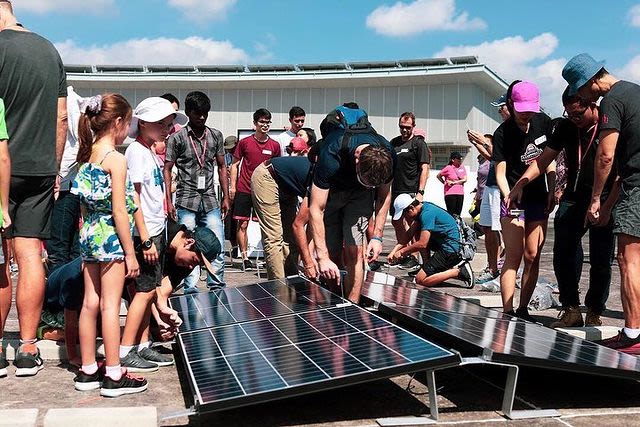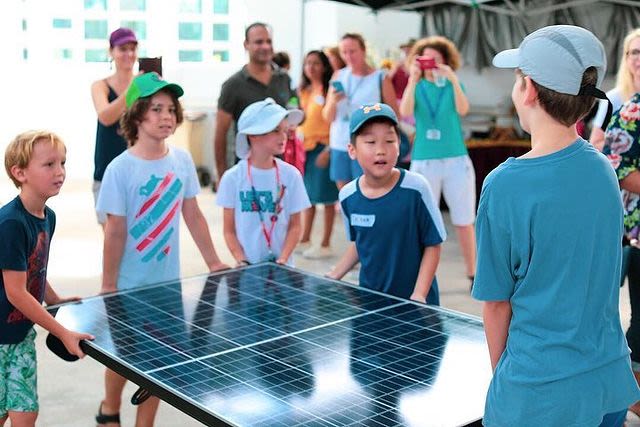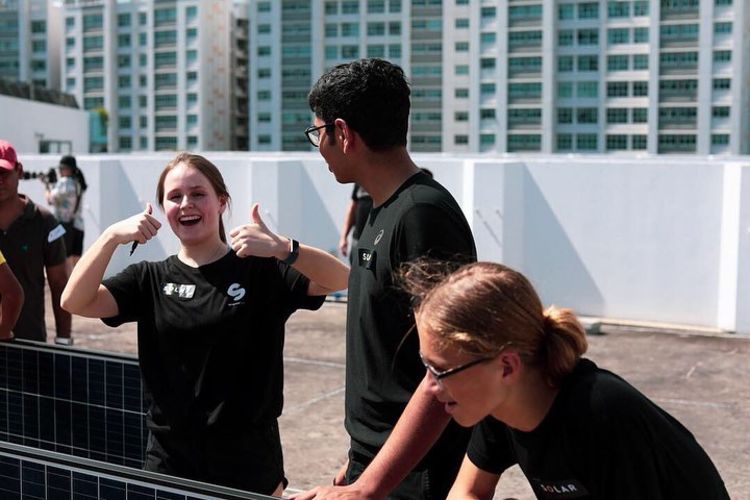 Item 1 of 4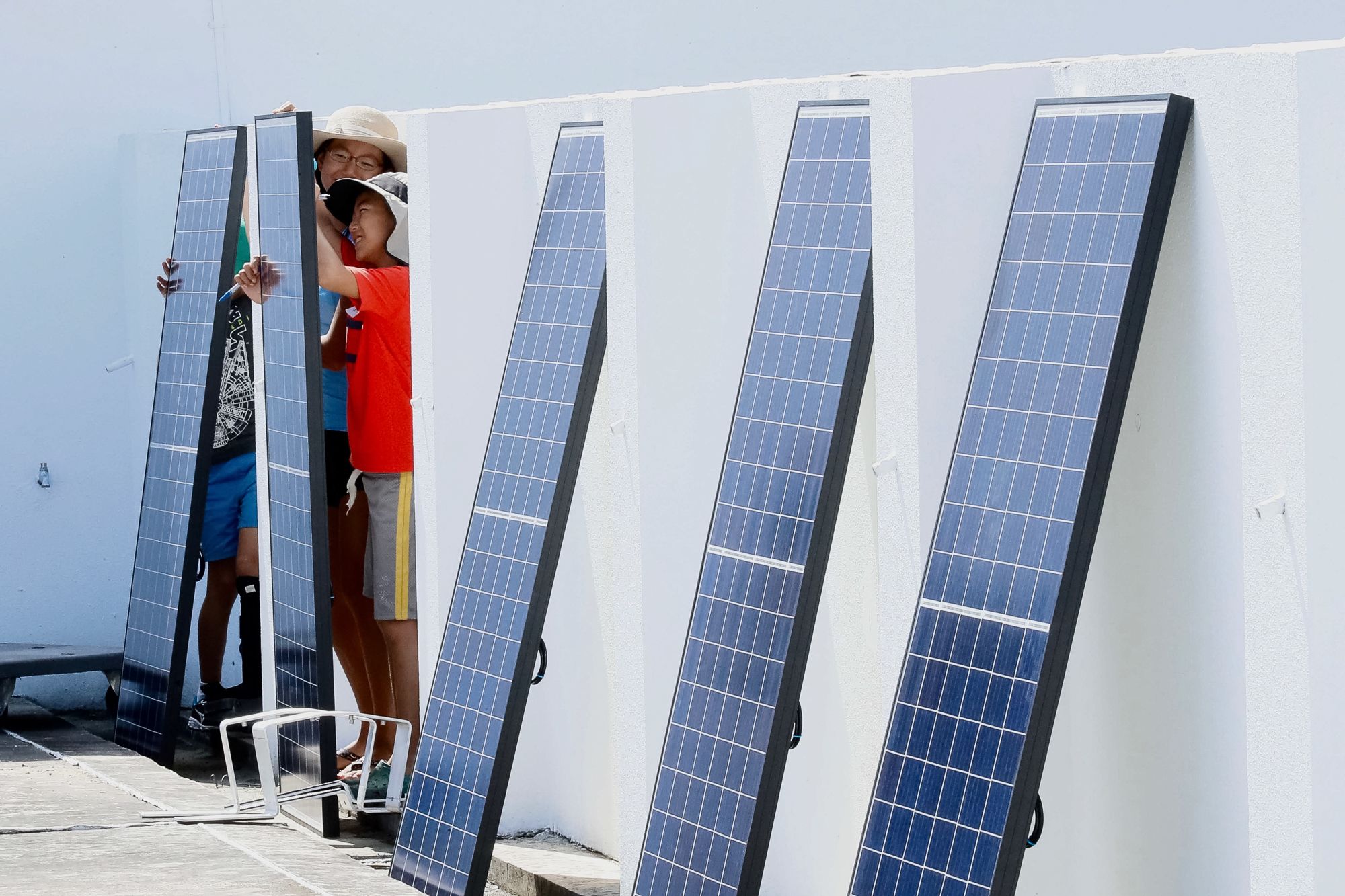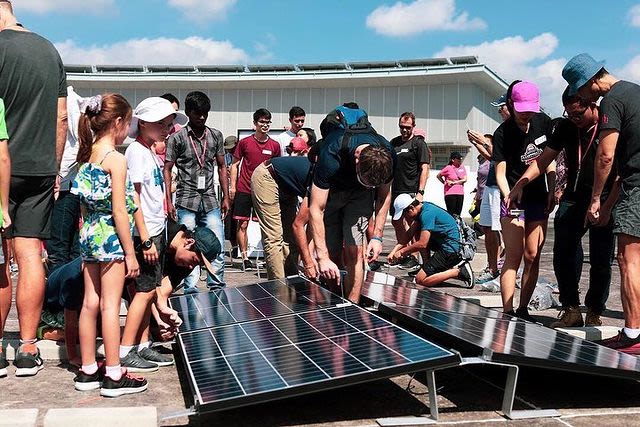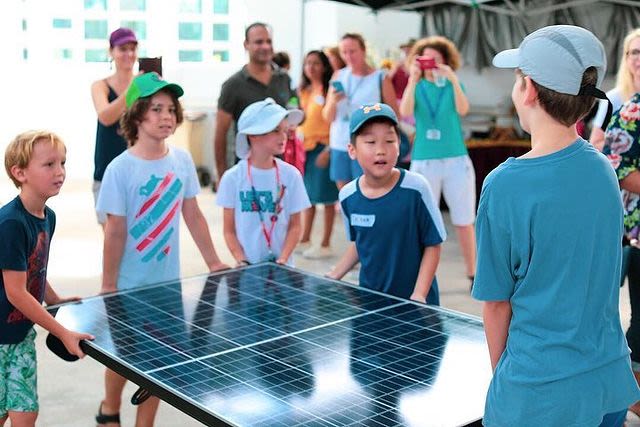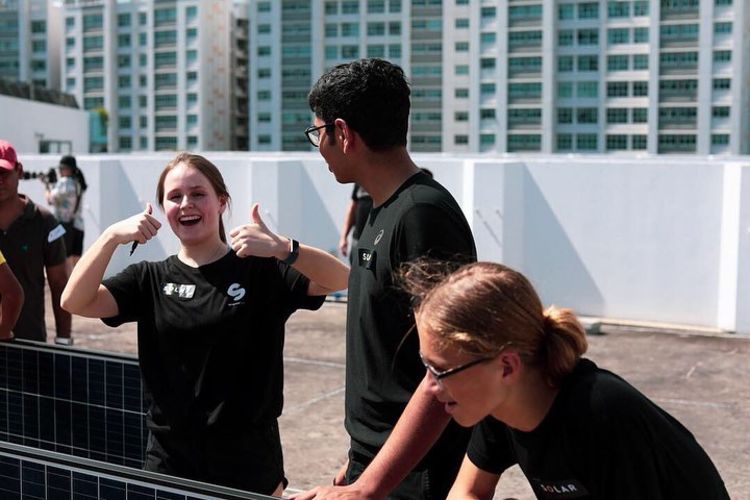 Solar for East facts

Solar panels help to provide a clean source of energy for the College and reduce carbon emissions.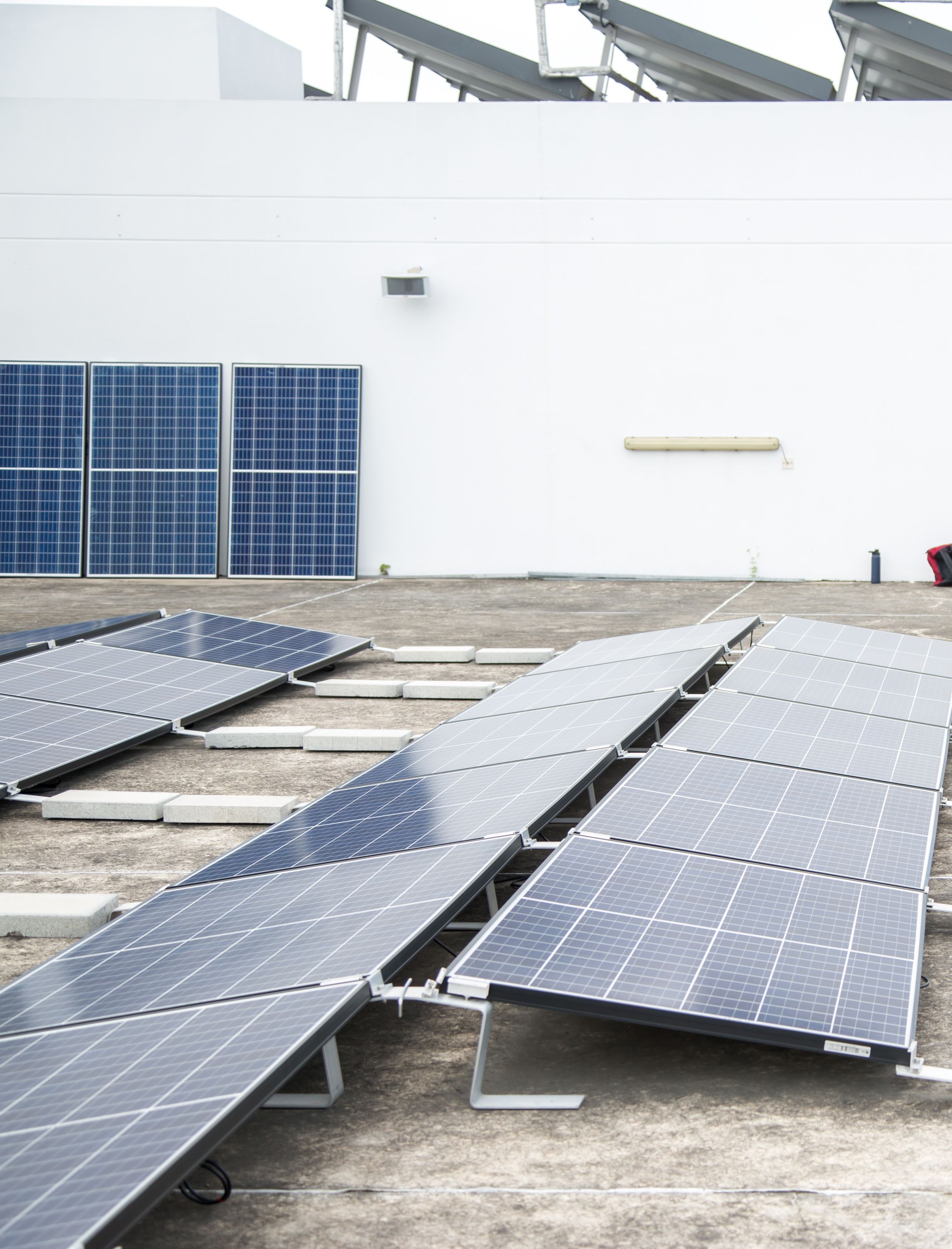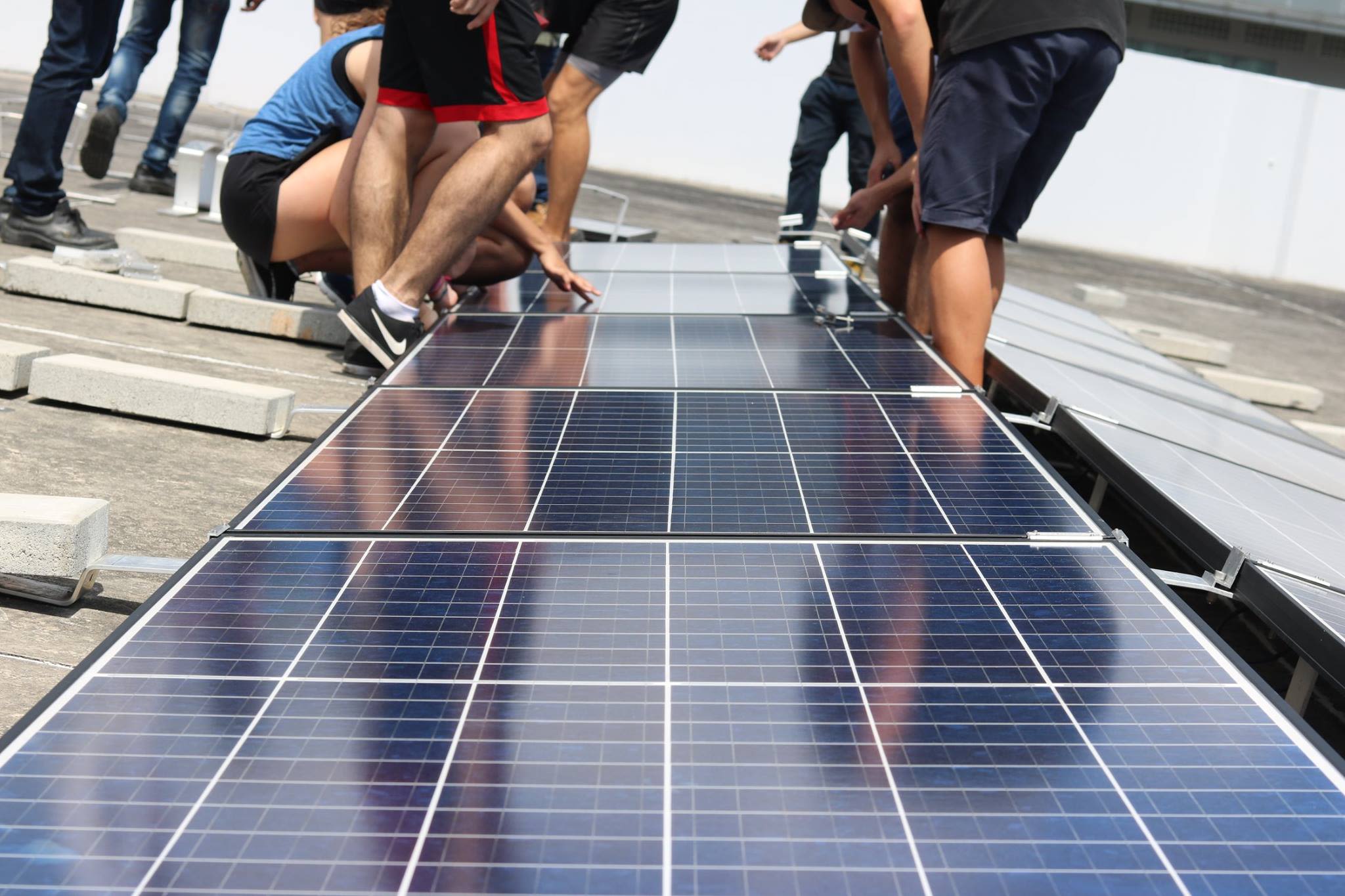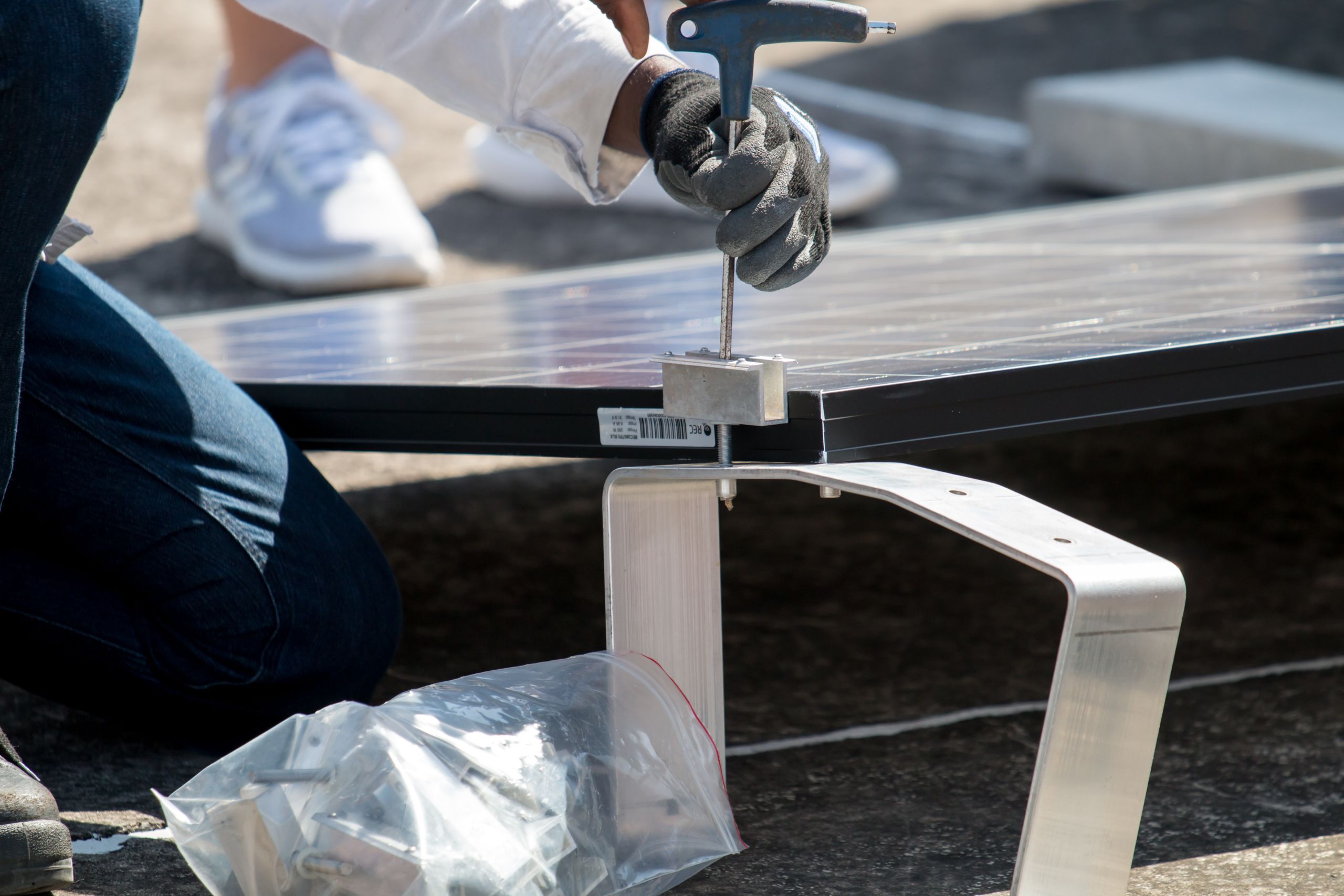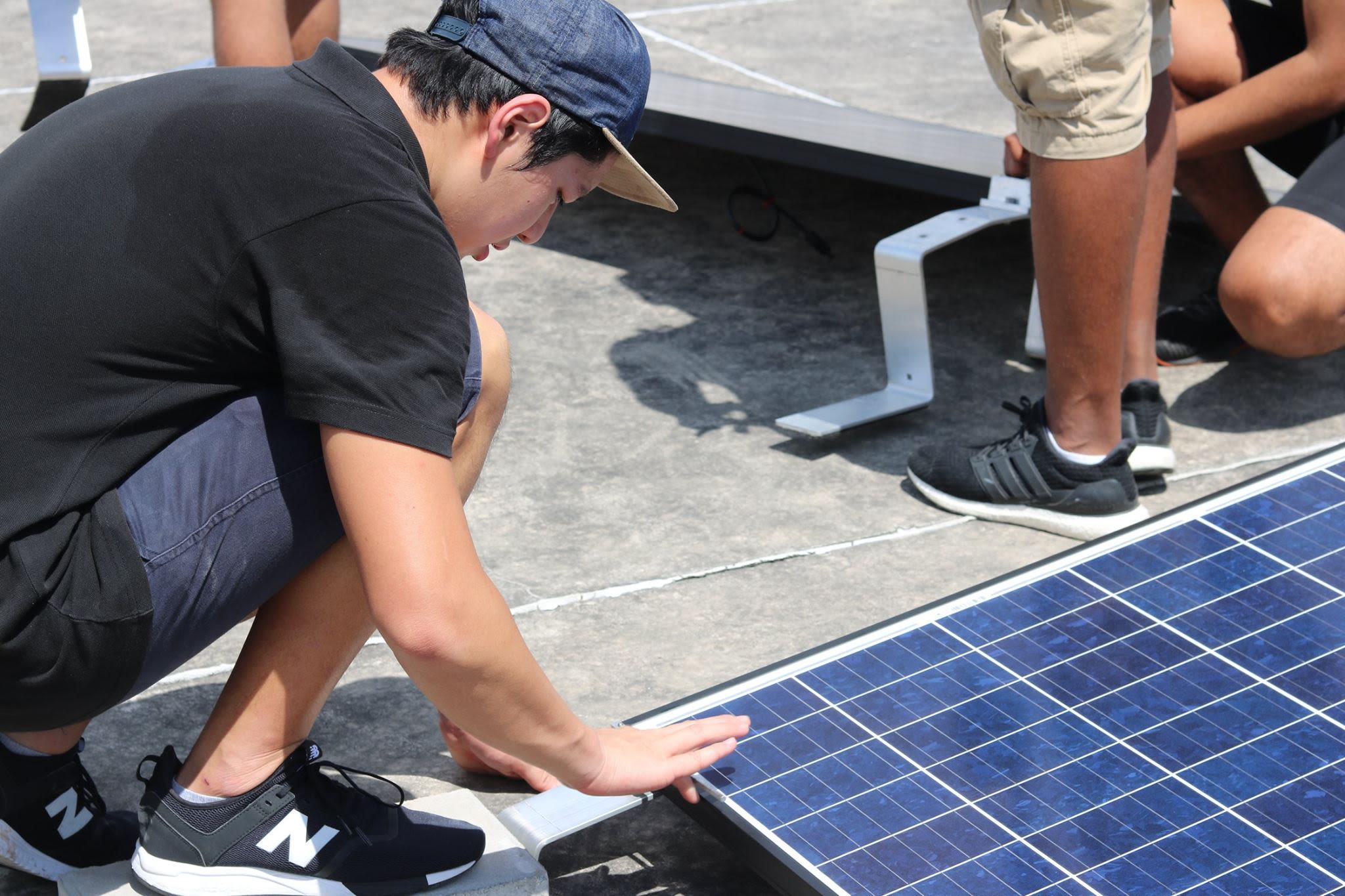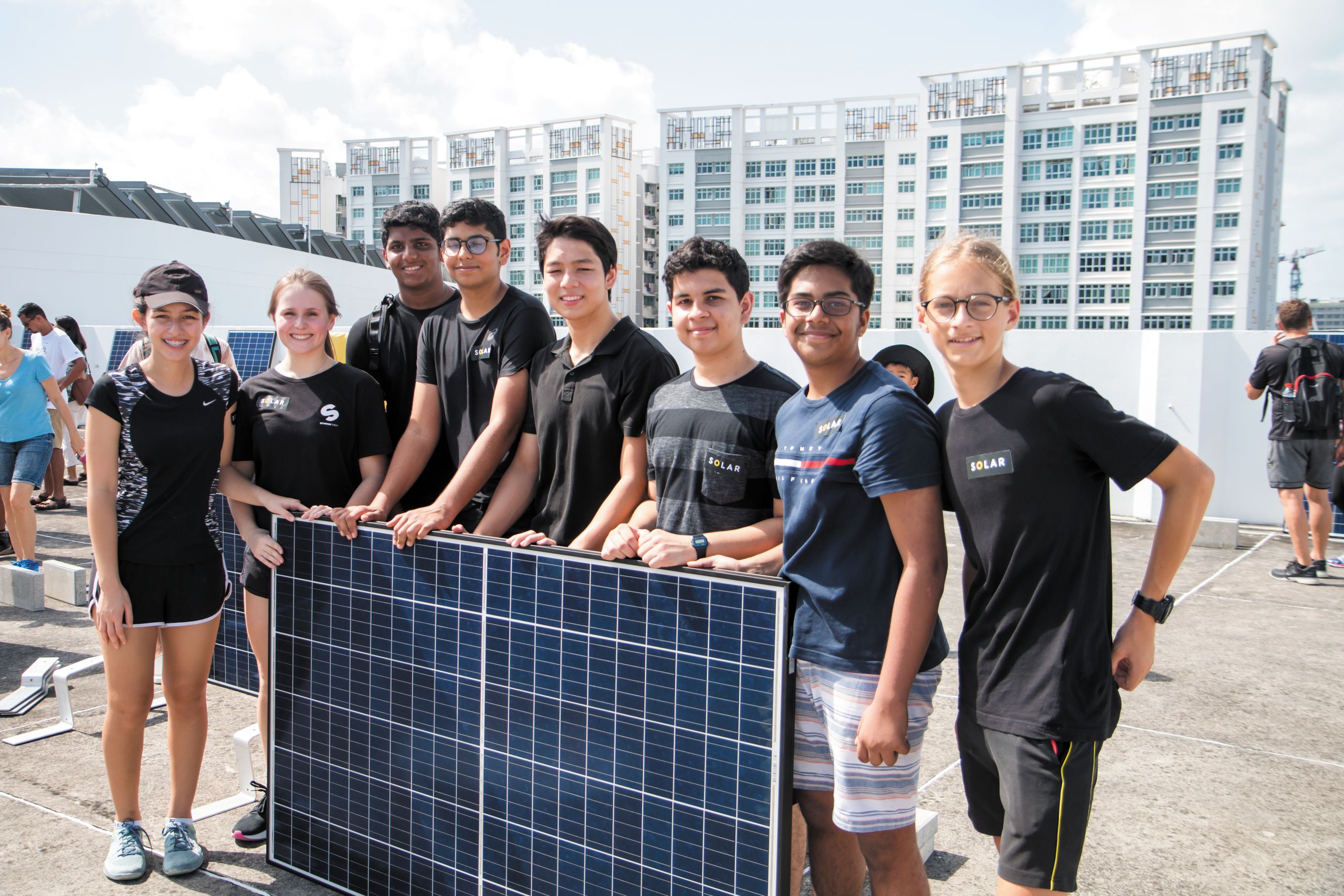 Item 1 of 4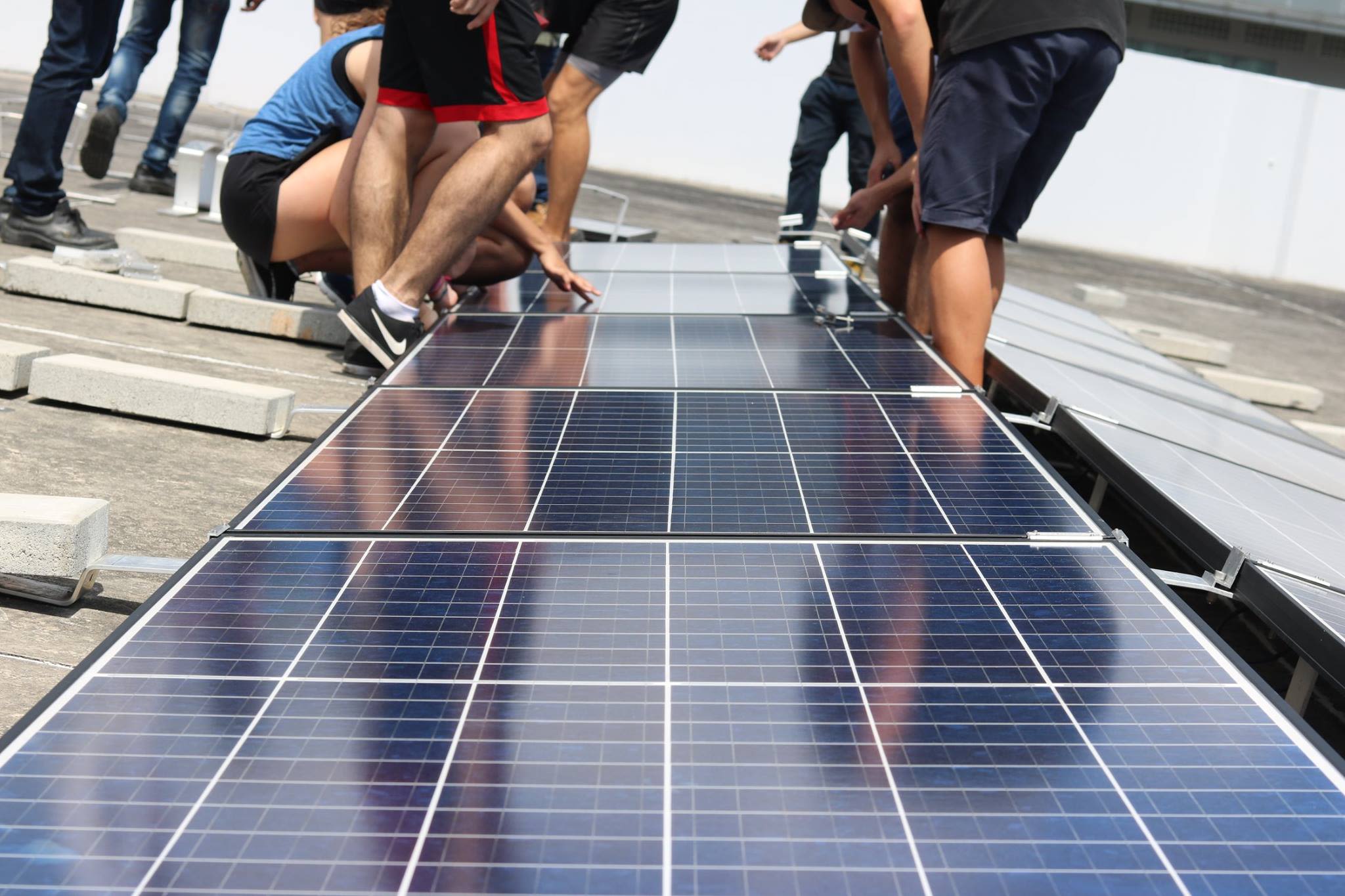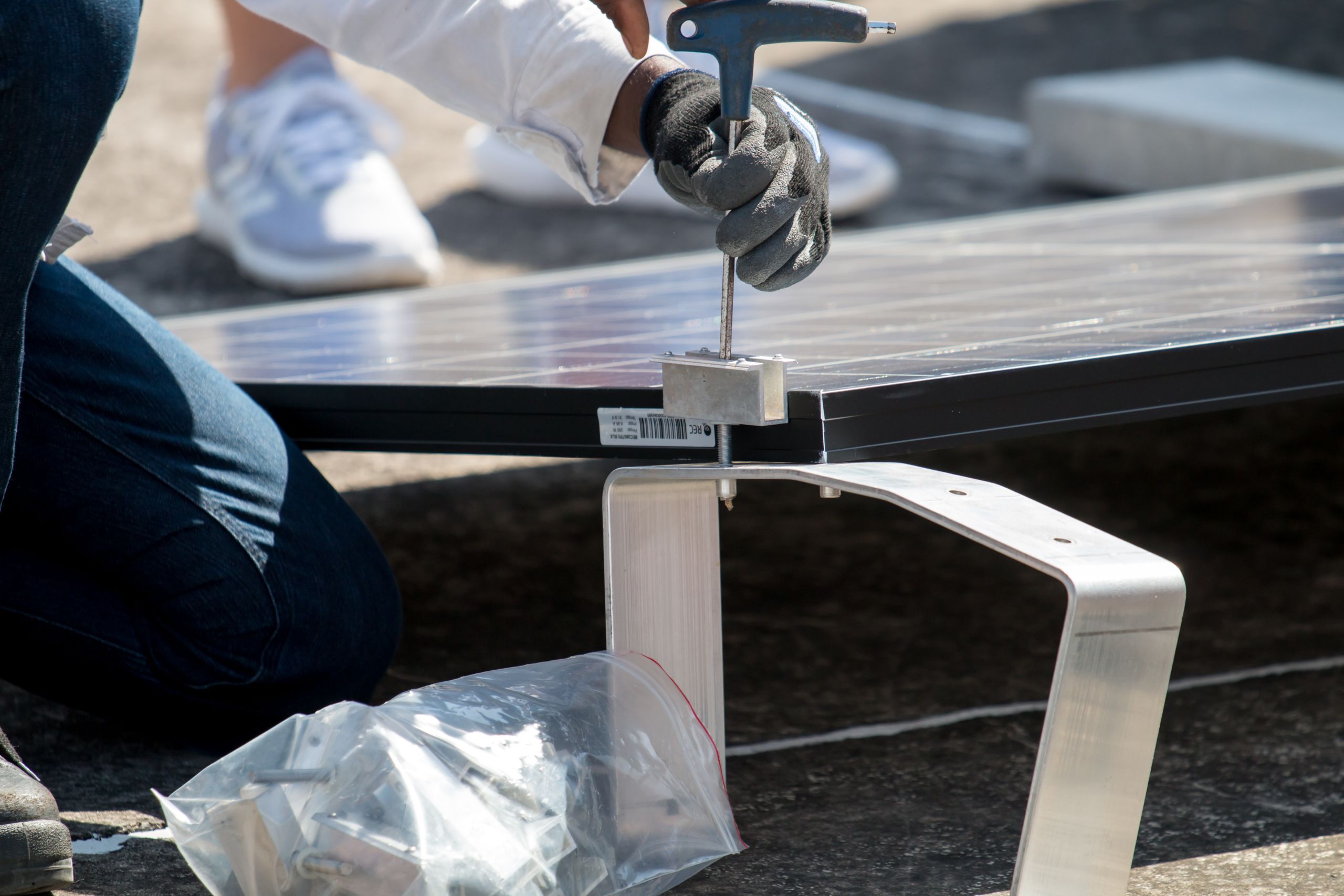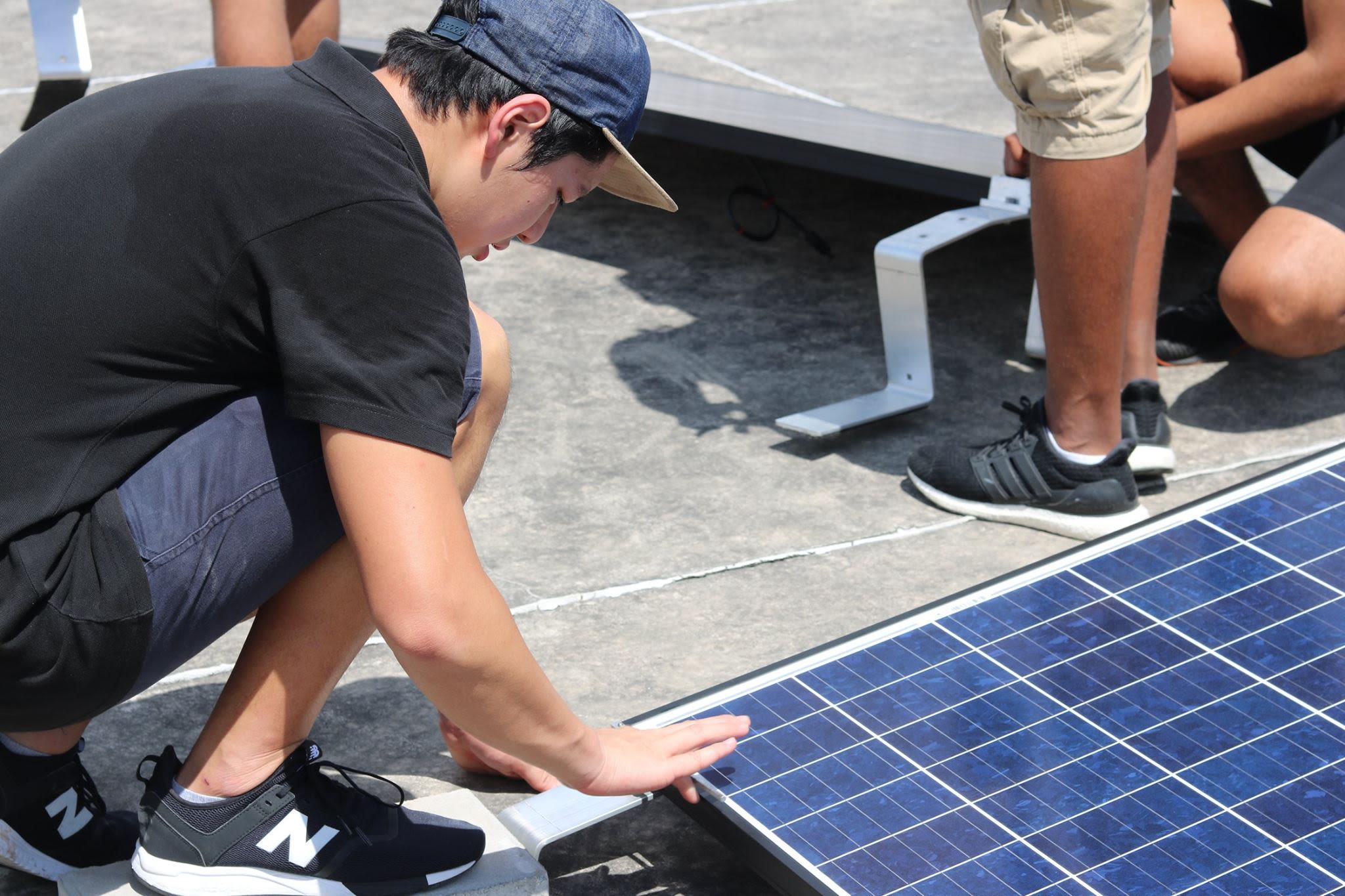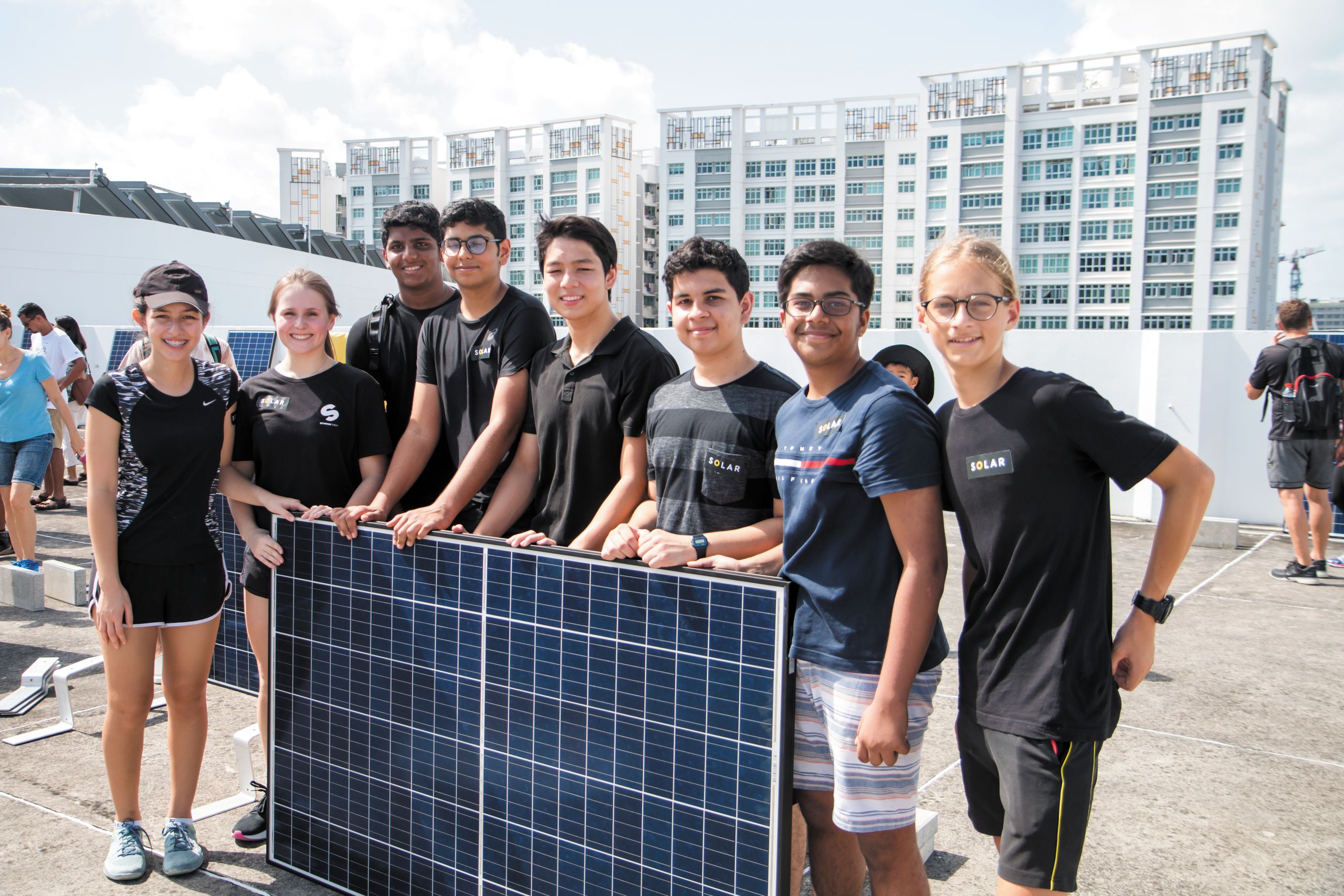 Educating the
next generation of
eco-entrepreneurs
"We see Solar for East as an opportunity to educate thousands of students to become environmental changemakers."
-Hemal '21
Keen to expand the impact of the project, the student team committed to sharing knowledge and educating others about sustainable energy choices.
They developed a variety of presentations for students of different ages and as of 2021 had given 80 presentations about solar energy to Primary School students at UWCSEA.
"It's up to us to make a change to lead the way for the future."
-Isabel '21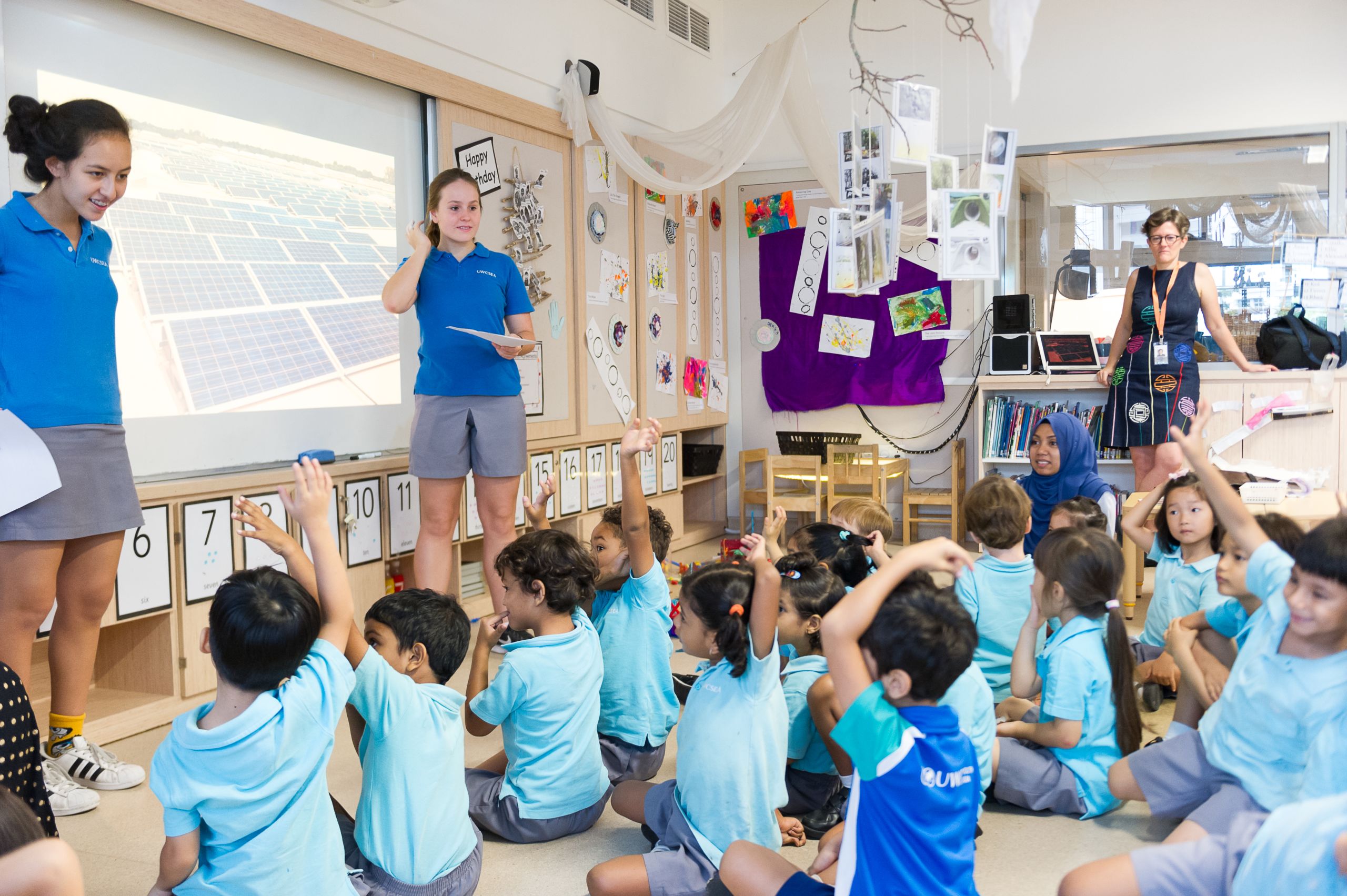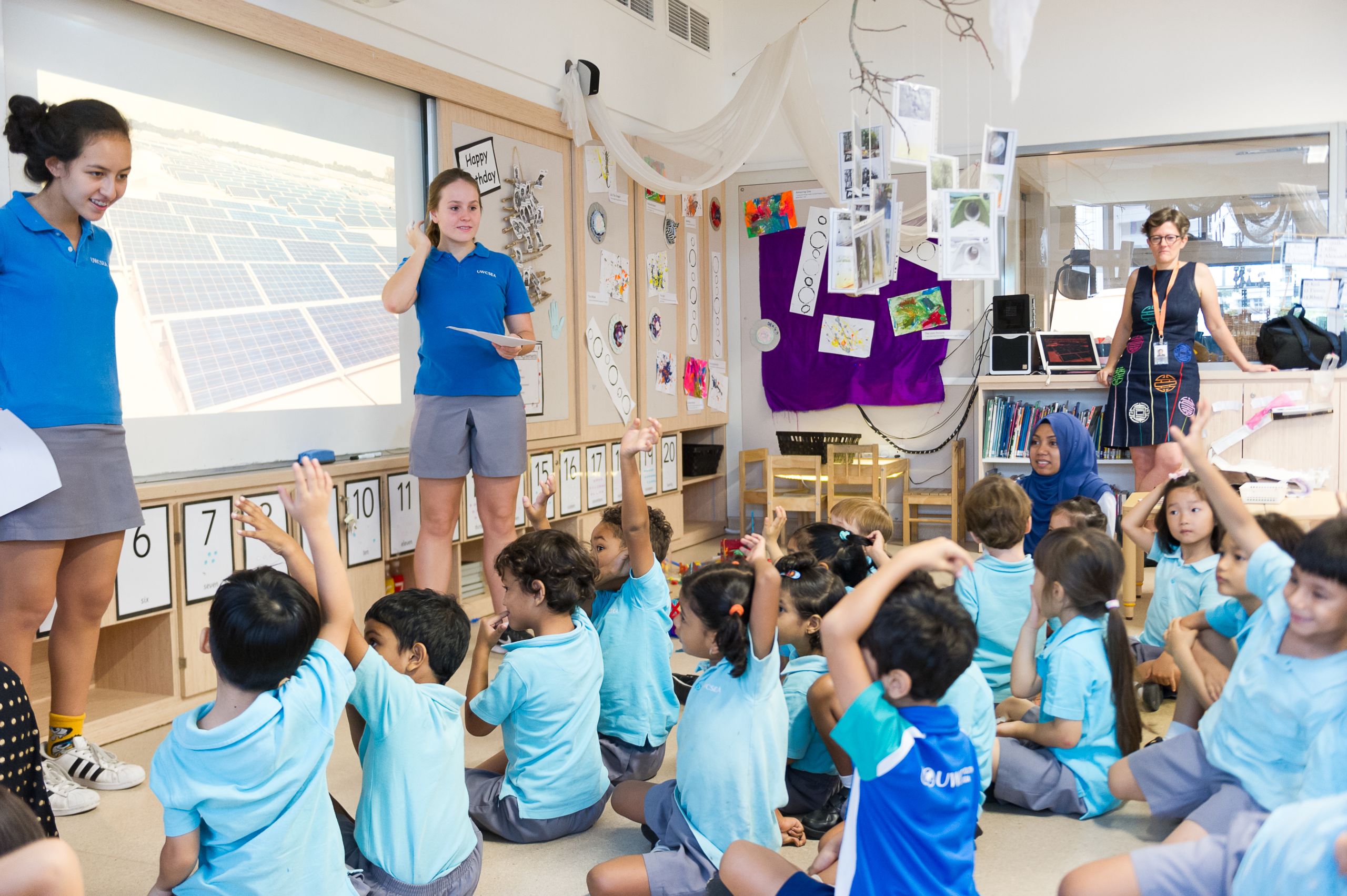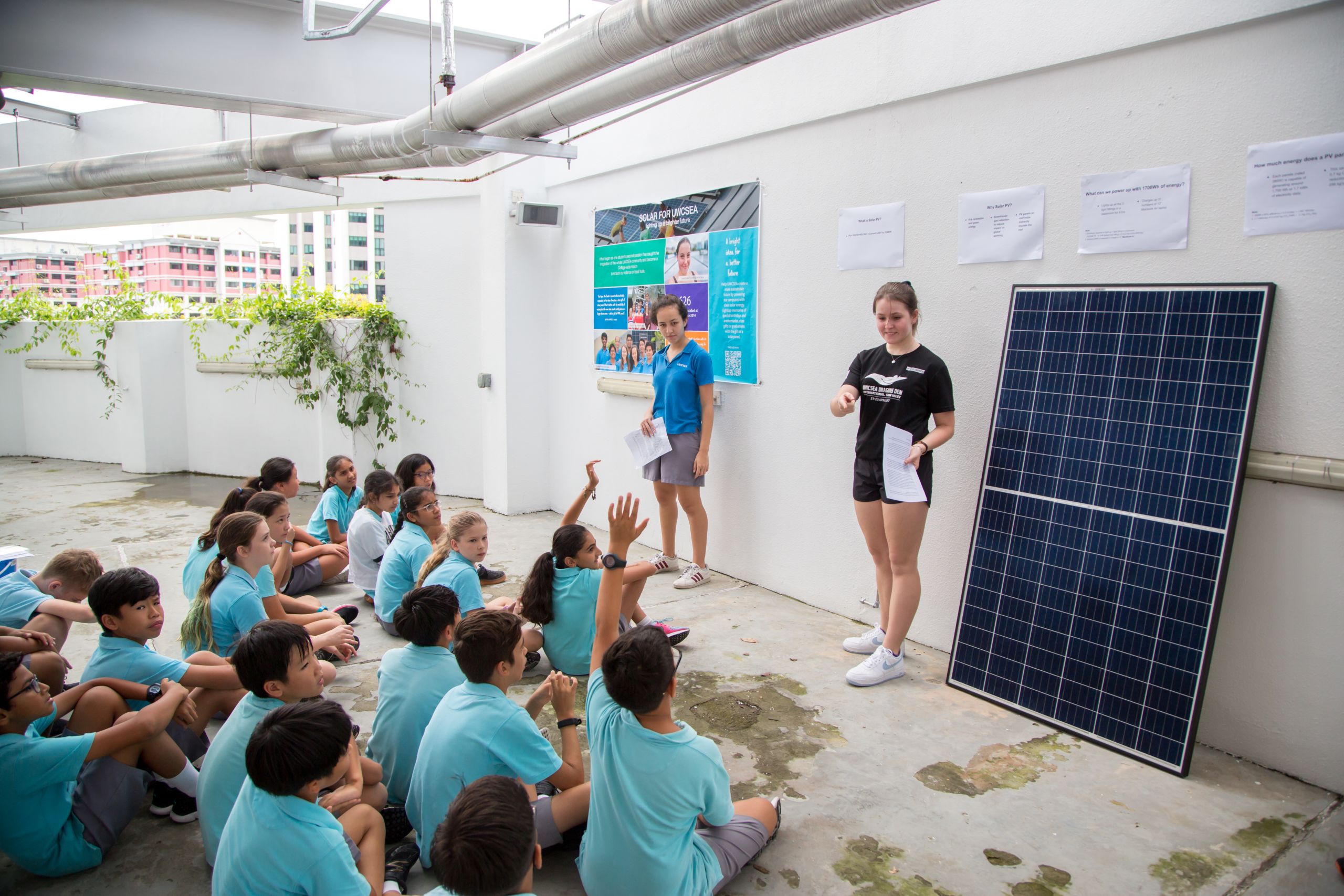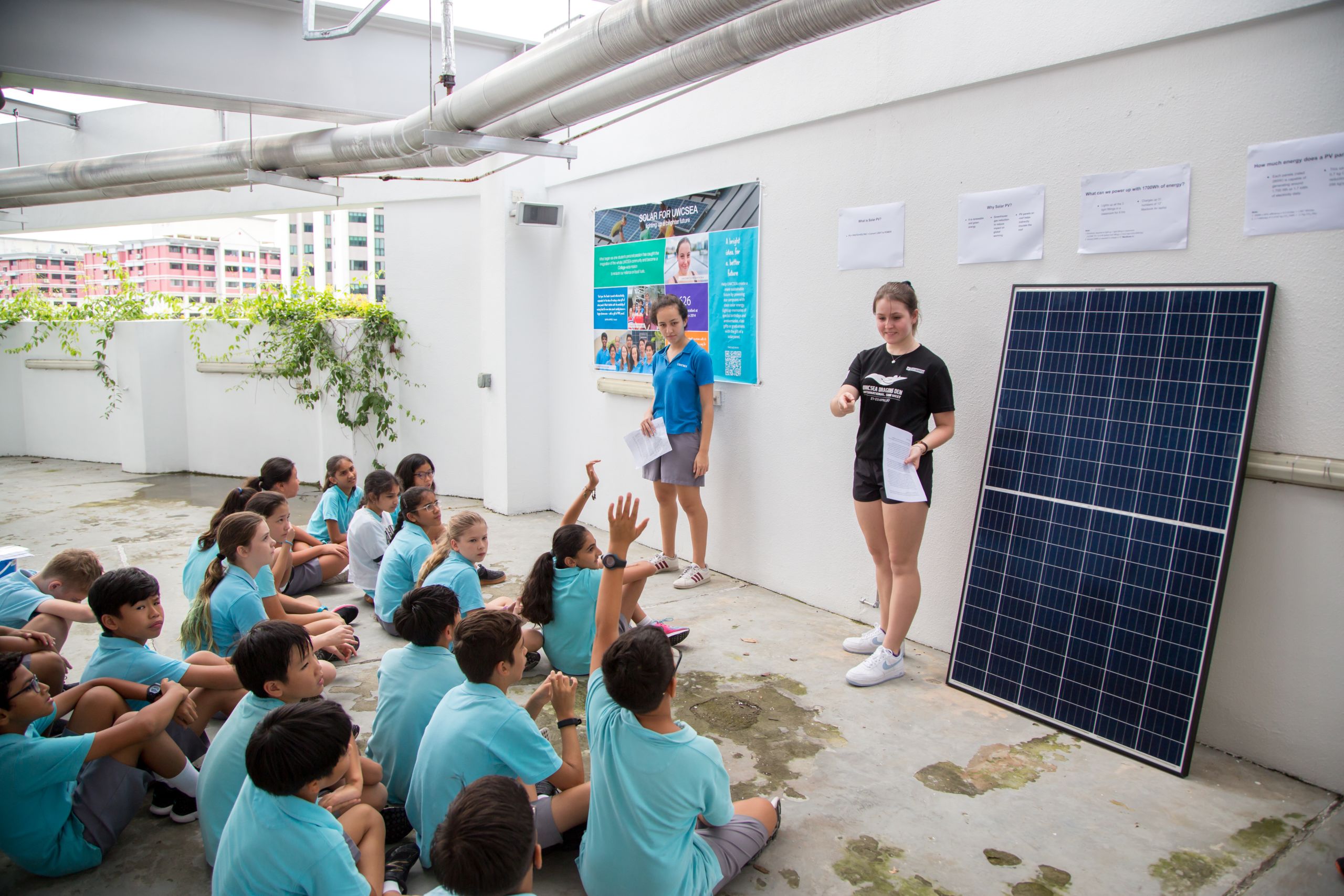 The impact of this project goes well beyond what the team in 2016 had ever imagined.
The Solar for East project will be integrated into UWCSEA's curriculum, allowing students of all ages hands-on, practical, environmental education experiences.
"Without having to step off campus, students have access to a solar energy lab with real time data outputs. This connects students to their education around low carbon technologies, environmental sustainability and conservation.
It also has a profound impact upon energy use and sustainability behaviours, inspiring lifelong environmental stewards within our community."
–Claire Psillides, Head of Environmental Sustainability, East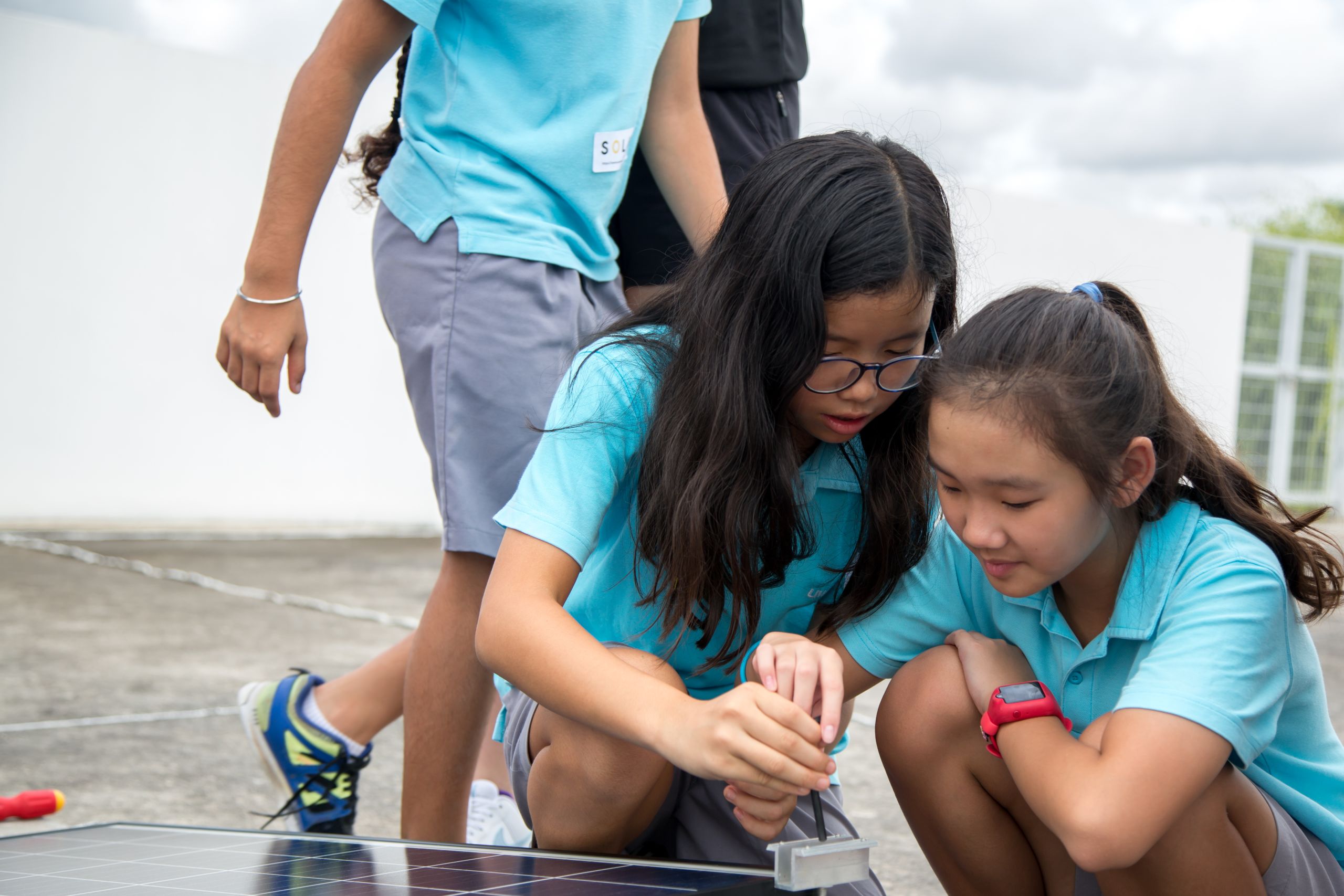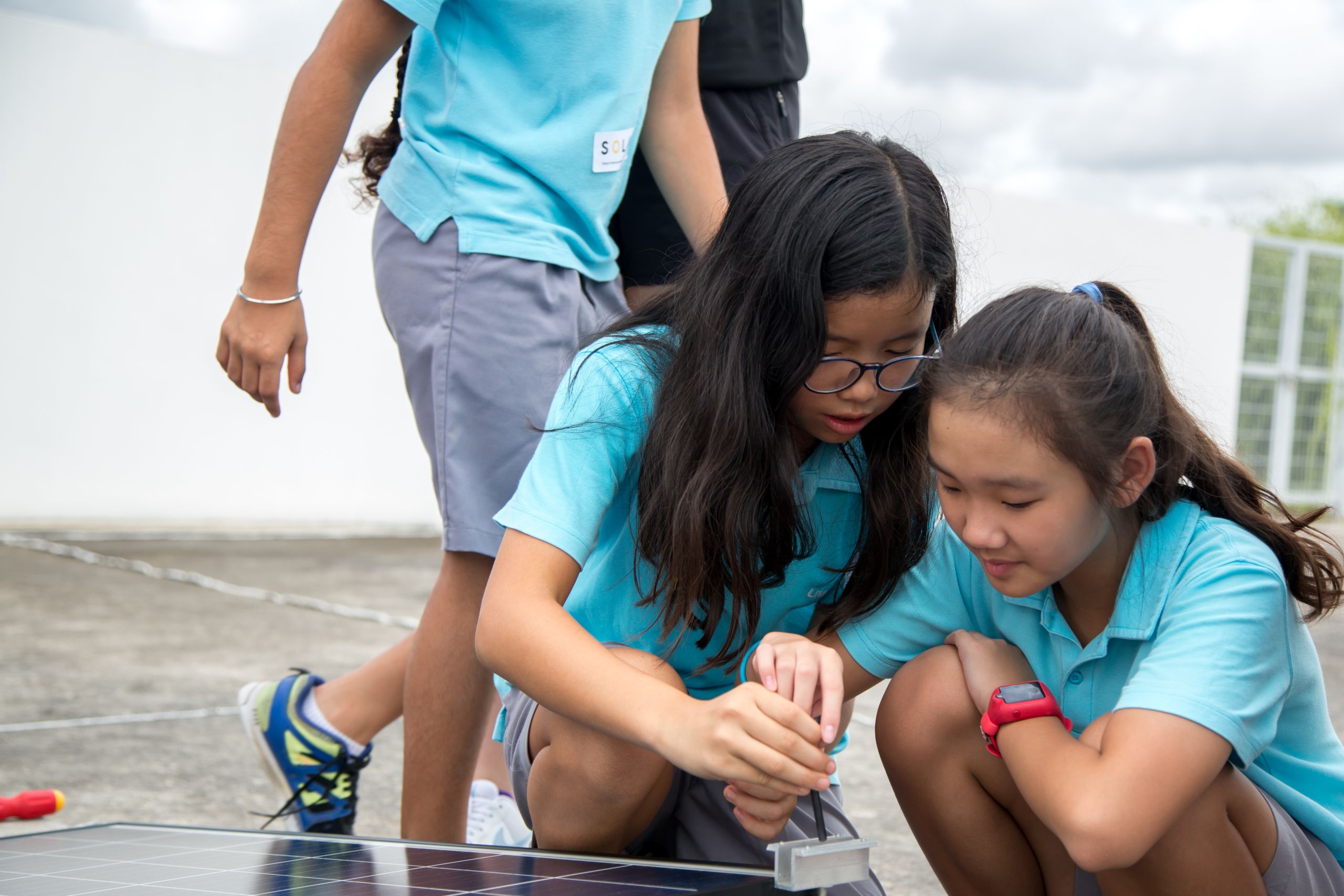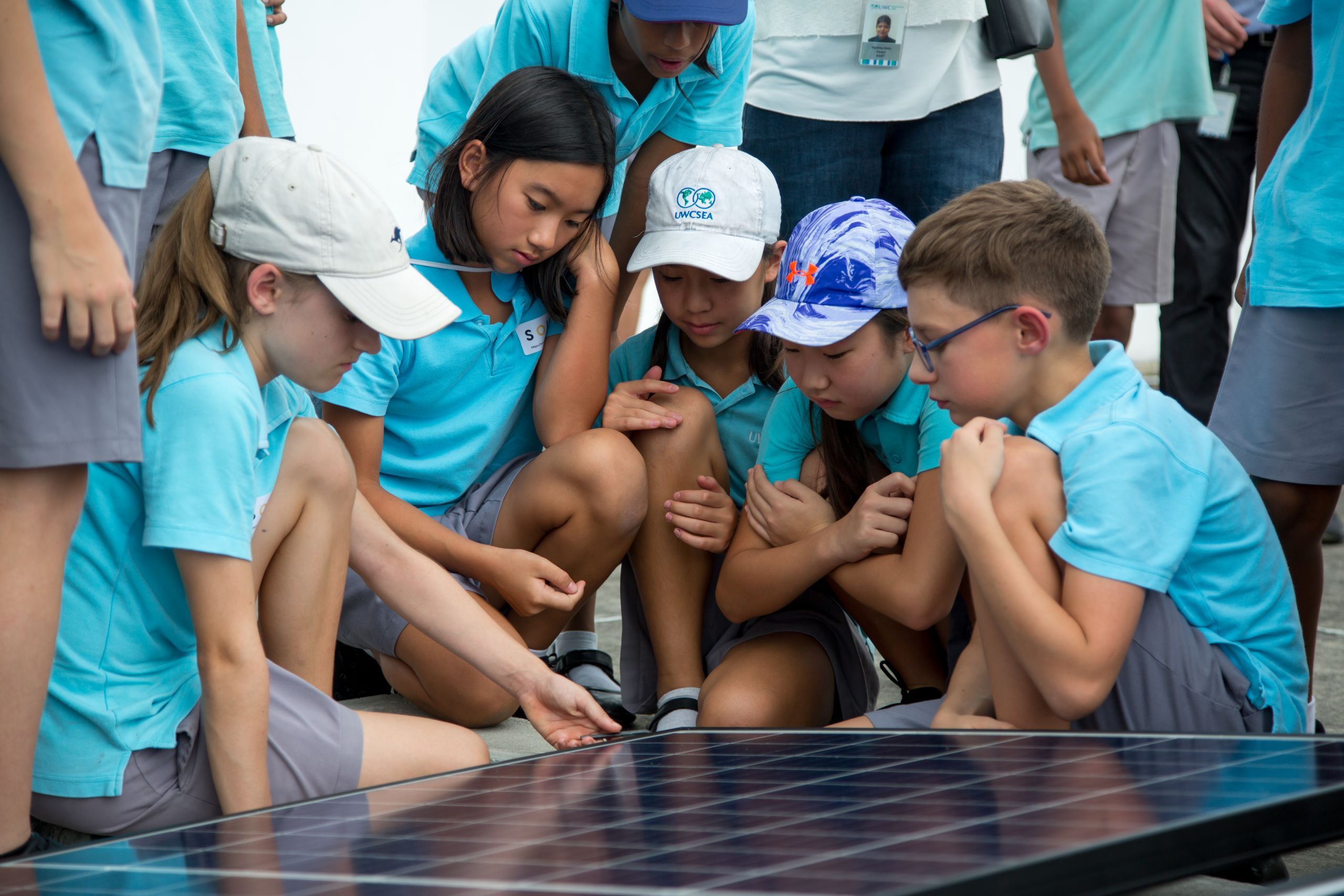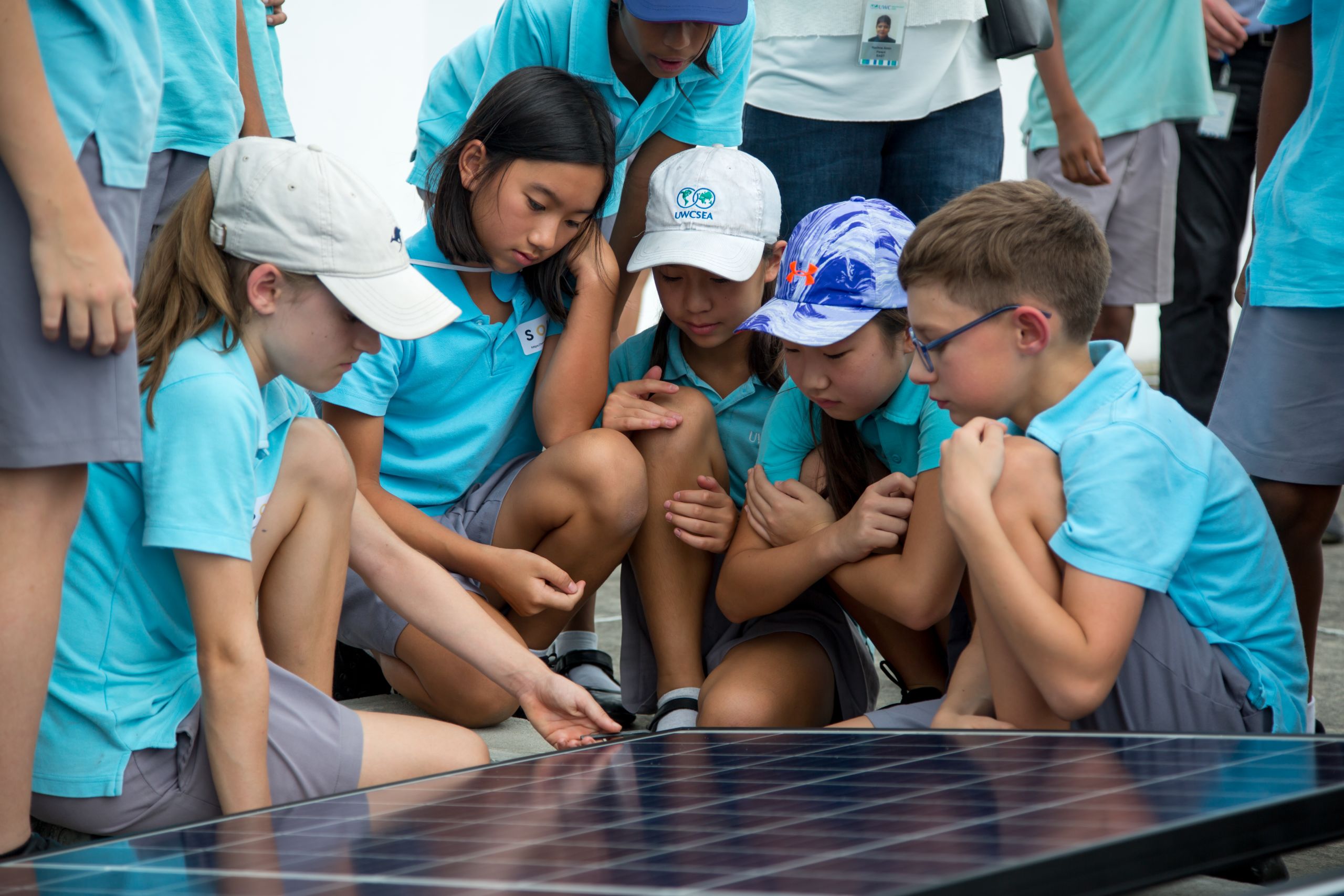 Passing the torch
As the founding students graduate in 2021, new Grade 11 co-chairs, Ayasha and Pauline, along with the new team members, will continue to pursue Solar For East's educational work and goal of installing 1,130 panels.
The legacy and impact they've made is already lighting up classrooms and imaginations and will continue to do so.
Photo taken by Shreya (UWCSEA student)
The future is bright
The experiences of the founding Solar for East team has shaped their aspirations for the future. These young eco-entrepreneurs have already had an incredible impact and we can't see what they come up with next.
After UWCSEA, I will take a gap year focused on climate activism in Sweden. I want to study environmental design within architecture.
–Oscar '21
After National Service, I will go to university to study engineering to develop sustainability technology, with a particular interest in batteries and solar cells.
–Hemal '21
I want to study physical geography at university and take the knowledge and experience from Solar for East and develop it further. I have a particular interest in sustainability.
–Pauline '21