We invite you to explore our 50th anniversary UWCSEA East High School Drama Production.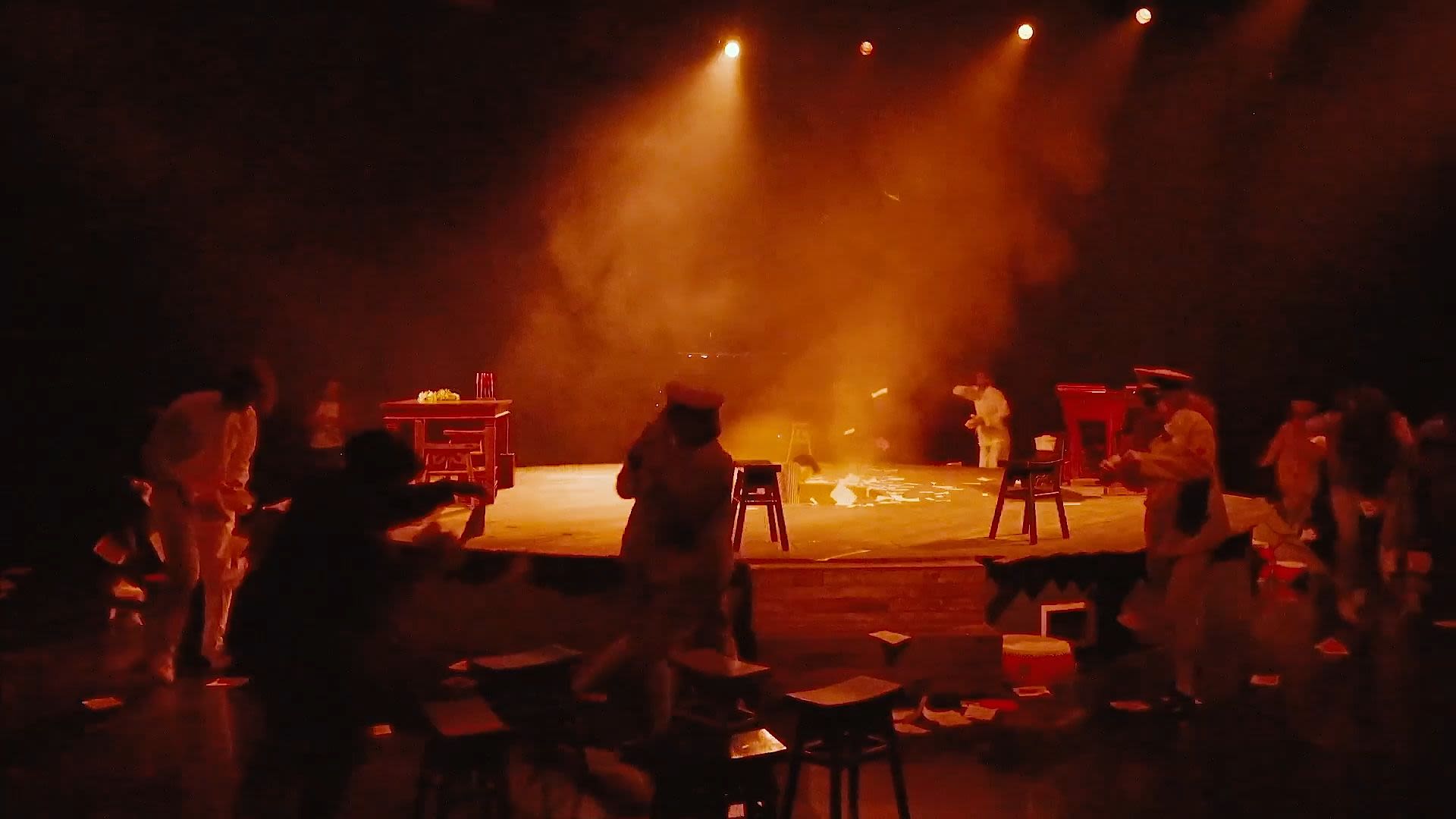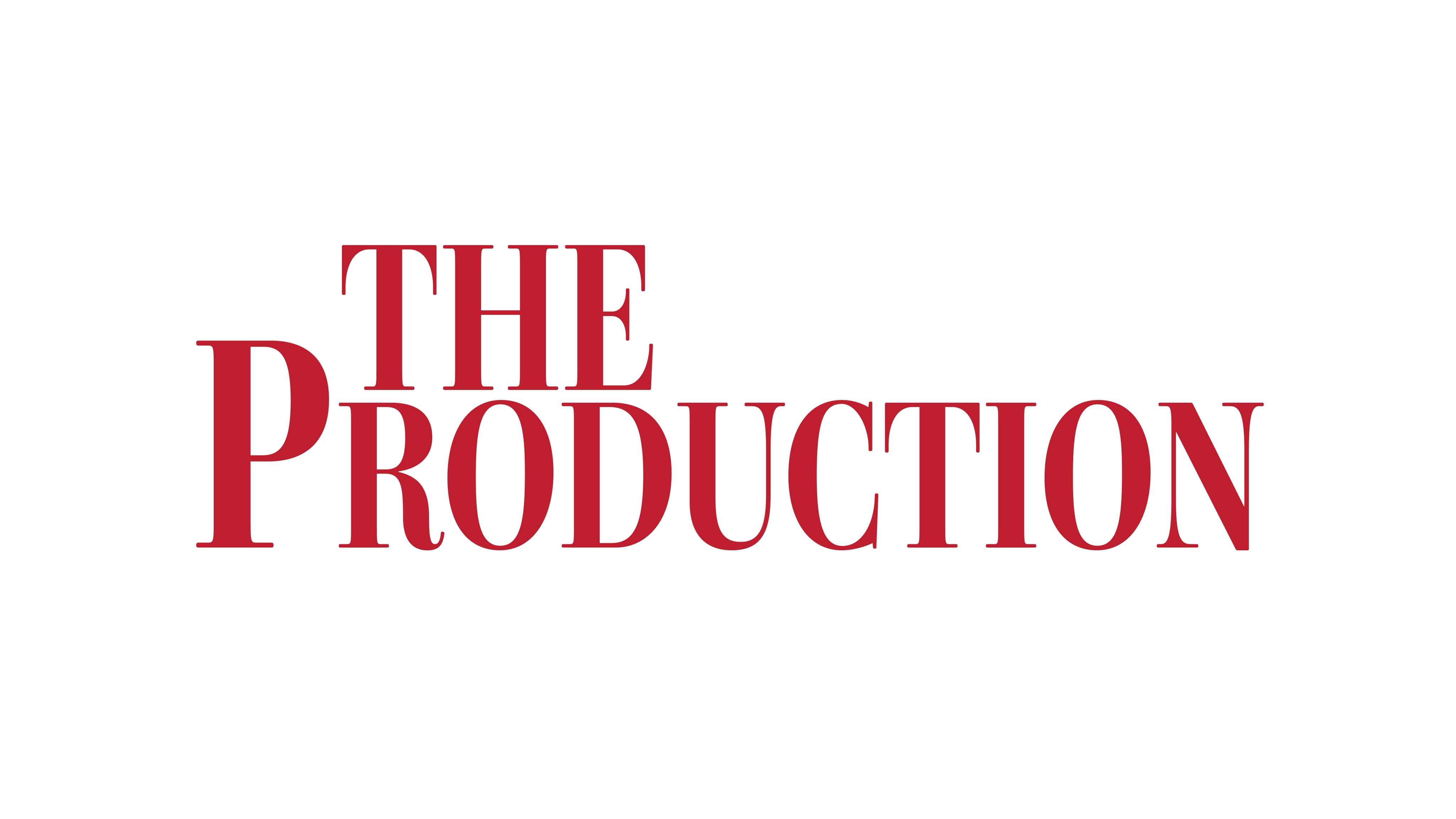 Snow in Midsummer tells the tale of a beautiful widow named Dou Yi who turned into an angry wandering ghost after being wronged and publicly executed for a murder at a young age.
Filled with injustice and righteous anger towards her accusers, she curses the town of New Harmony with an unnatural and long drought that will cease only when her name is cleared. Without water for three years, the town is dying, literally. Now, it is up to a mother-daughter pairing – Tian-yun and Fei Fei – to help bring the truth to light and save the town before it gets destroyed with the wrath of Dou Yi's vengeful spirit and help Dou Yi finally move on with the afterlife.
Based on Guan Hanqing's Chinese play, The Injustice to Dou E that moved Heaven and Earth, Frances Ya-Chu Cowhig had adapted this emotional story that weaves right and wrong; good and bad; innocent and guilty together to teach us that secrets will one day be exposed and happiness cannot be bought at the expense of someone else. Justice will come.
Snow in Midsummer is a contemporary re-imagining by acclaimed playwright Frances Ya-Chu Cowhig of one of the most famous Classical Chinese dramas.
Its themes of family, love, justice, and vengeance are clearly portrayed and make the play particularly gripping.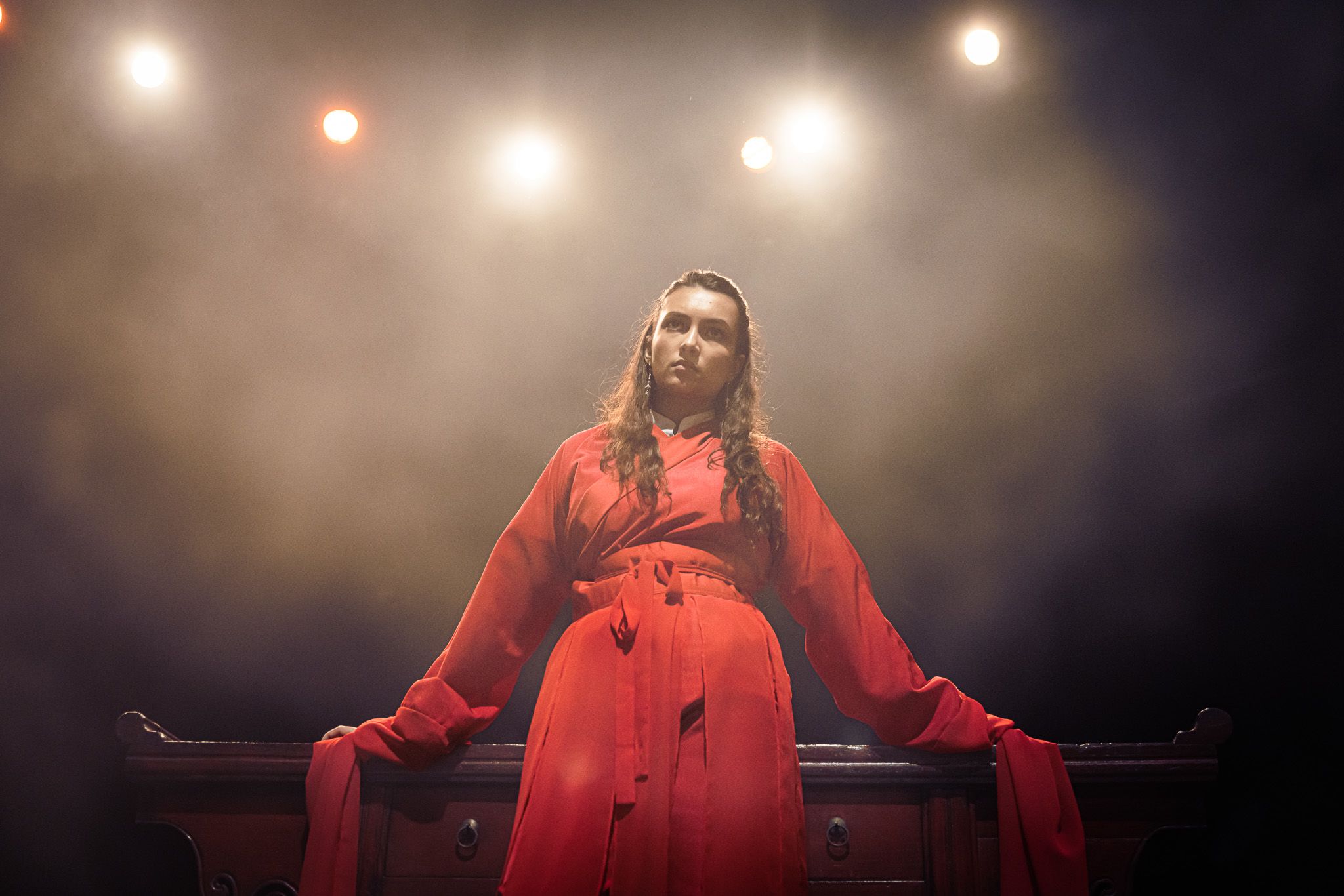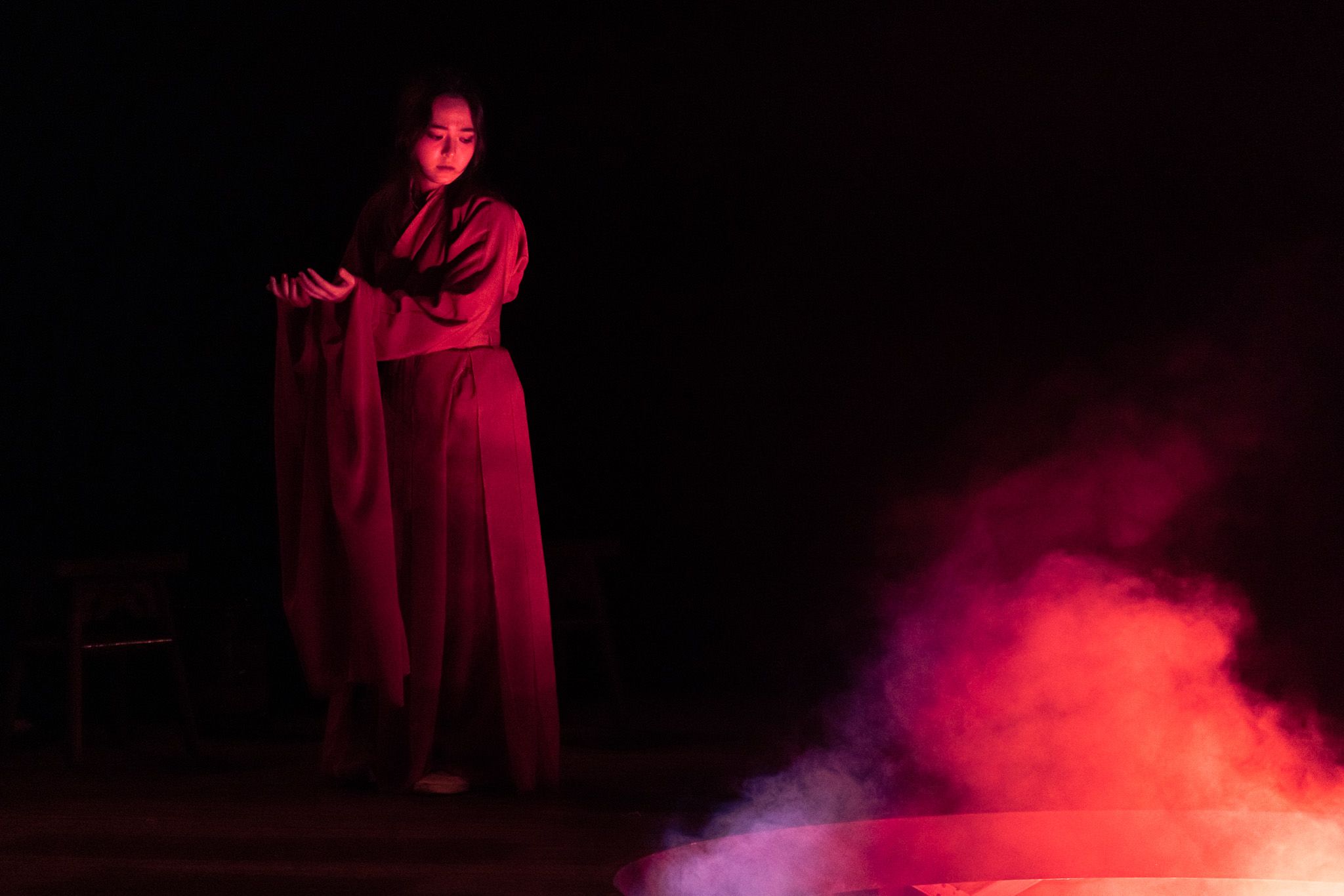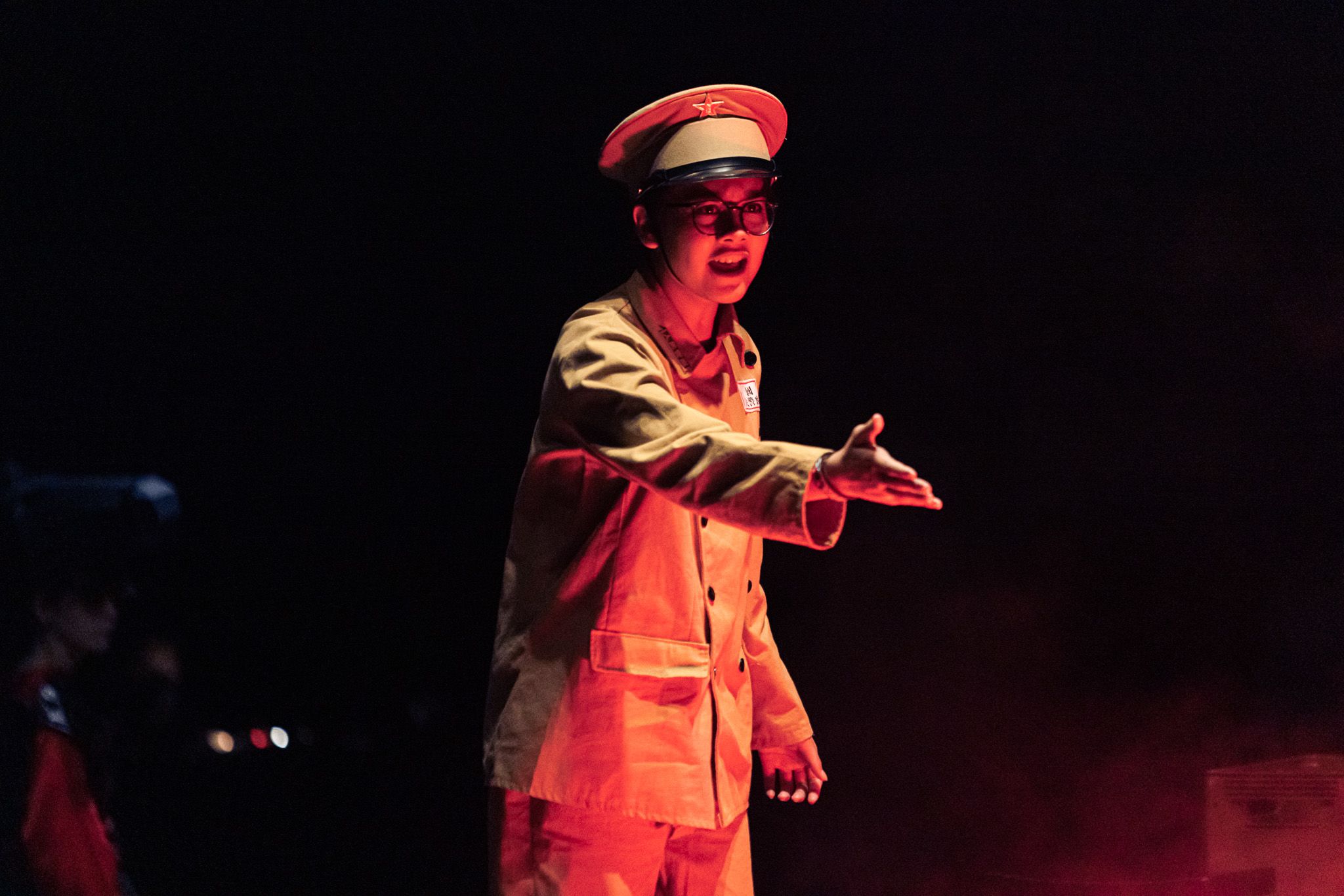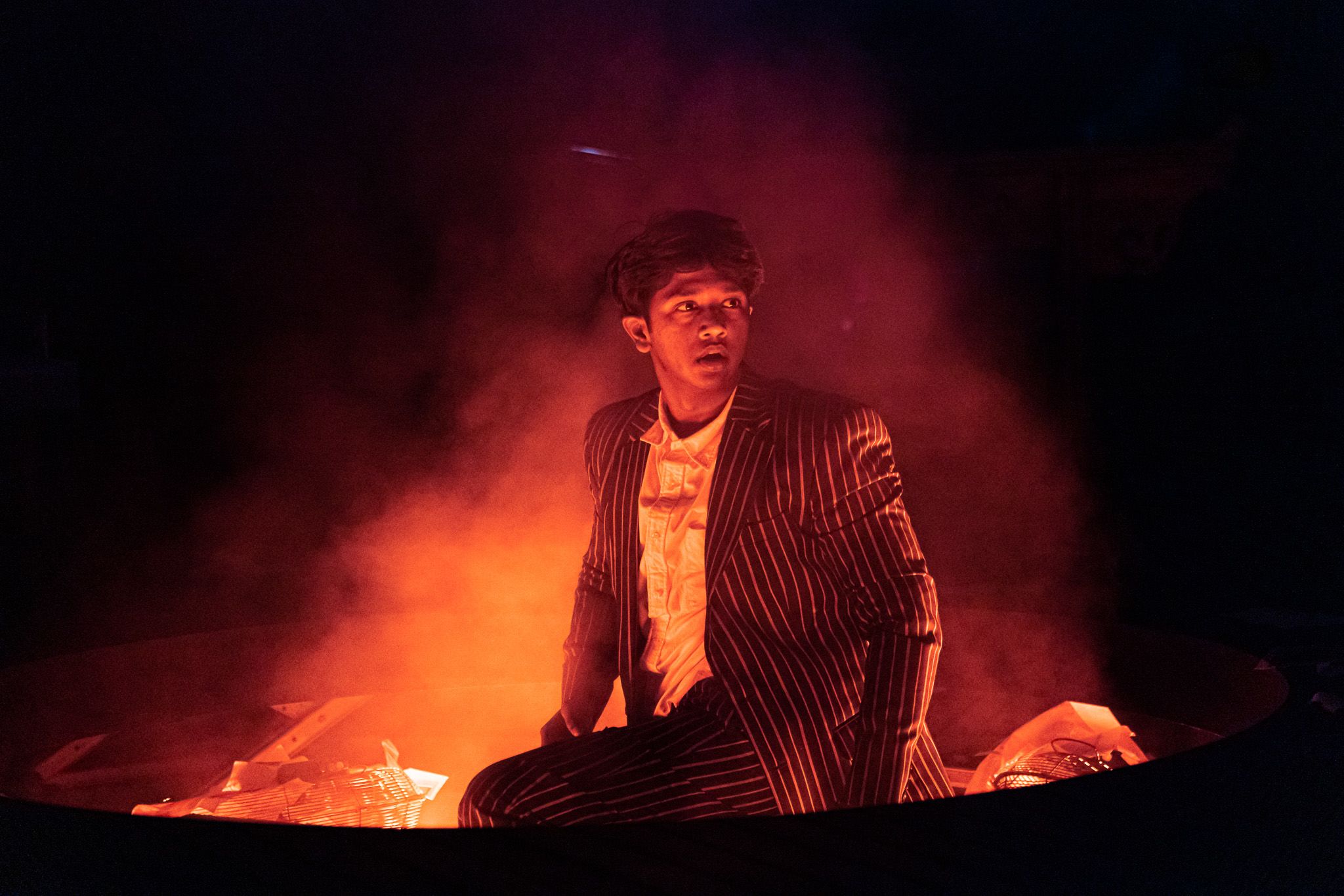 Item 1 of 3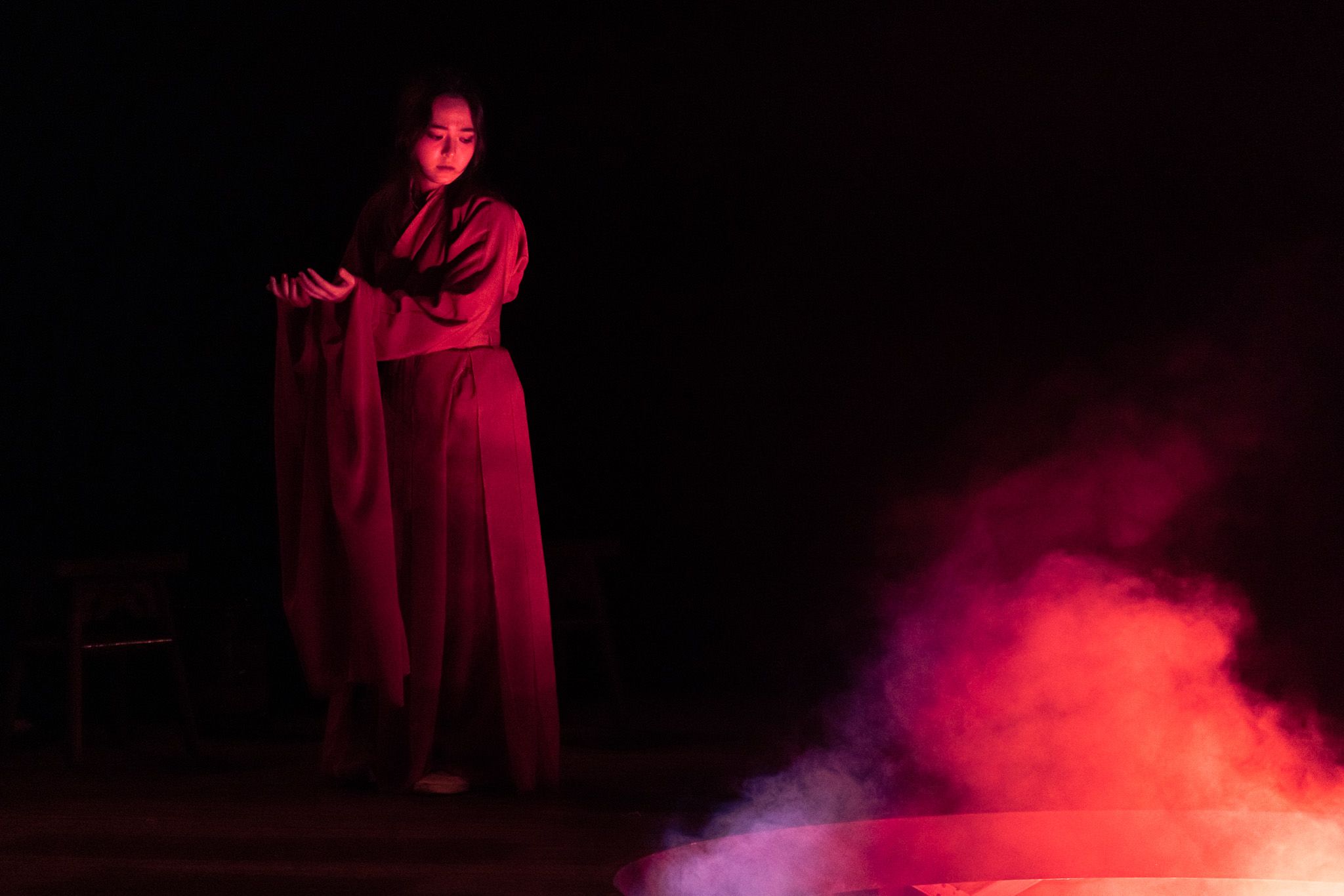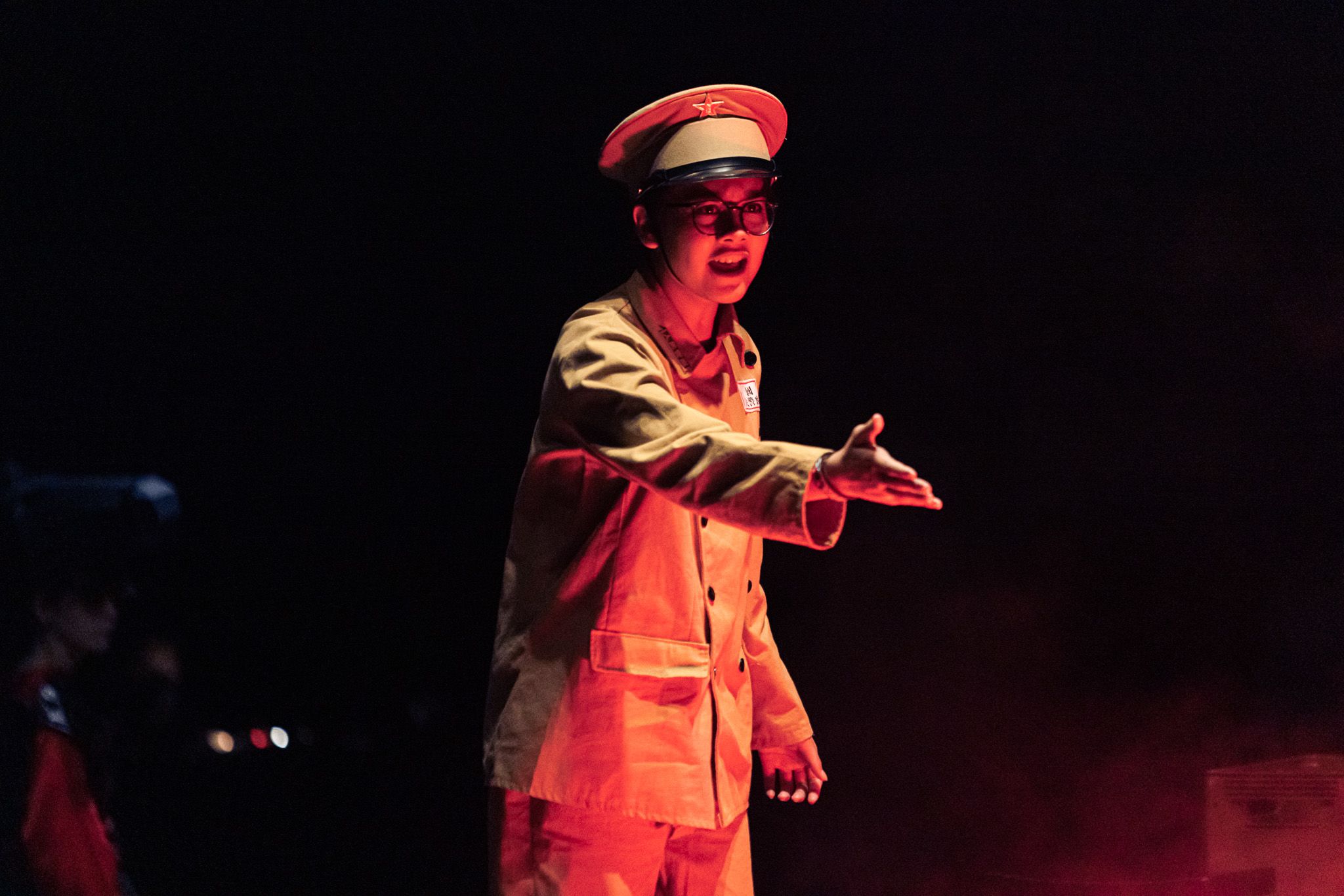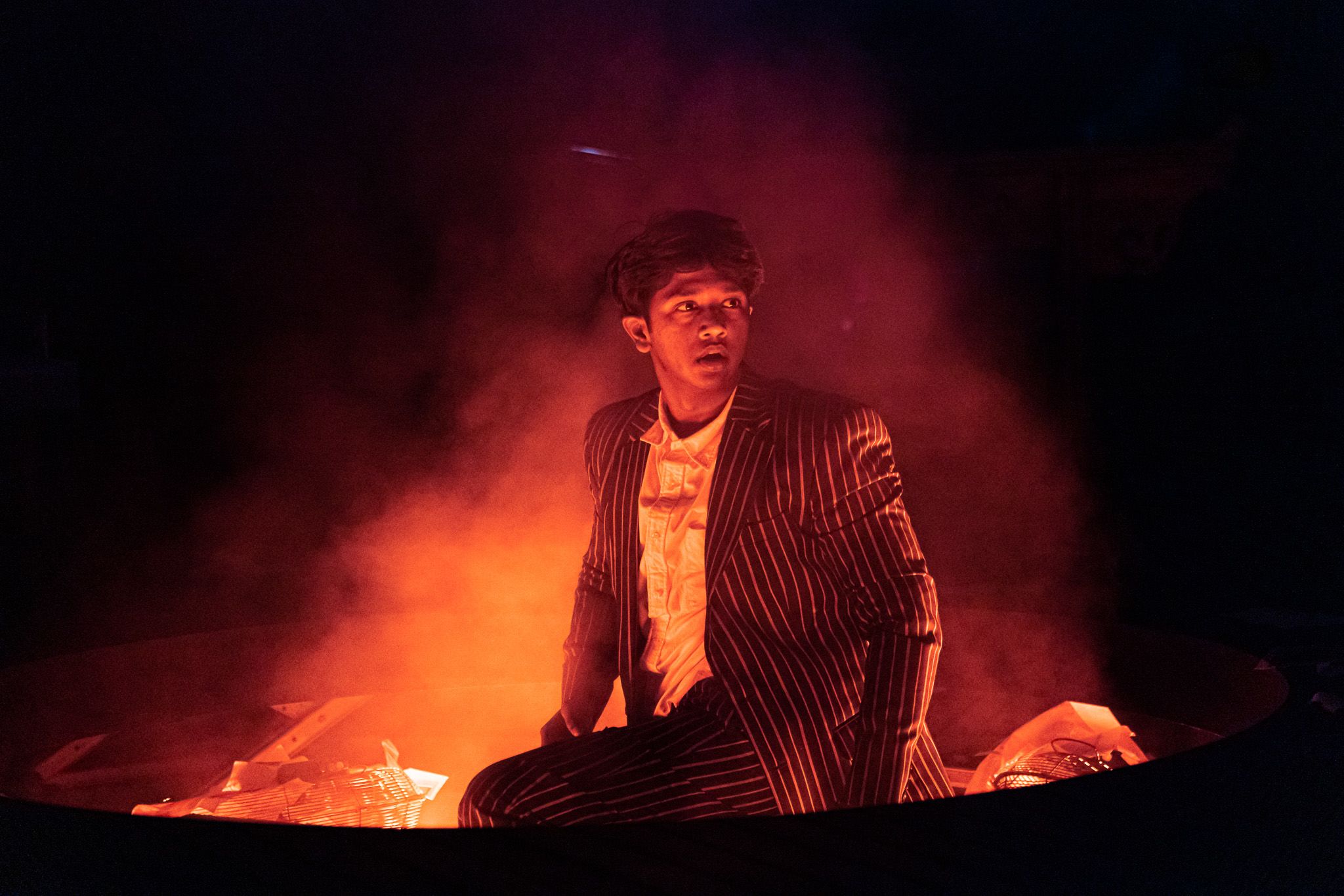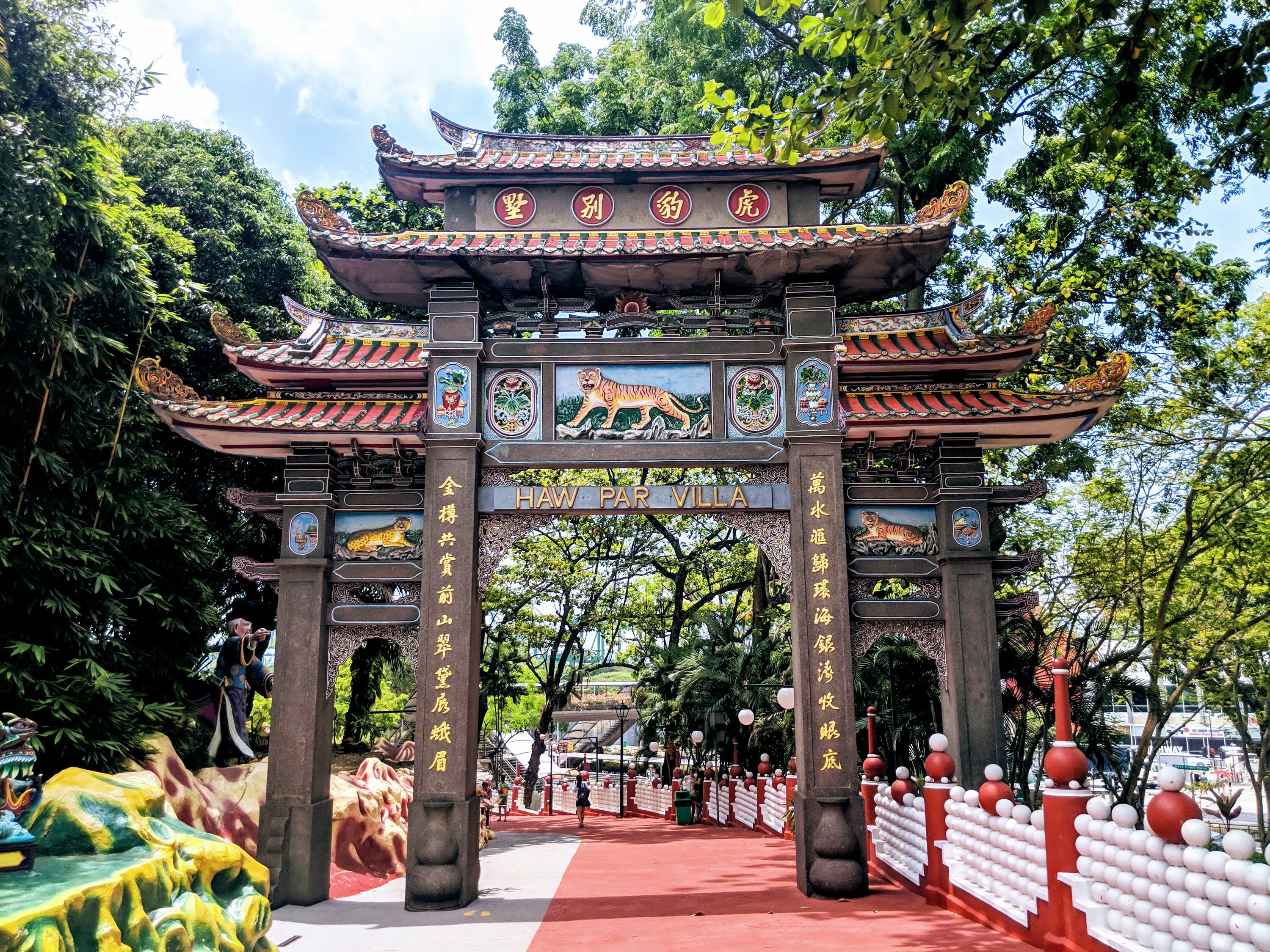 Director Anna Parr's inspiration for this production stemmed from her childhood trips to Haw Par Villa in Singapore where she became fascinated with statues and dioramas depicting scenes from Chinese mythology, folklore and history. Reading the tale of Snow in Midsummer brought out the same feelings of engagement and thrill.
The contemporary telling of this famous Chinese ghost tale has many relevant themes that she wanted to share with our community such as being heard, fighting for justice, losing hope in climate change, and being lost with shape-shifting identities.
When they read the play, the students had a myriad of perspectives on the ideas brought forward by the characters. They spent time researching the spiritual beliefs and traditions to ensure an authentic physicalising of the piece.
Bringing this Chinese cultural piece to our diverse community introduced new aspects of Chinese culture and folklore. Even more fitting because the performances also took place the week before Lunar New Year.
"

While working on this production, I really fell in love with the
diverse cast of characters in the play, and fostered a deep appreciation for Chinese culture. I am incredibly grateful for the opportunity I've had to view the production process not just from a directorial lens, but from a design perspective as well."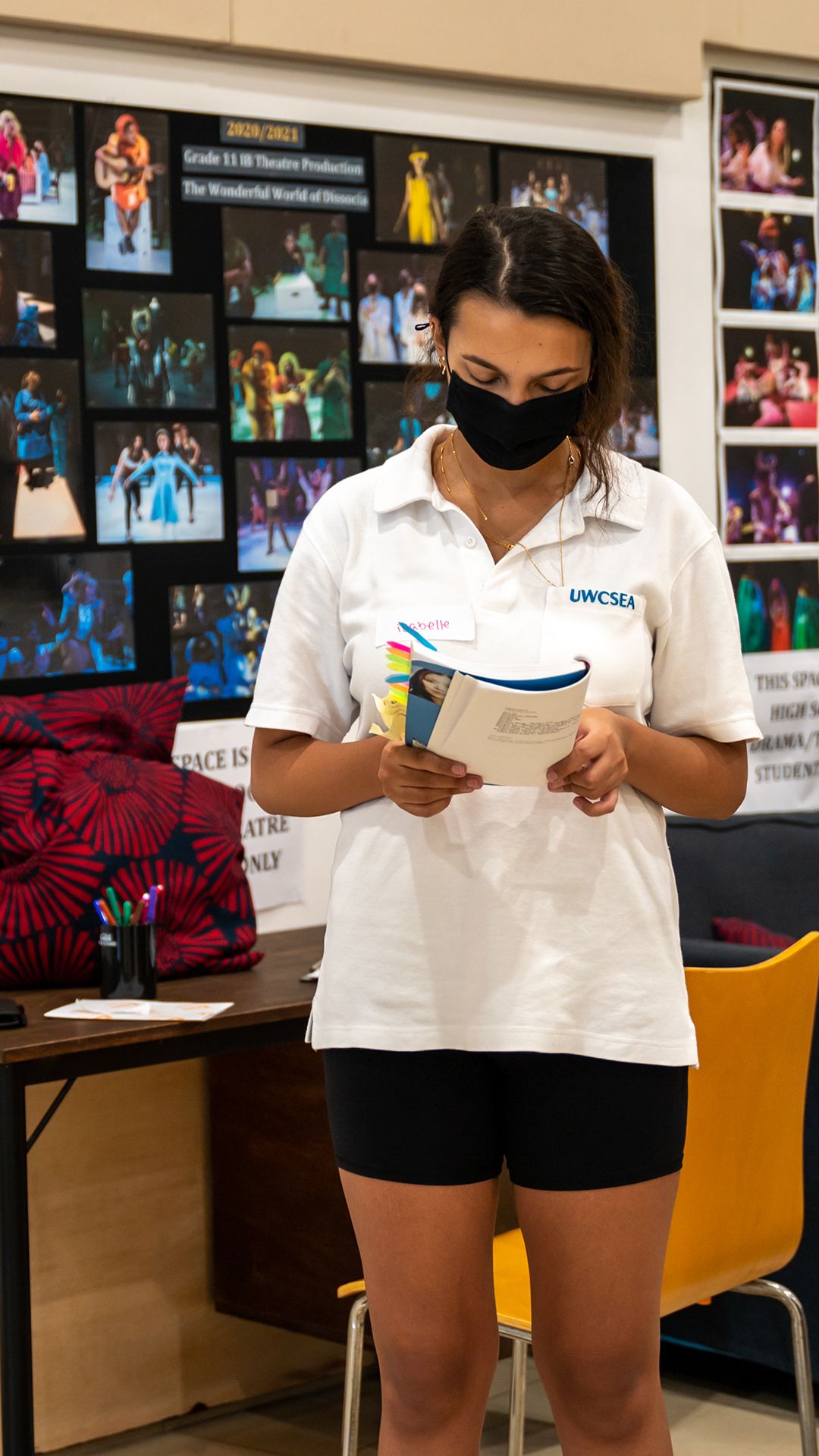 Learning about Chinese culture and lifestyle gave
me a deeper appreciation for the narrative and my
character's journey. This understanding also informed
many acting choices throughout the process while
ensuring we were being as culturally accurate and
respectful as possible.
In a process that spanned over 16 weeks, students and staff held auditions, ensemble scenes, full runs and dress rehearsals.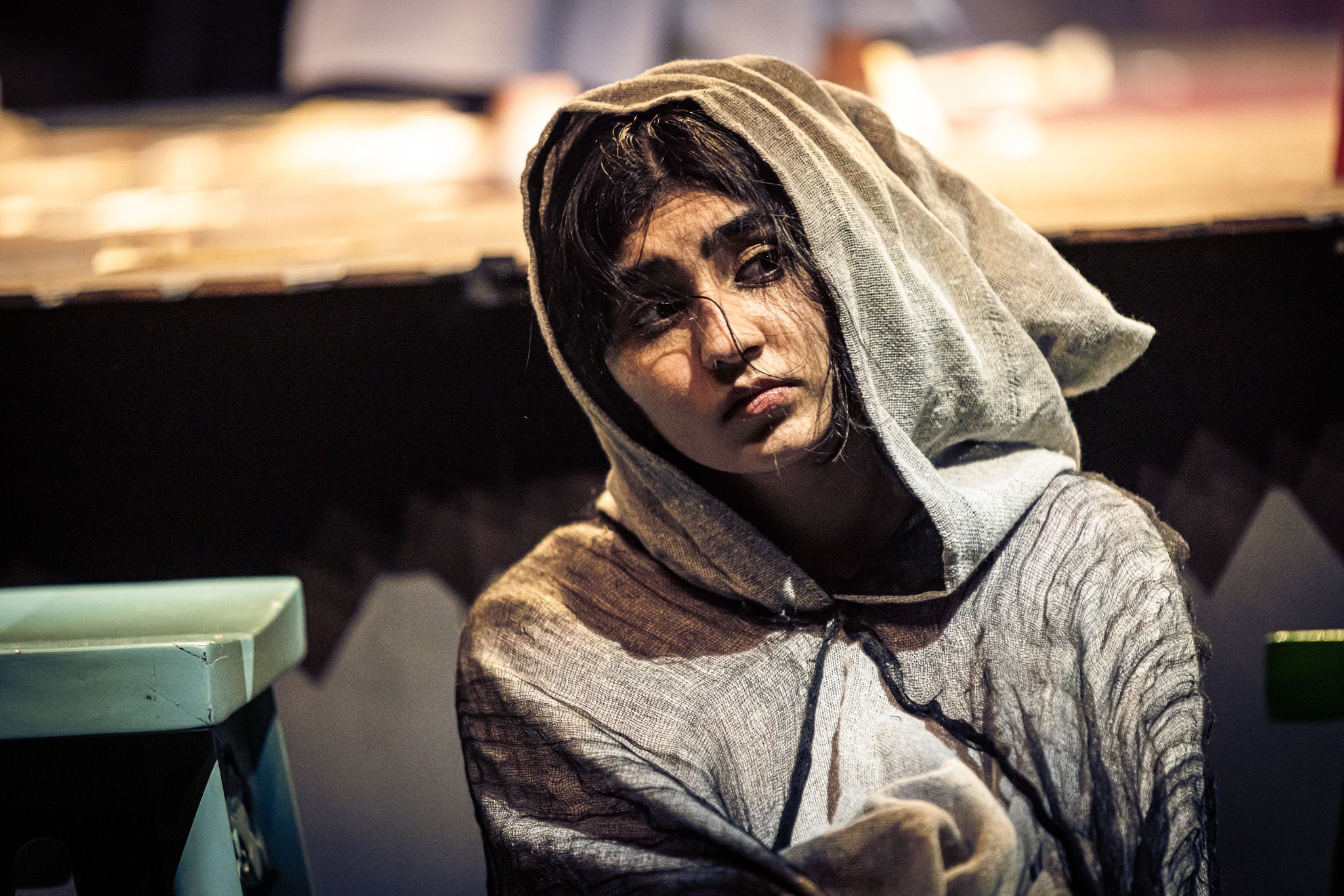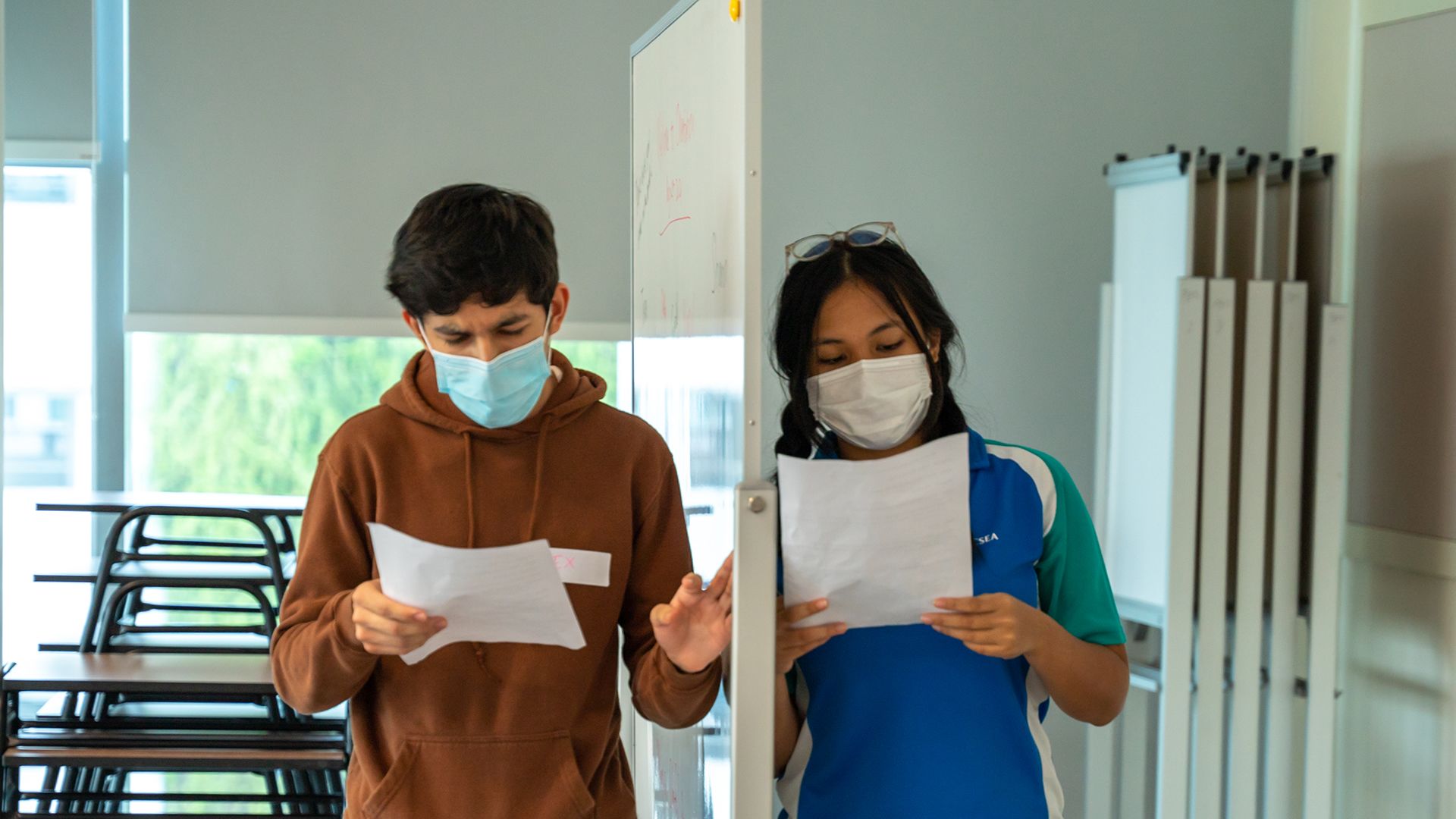 Item 1 of 1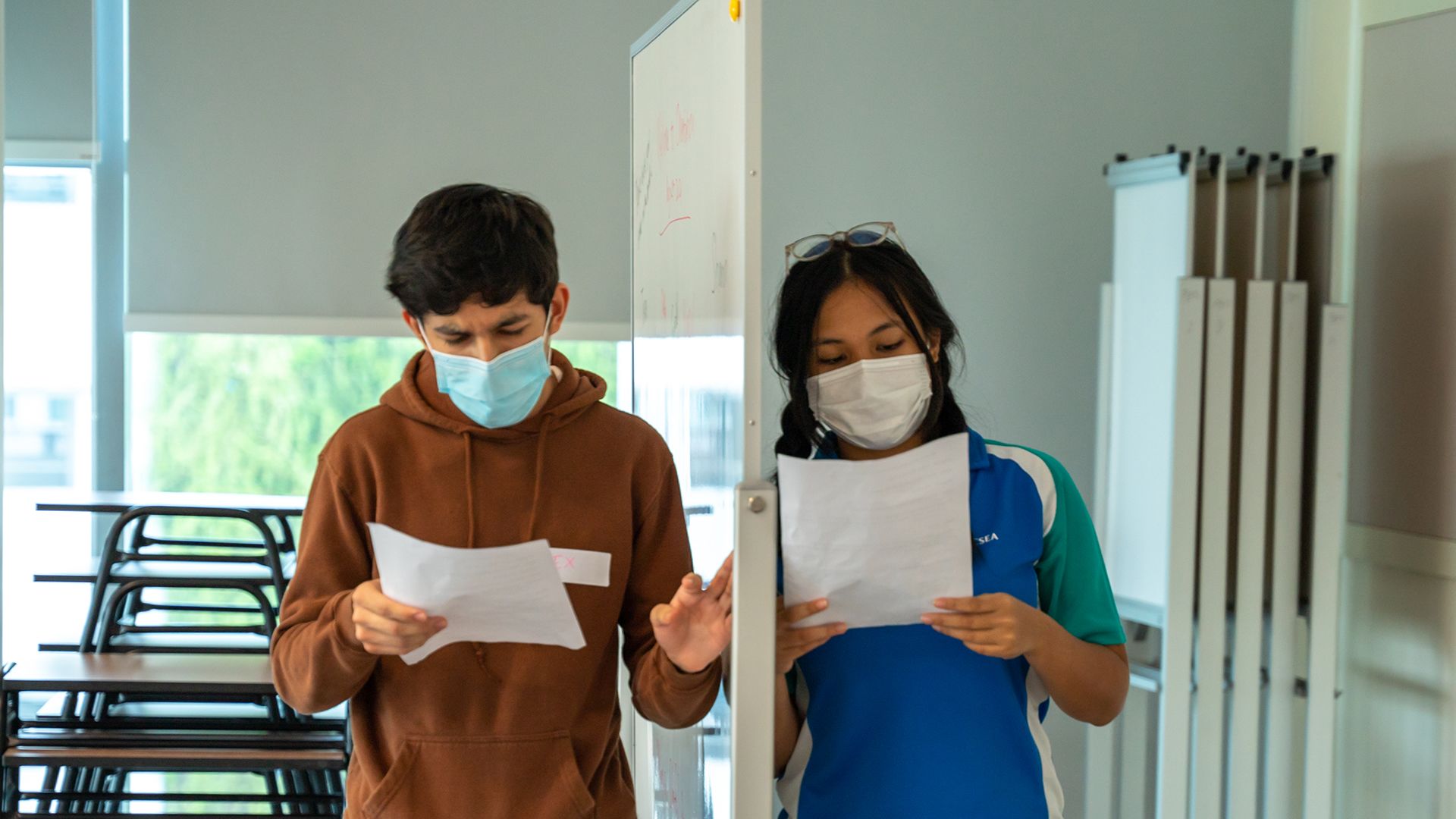 50 students auditioned for the production, with 21 eventually joining the cast.
A further 11 students were involved as crew members in roles such as directors, stage managers, costume and prop designers, and sound and lighting managers.
"When I got the script, it was very unique and like nothing I had seen before. So I definitely knew I wanted to be a part of this production."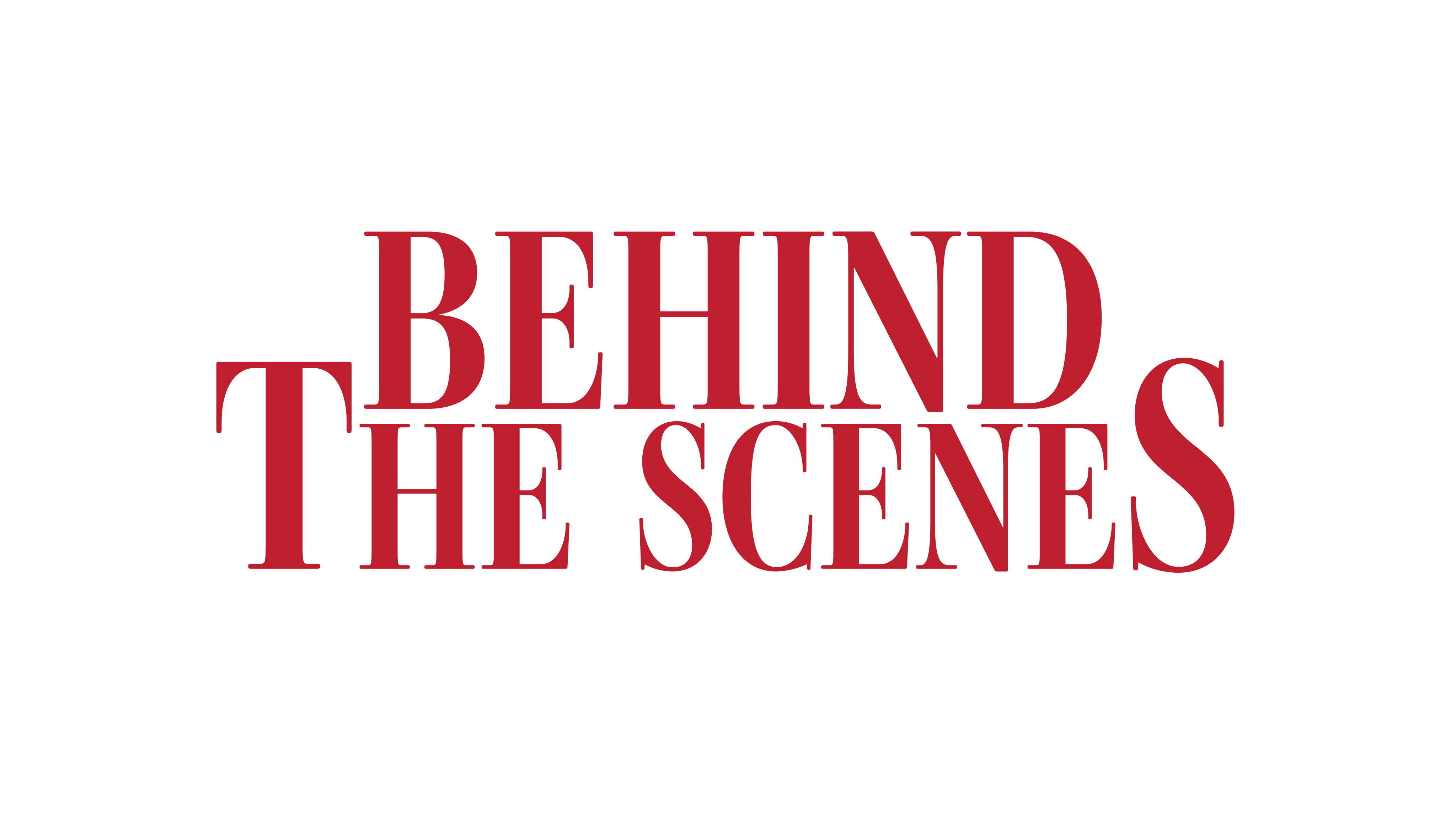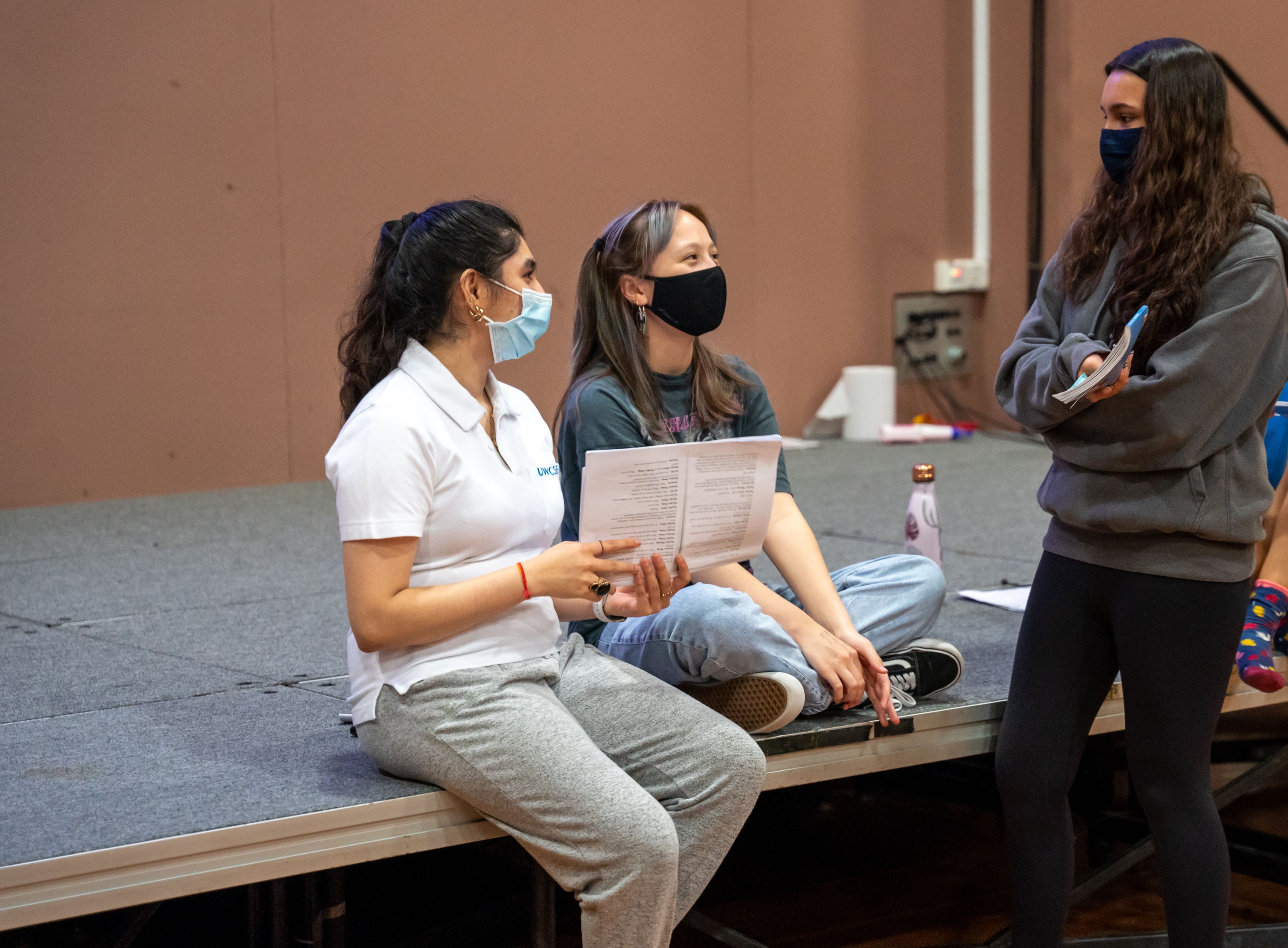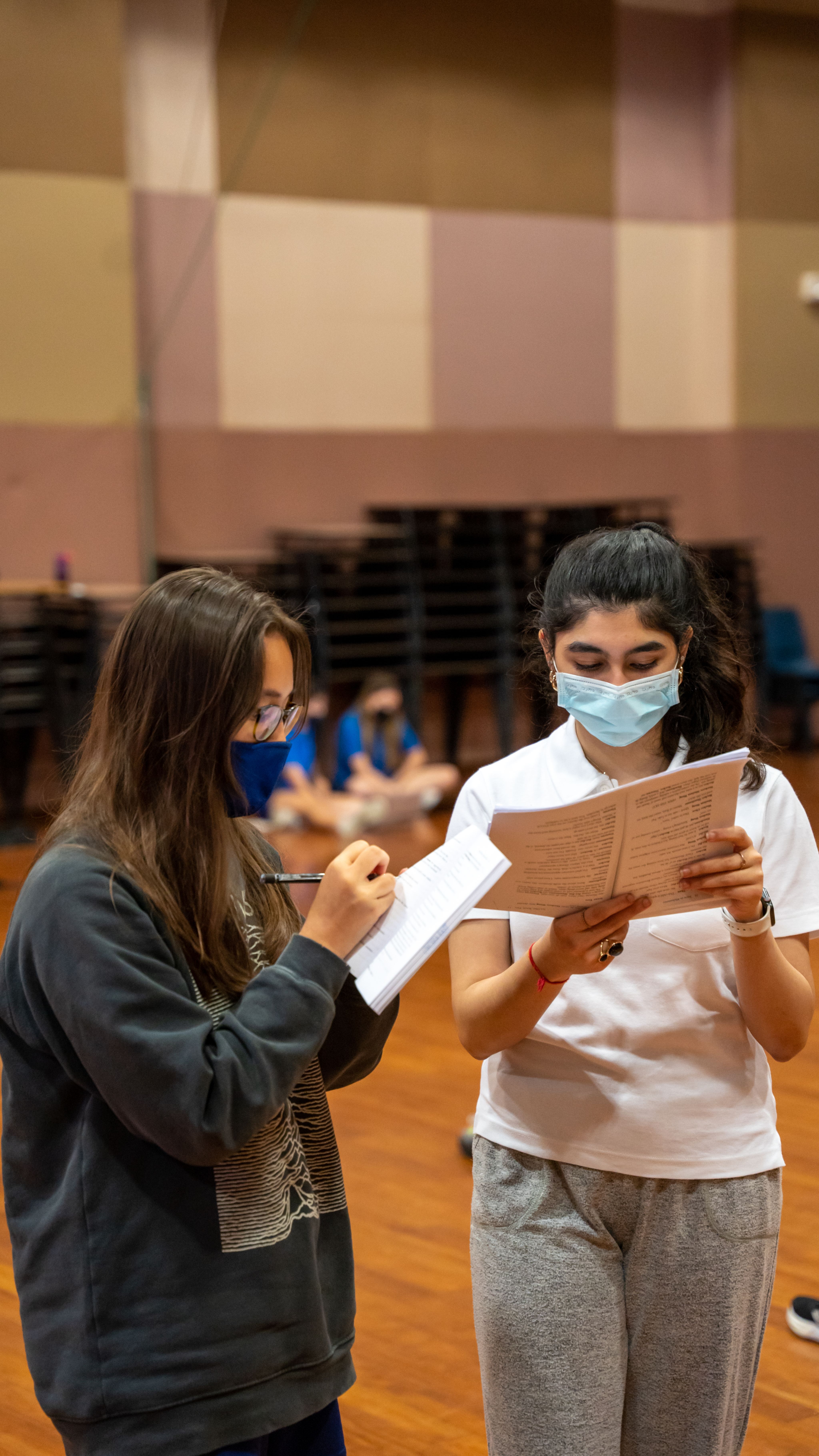 Item 1 of 3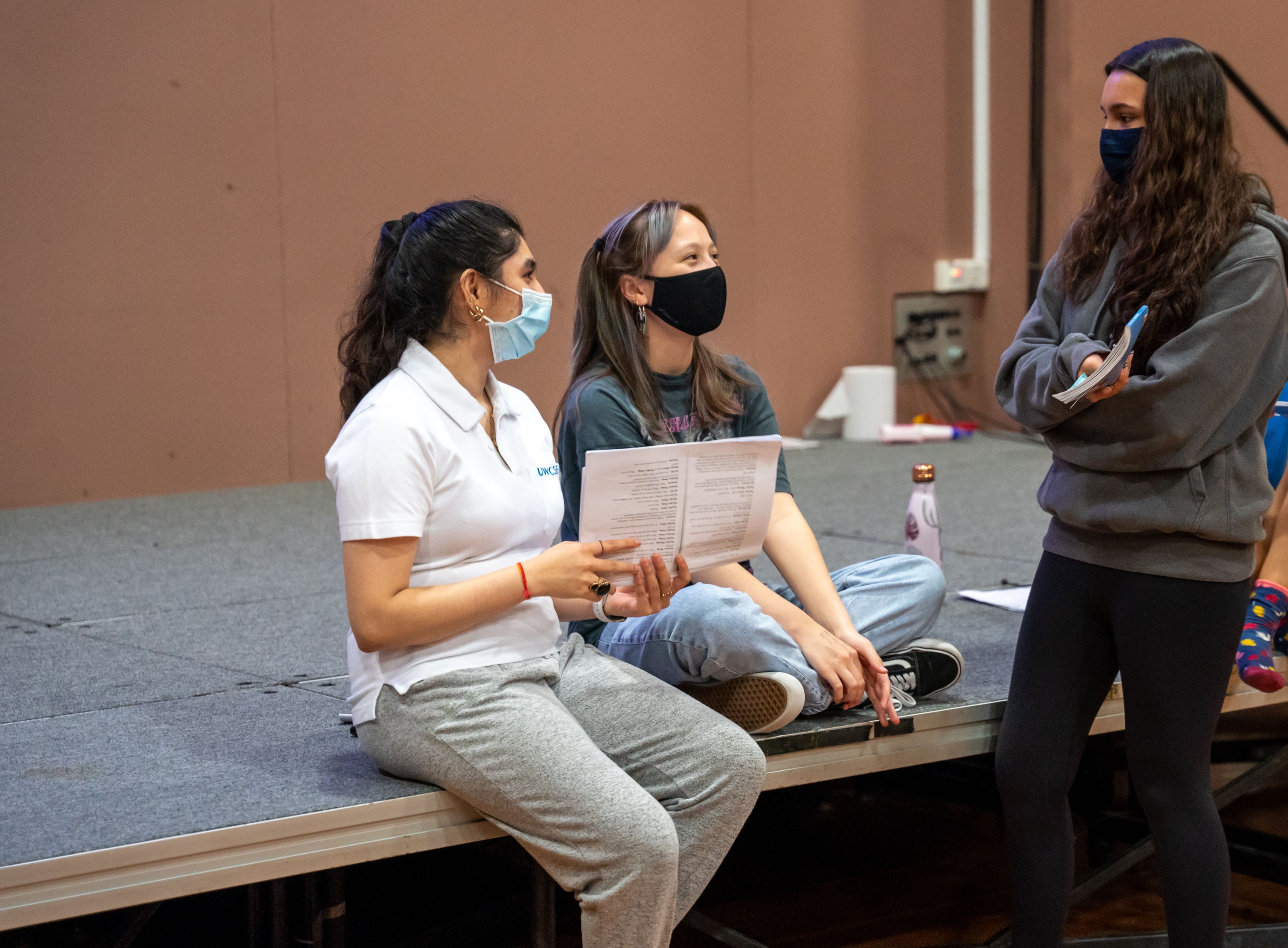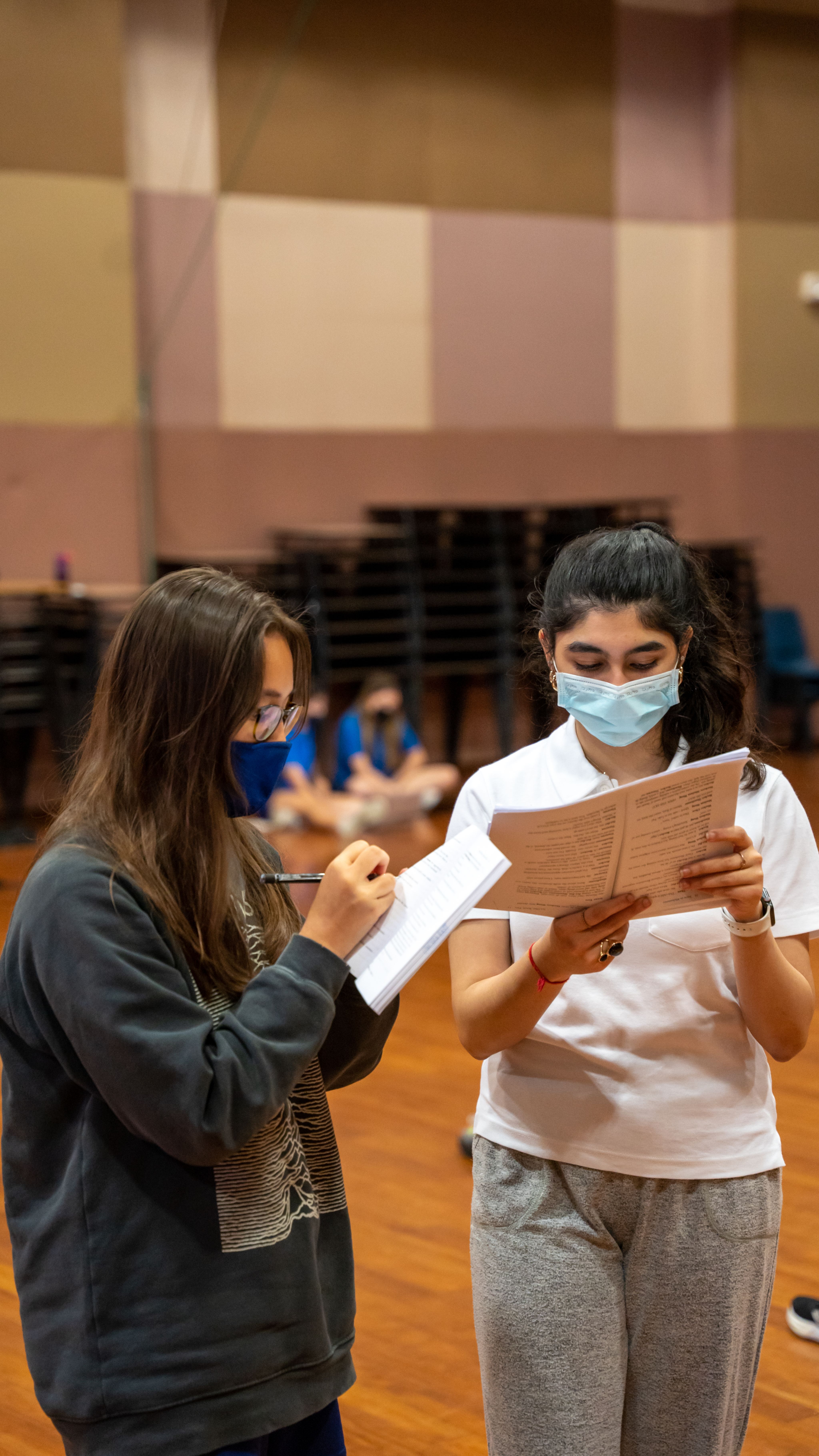 The dragon puppet was a central part of this production. Using their knowledge and skills from their Design Technology lessons, the students came up with an innovative design for the dragon. They also kept sustainability in mind and reflected on the environmental impact when selecting the materials for the puppet.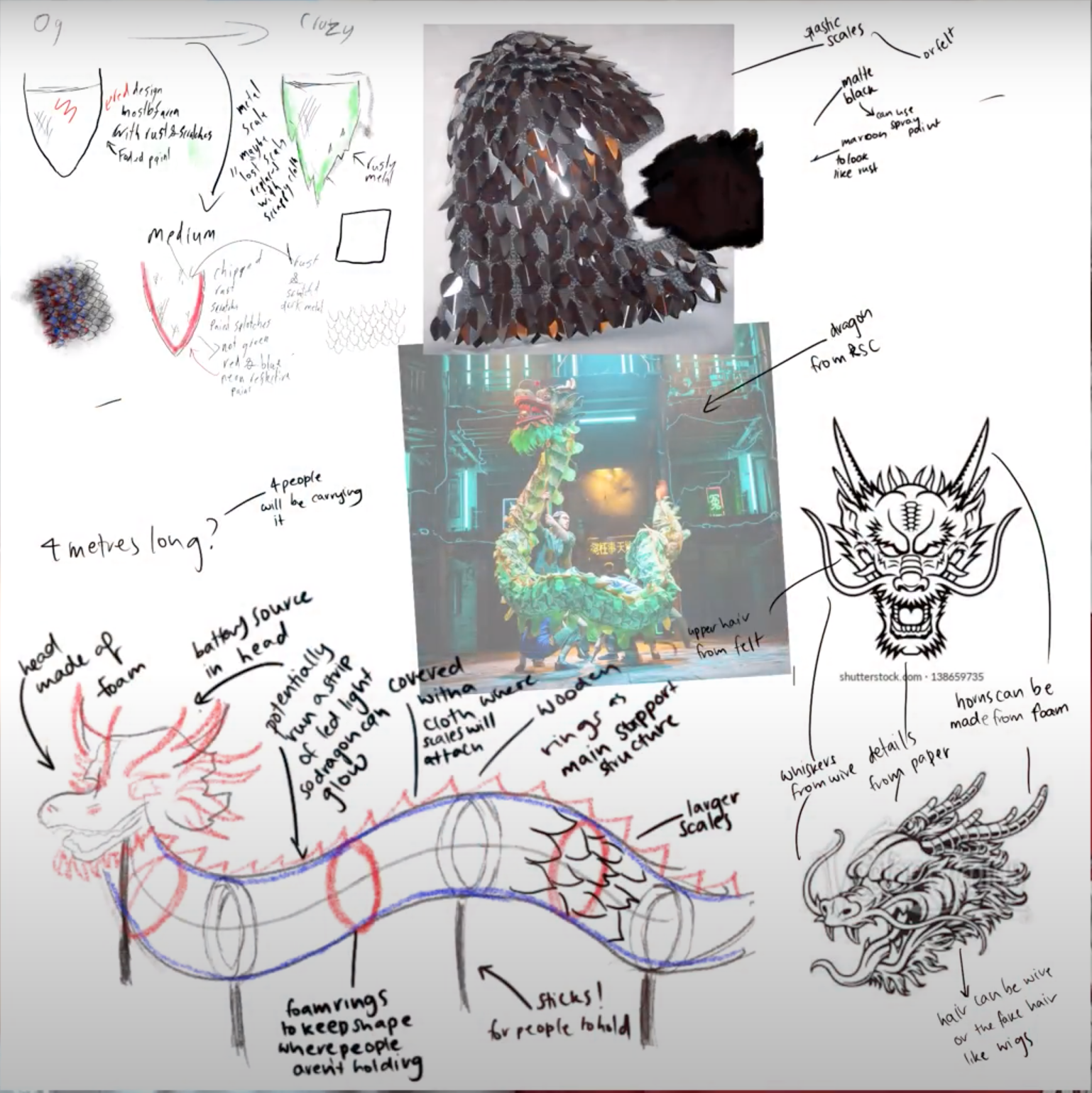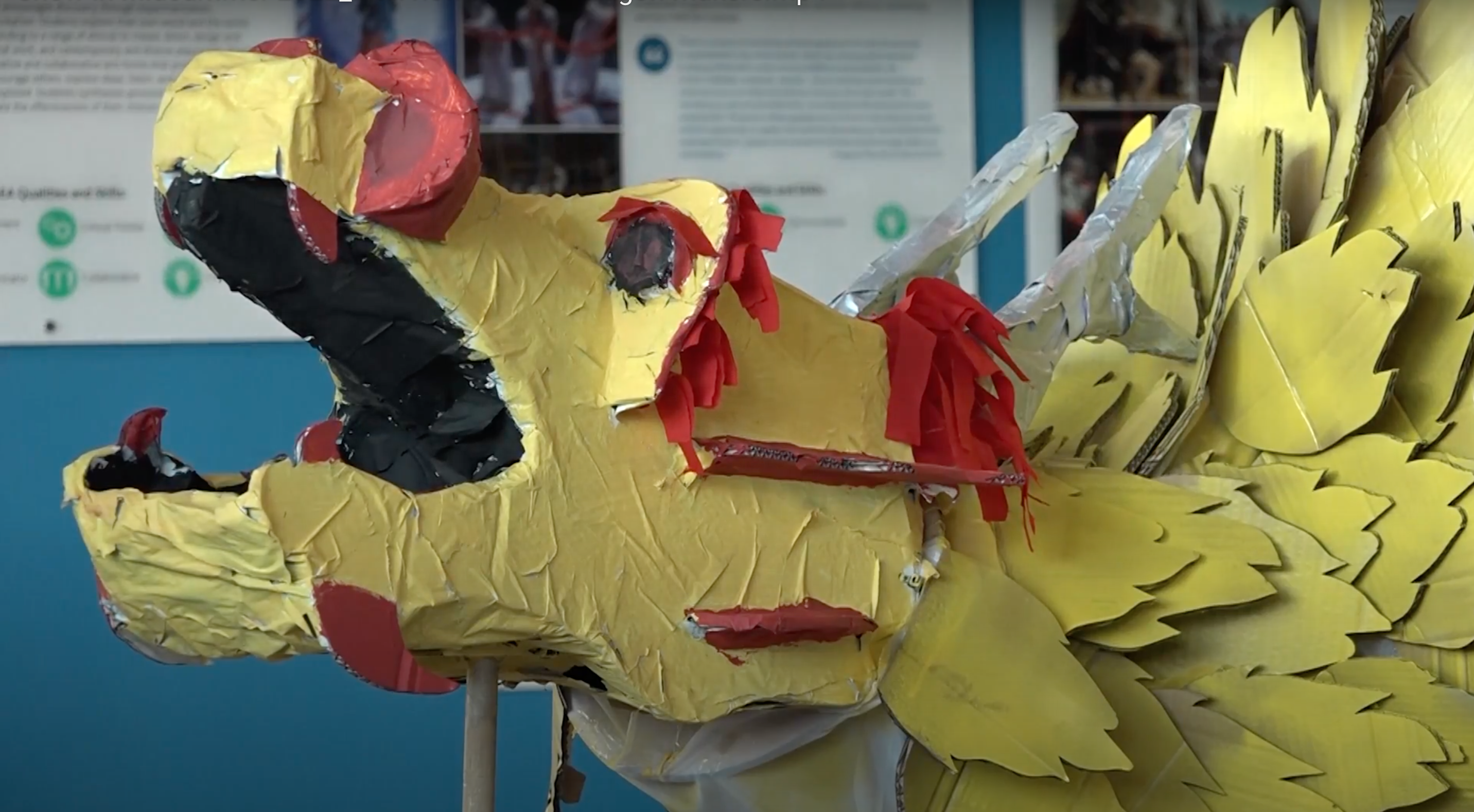 Item 1 of 3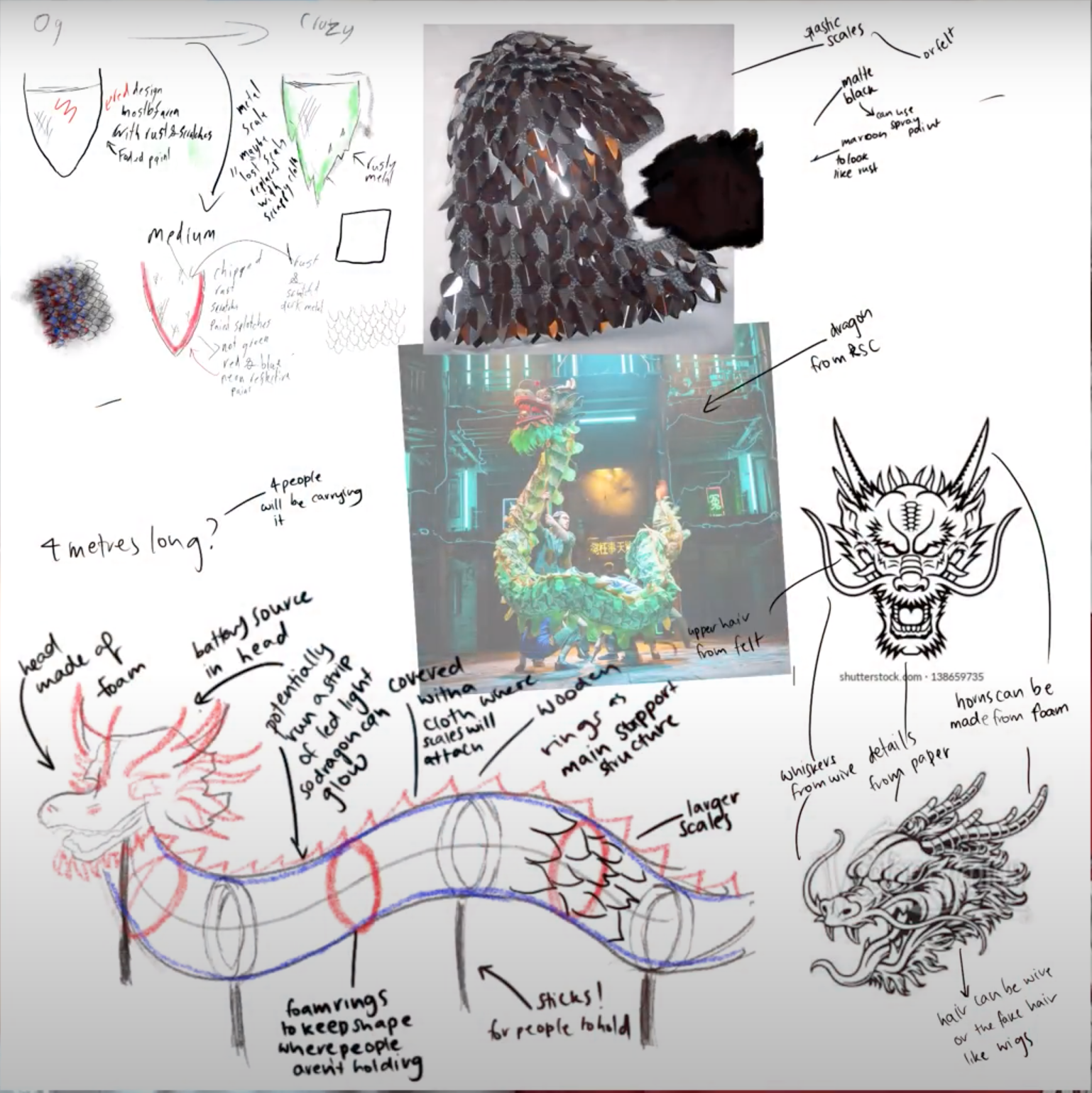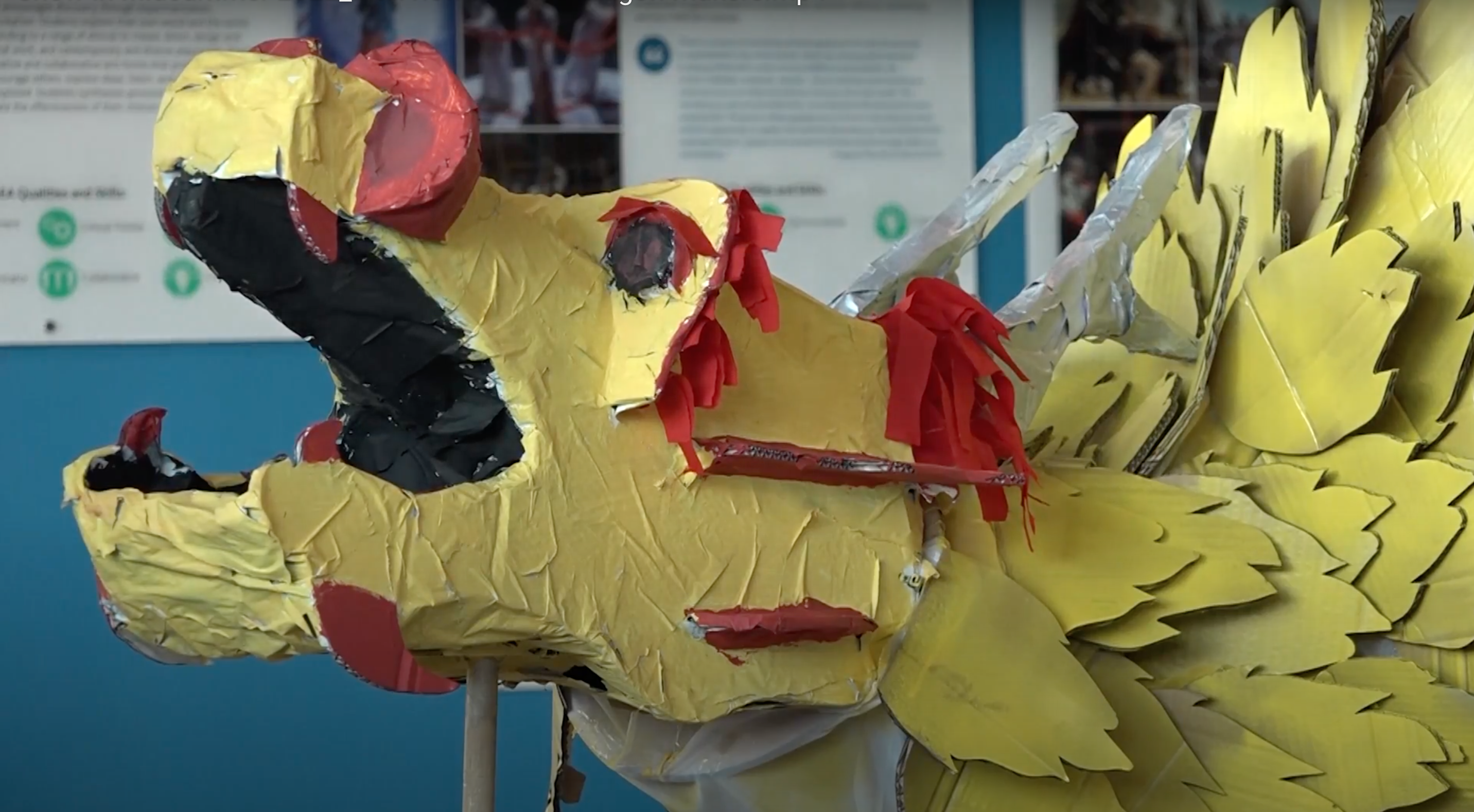 The production team worked tirelessly to build the set from scratch. They measured, cut, drilled, layered and painted materials and parts to bring the set to life. Check out the timelapse video snippets below to watch them in action!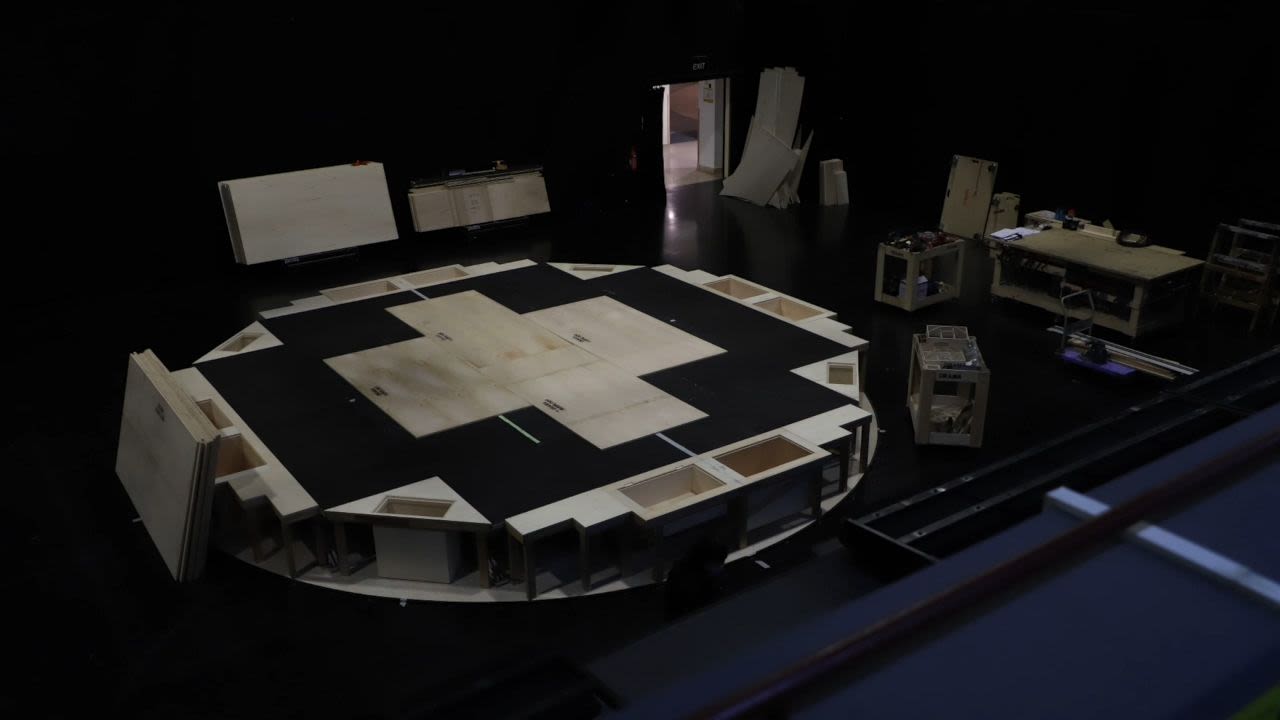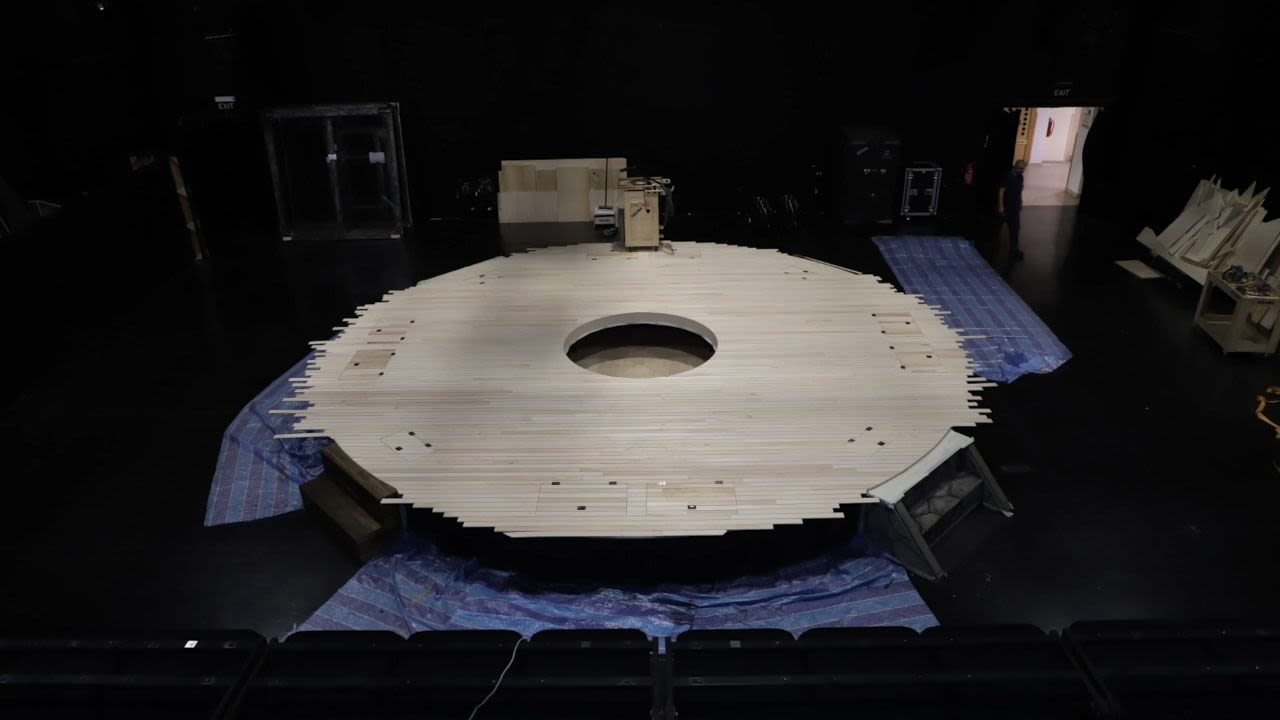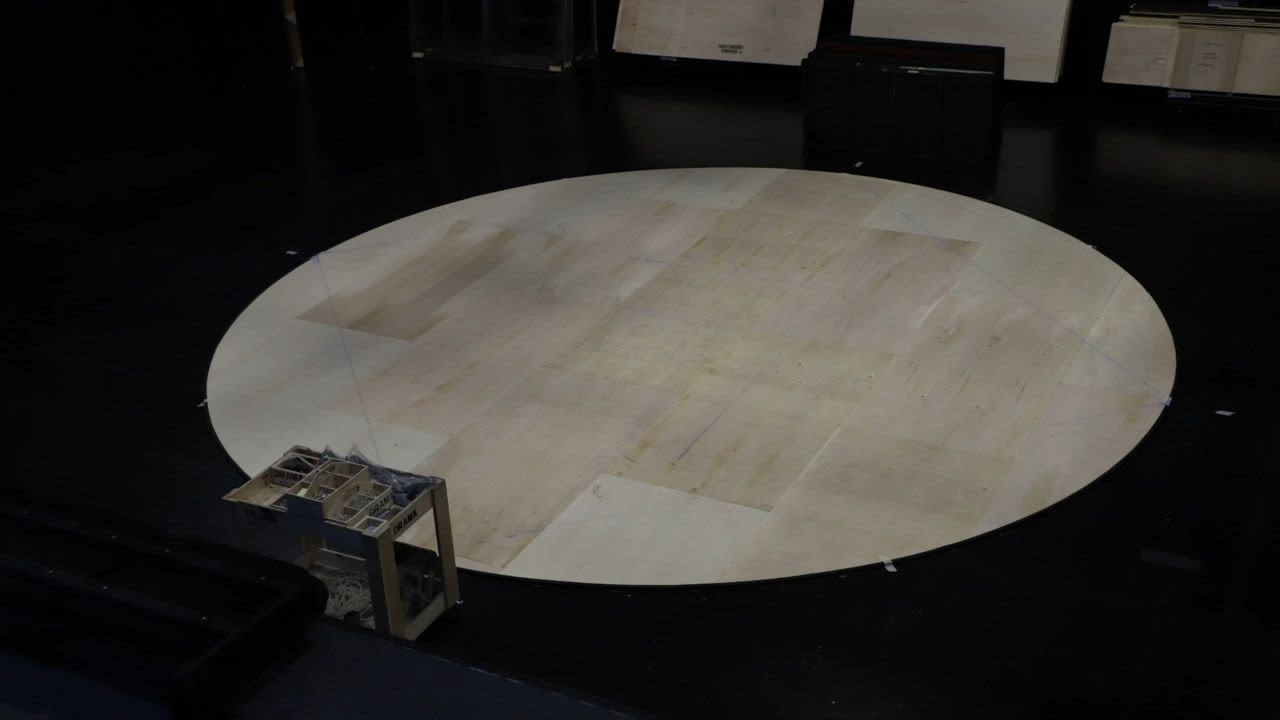 In January 2022, we were thrilled to be able to deliver four live shows on East Campus.