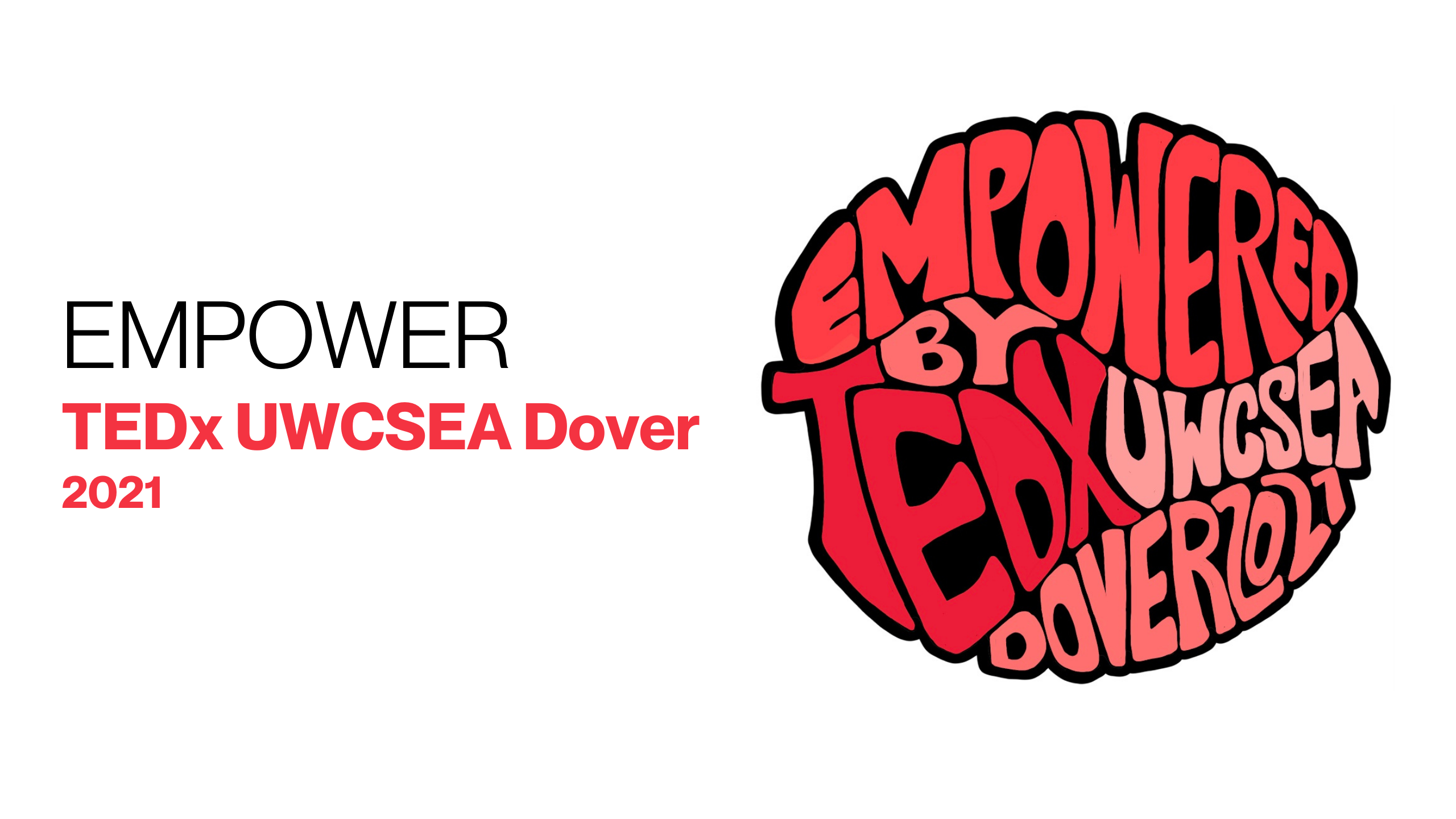 "Empower" – the theme for this year's TEDxUWCSEA Dover 2021 – means different things to different people. This year's event, on 14 April, featured speakers who discussed their interpretation of the word 'empower' to an audience, with the aim of collectively redefining the word 'empower'. Organised by Valeria and Maria Isabel, the event also featured moderators, Enos and Luis.
The past year has been difficult for many. People have lost their loved ones, their jobs, and their rights amidst a seemingly unending pandemic. Despite these challenges – to peace, to democracy, and to justice – we persevered in the belief that our adversities can be defeated. The human spirit prevailed against the current climate of disempowerment.
In times when many of us are disempowered, there are some in more fortunate situations who chose to empower others, be it through supporting those in need or finding solutions to pressing problems. These acts of empowerment inspire more acts of empowerment, turning empowerment into a force for change. One simple act is enough to ignite change.
But we don't always need others to be empowered – we can empower ourselves by choosing to believe in your own truth. The #MeToo movement started with women believing in their own stories, while #BlackLivesMatter started with people believing in their own ideals of justice. We are only empowered when we are courageous enough to write our own stories.
What does empowerment mean to you?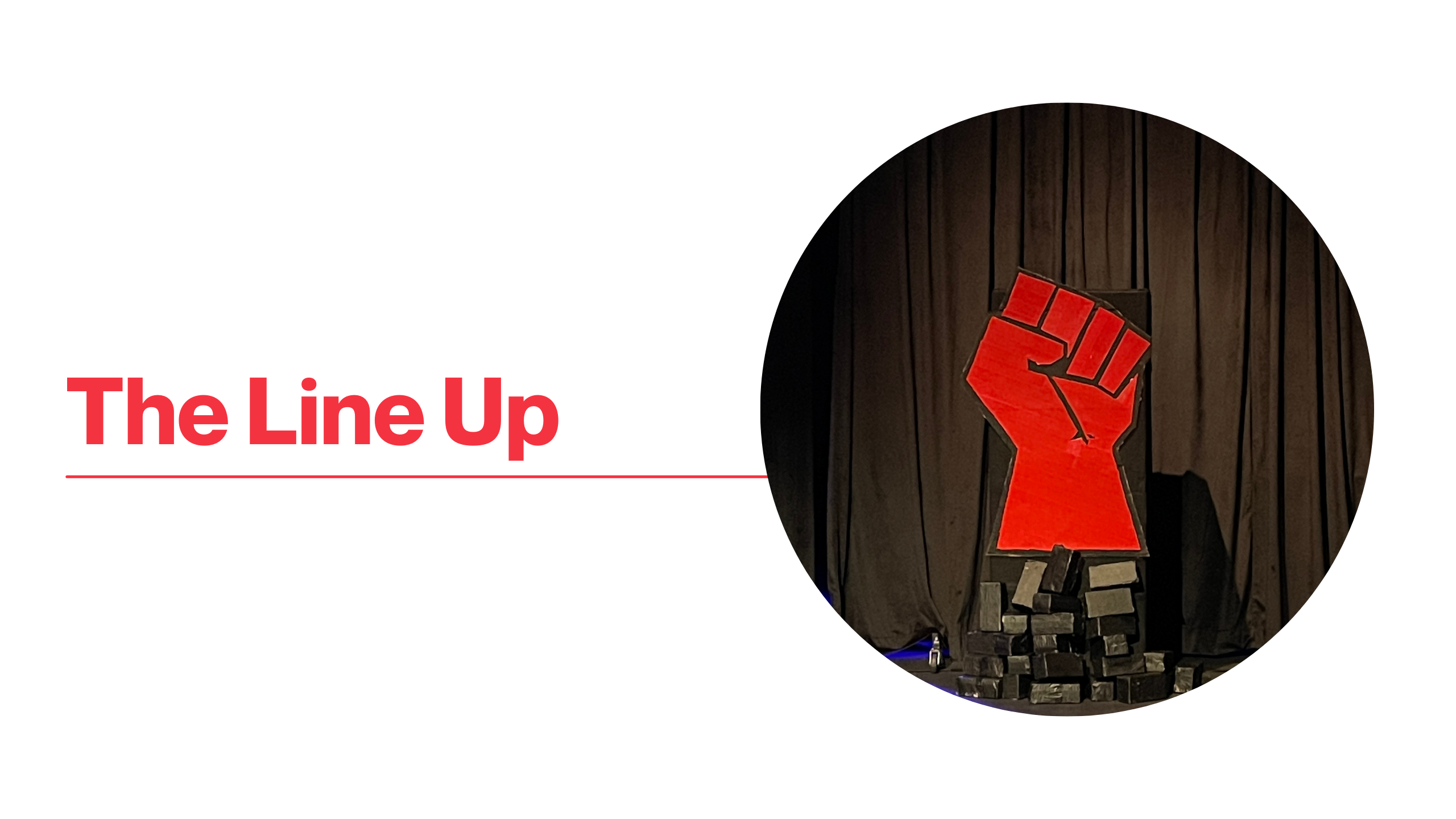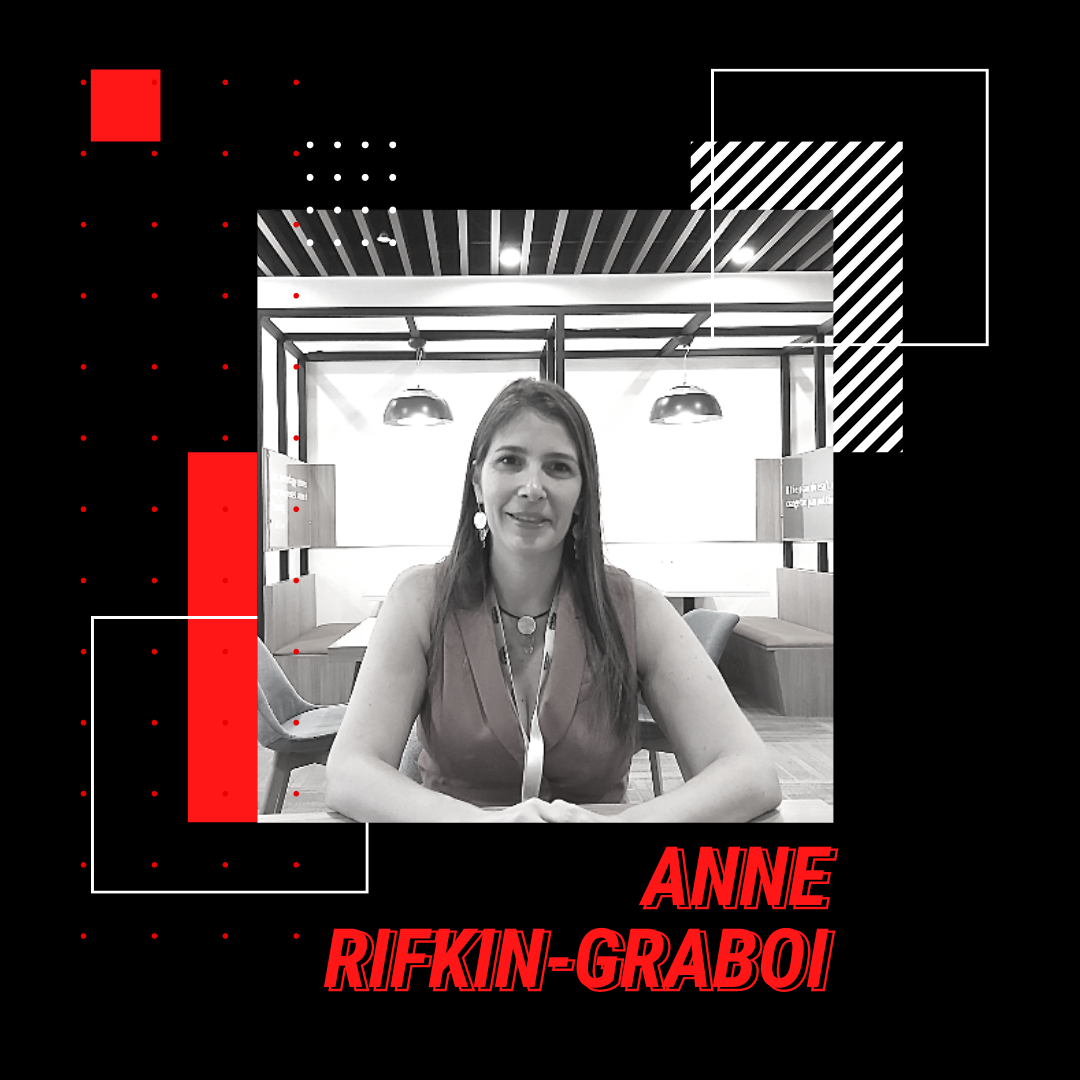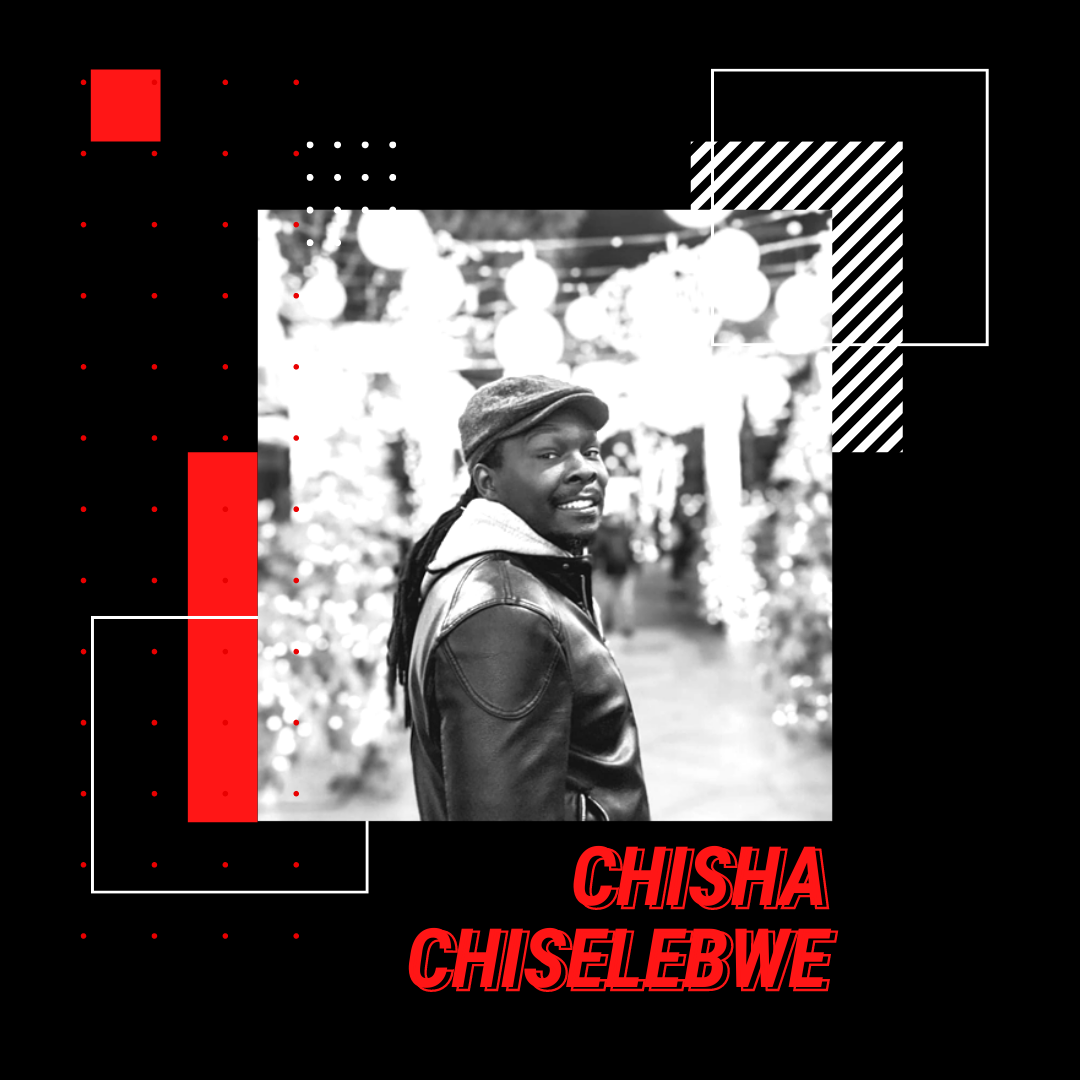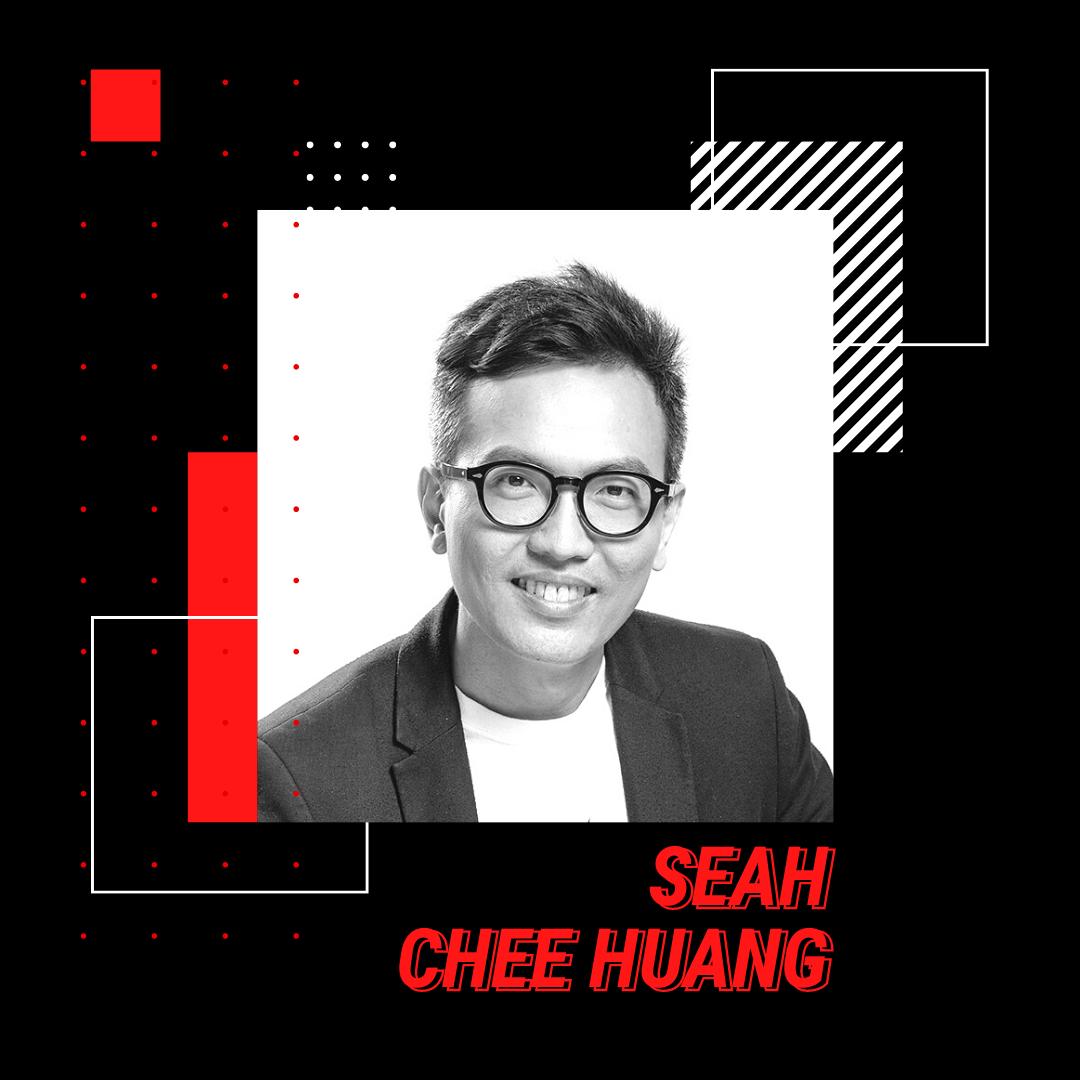 Guest Speakers
Anne Rifkin-Graboi
Anne Rifkin-Graboi, Ph.D. is the head of Infancy and Early Childhood Research at the national institute of Education's Centre for Research in Child Development at Nanyang Technological University, an Adjunct Principle Investigator with Singapore's Institute of Clinical Sciences, A*STAR. Anne's research focuses on parents, children, and neurocognitive development. She is an Associate Editor of Attachment and Human Development and is on the editorial Board of Infancy. Her work with the Singaporean GUSTO cohort was recently featured in the Netflix series "Babies". Anne leads the Singapore study BE POSITIVE (BEdok Punggol Ongoing Singaporean study beginning in Infancy: Twenty-first-century skills, Individual differences, and Variance in the Environment).
Chisha Chiselebwe
Chisha Chiselebwe is a positive, result-driven young Zambian Architect with SAA Architects (a member of the Surbana Jurong Group) here in Singapore who has taken an unconventional route in his personal and career life. Having been raised in Zambia and later studying and working in China (for 12 years), he managed to cultivate a diverse outlook and flair that he applies to the local landmark projects that he is currently working on, such as the redevelopment of the Marina Bay Sands hotel. He not only shares how diversity has been an integral part of his journey but also explains the role that it plays as a driving force in empowerment, especially for the youth.
Seah Chee Huang
Seah Chee Huang is the CEO of DP Architects. Actively involved in the design and planning of various project types, especially major integrated community-and-sports developments, both locally and overseas, Chee Huang's body of work is characterised by people-centric and participatory design which heavily engages stakeholders, grassroots and residents. He is the lead architect in project of this building typology, including Our Tampines Hub, Bukit Canberra and Punggol Regional Sports Centre – all multi-stakeholder, fully integrated community-and-lifestyle complexes in Singapore. Chee Huang heads DPA's designGROUP, which focuses on enhancing design innovation. A firm believer in the power of design to uplift lives and enrich the community it serves, he champions the firm's CSR efforts, including Project Bus Stop, Goodlife! Makan activity centre for senior citizens and Heartware Network, the youth charity co-lab workplace.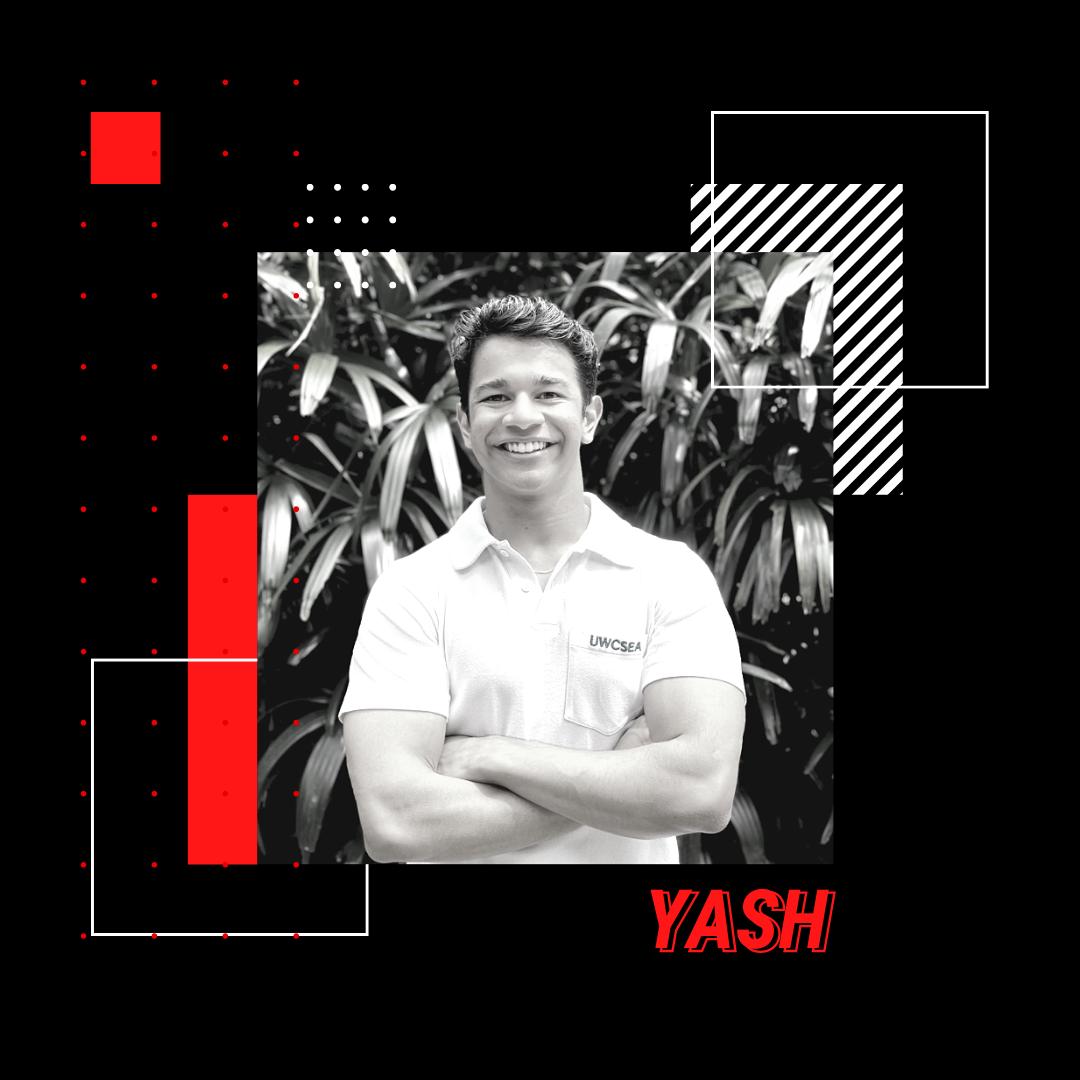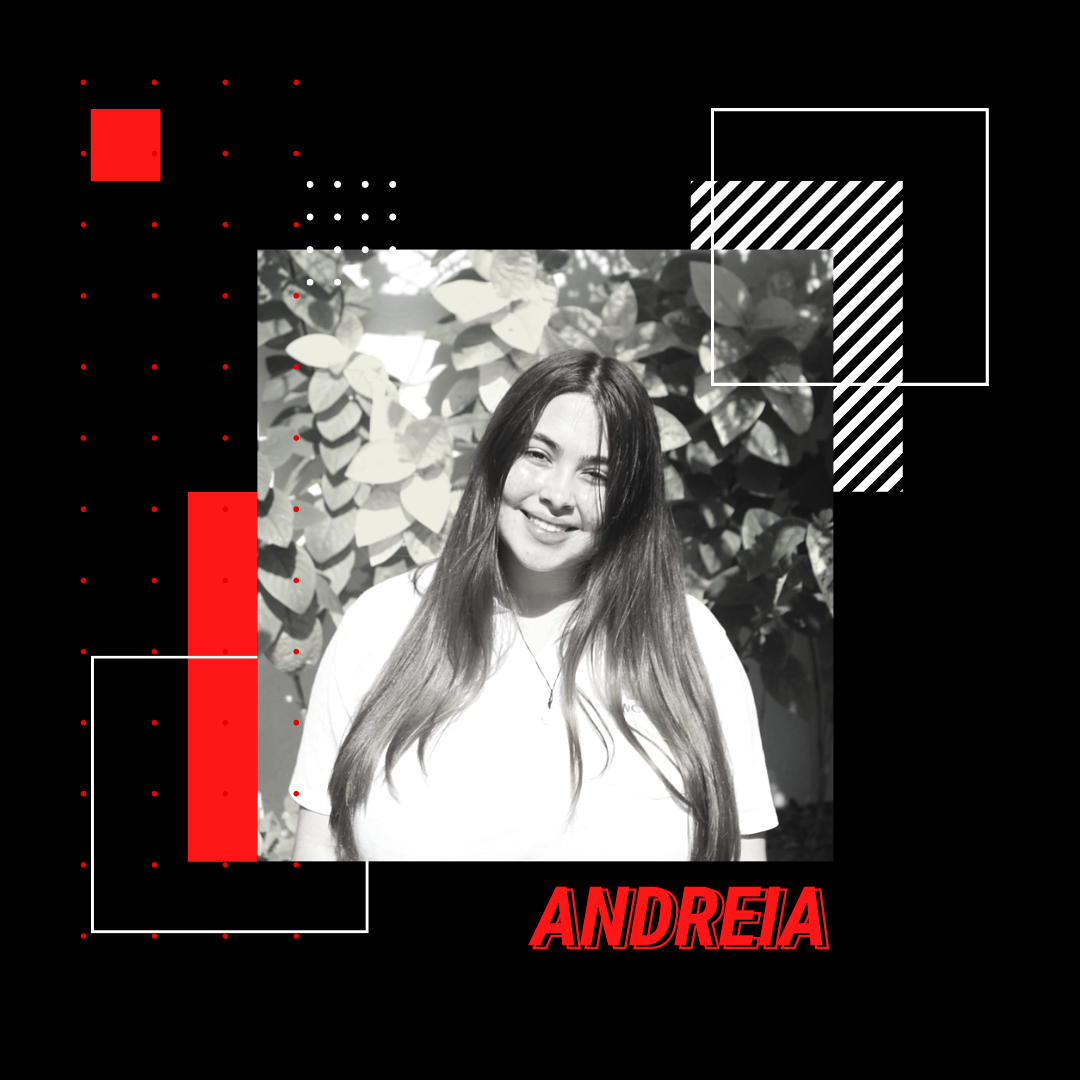 Student Speakers
Yash
Yash is currently a Grade 12 student at UWCSEA and a strong proponent of intersectionality. As a lover of social philosophy, he hopes to use TEDx as a platform to encourage his community to reflect on their understanding of what it means to be a 'man', and how perceptions of masculinity influence self-expression and interactions. Before he graduates, Yash aims positively impact his community, empowering them to confront their ideas of masculinity and define themselves regardless of societal expectations.
Andreia
Andreia is a Portuguese scholar, currently in Grade 11, at UWCSEA Dover. Andreia hopes to provocatively challenge societal beliefs and preconceptions about vulnerability. Moreover, she aspires to shed light on how powerful storytelling – telling your story-is, by recounting her own journey of empowerment and the important life lessons that they have taught her. Andreia aims to give her perspective on how to be a happier and more confident version of themselves. Accompanying this is her powerful insight into how to build a life worth living using our individual and collective voices to make a positive and significant impact in the world! She ultimately intends to encourage empowerment and ownership of individuals.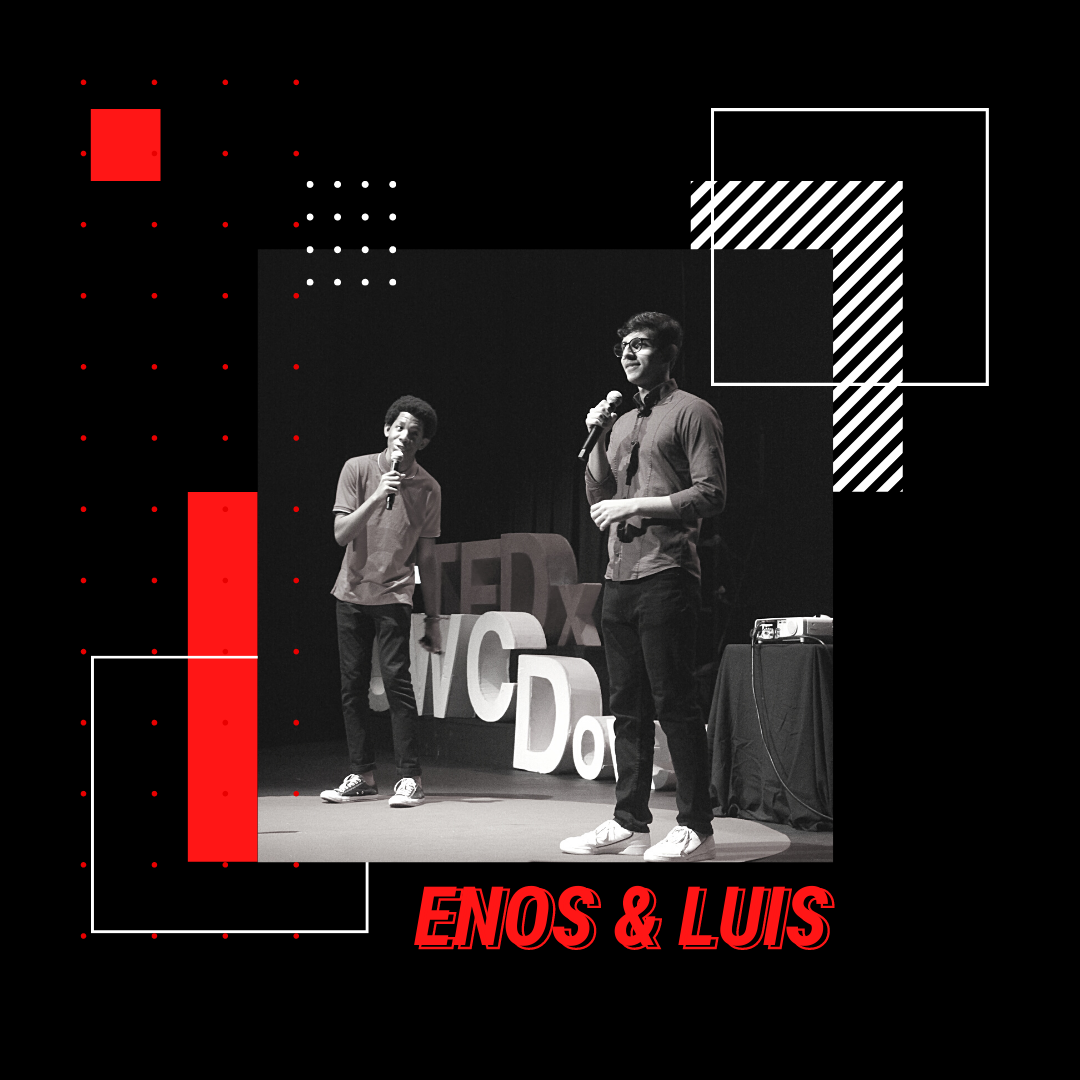 MASTERS OF CEREMONY
Enos
Enos (in picture, left) is a Grade 12 Scholar who has come a long way from home. His experiences at UWC have carved a deep passion for politics out of his desire to build a better world. TEDx is an amazing opportunity to learn from various speakers about the multitude of perspectives on empowerment. Participating in this massive learning experience with the TEDx community, he hopes that the exposure to this unique event can accelerate his journey to empowering himself and others around him.
Luis
Luis (in picture, right) is a current Grade 11 student at UWCSEA, he came from Venezuela to Singapore as a scholar. He considers TEDx as the best opportunity to share meaningful ideas and make an impact in his community. Luis is keen to listen and interact with the audience to reveal different perspectives on what Empower means. As a Venezuelan, he has a good understanding of how important empowerment is to develop a society, working together with individuals and NGOs that are aiming for a better future.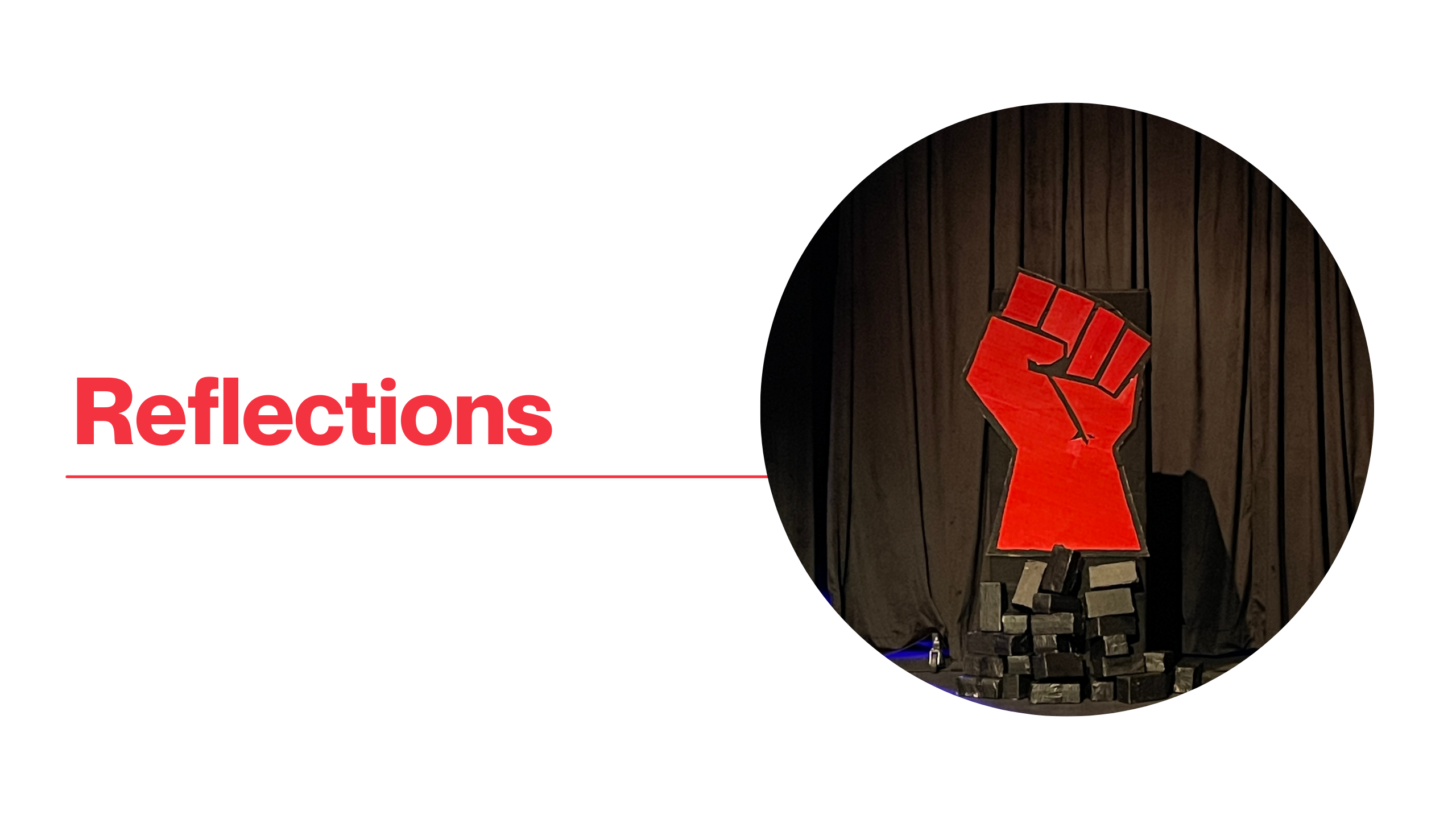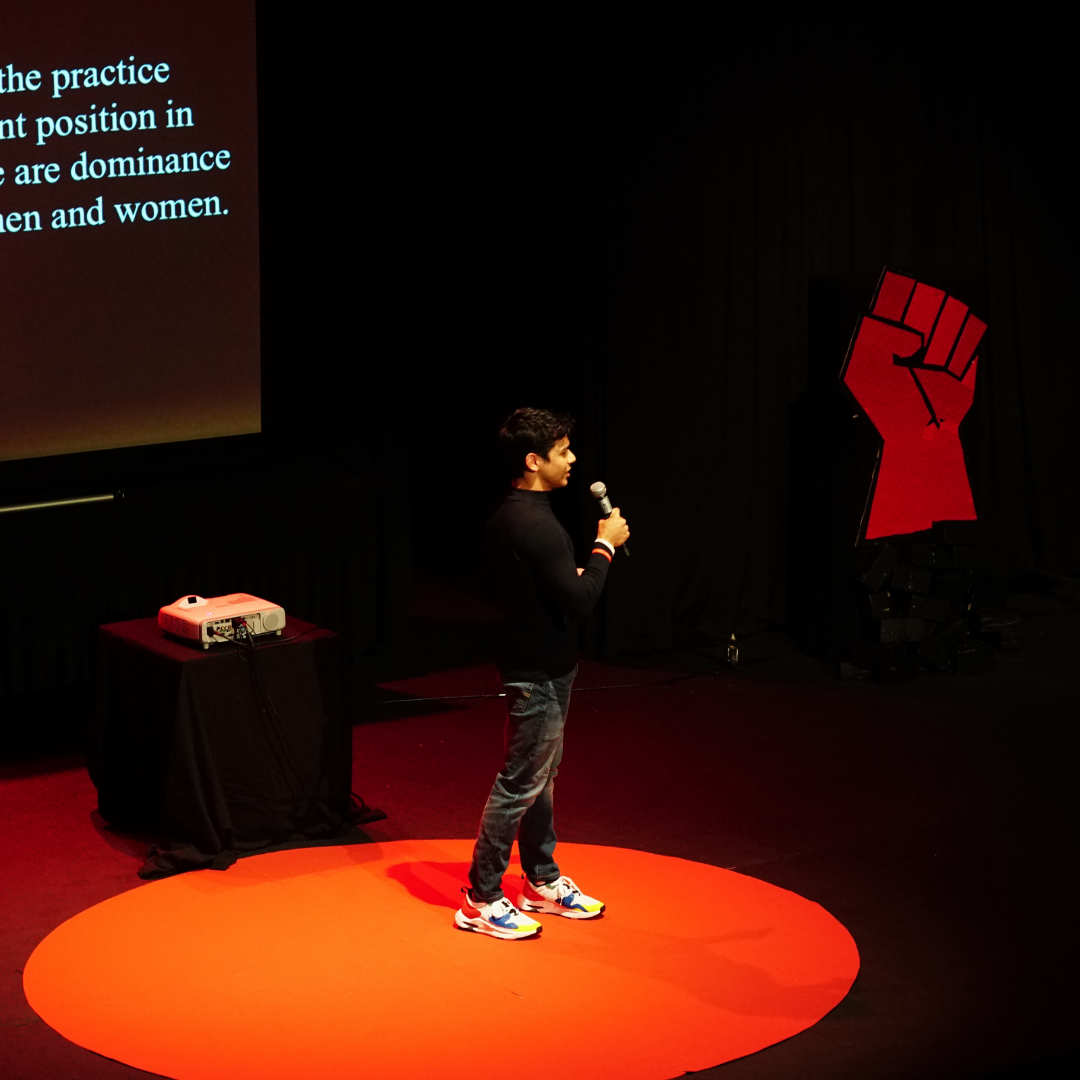 We have long focused on systemic oppression and violence against women but not the root of the problem: the men committing these acts of violence. Society needs to teach men how not to be perpetrators of discrimination, instead of teaching women how to avoid victimhood.
–Yash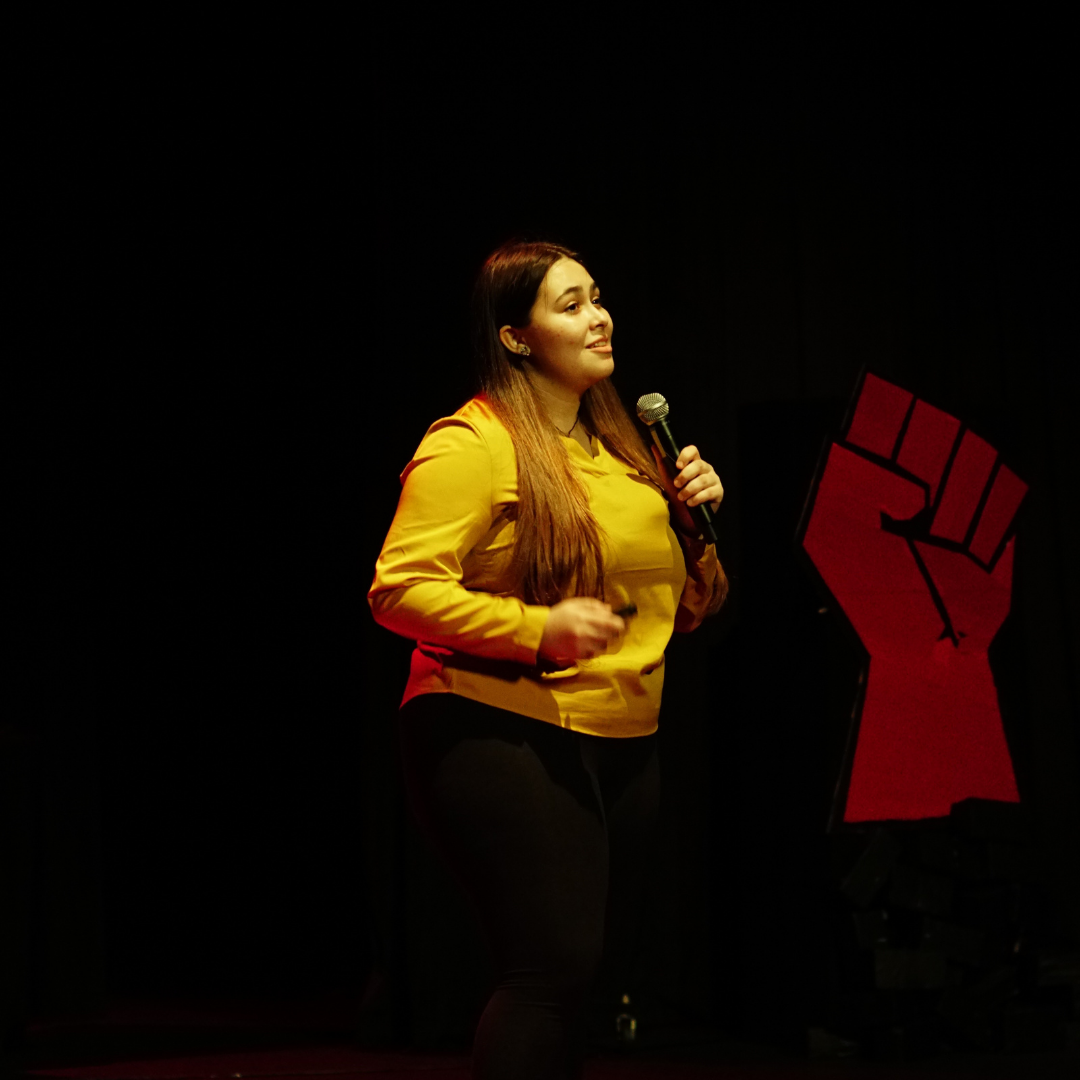 Don't underestimate the power of your story. You don't need to have a huge story…You have a story. And any story is a powerful story.
–Andreia
Being a speaker at TEDxUWCSEADover was an indescribably gratifying experience. Sharing my story for the world to hear has enabled me to heal and (re)claim the power that was taken away from me for so long. It was… EMPOWERING! There is no other better way to put it. But what made it deeply gratifying was being able to reach out to all the silenced souls out there that, in a way or another, who have been victims of violence and hostages of oppression. During all these long years, what kept me going was knowing that one day… one day I would be able to empower others to recognise the power of their voice. 14 April was "D-day"- receiving such feedback from people saying that I inspired and empowered them to find their voice and embrace vulnerability has made it all worthwhile. If one life is changed, if one voice is found… my mission is fulfilled.
My dream is that someday just like Tarana Burke and Grace Tame, I'm able to reach out and empower many other survivors, but until then I'll keep on fighting and inspiring... step by step, day by day, word by word. And believe me when I tell you, that my voice –our voice– will never be silenced again.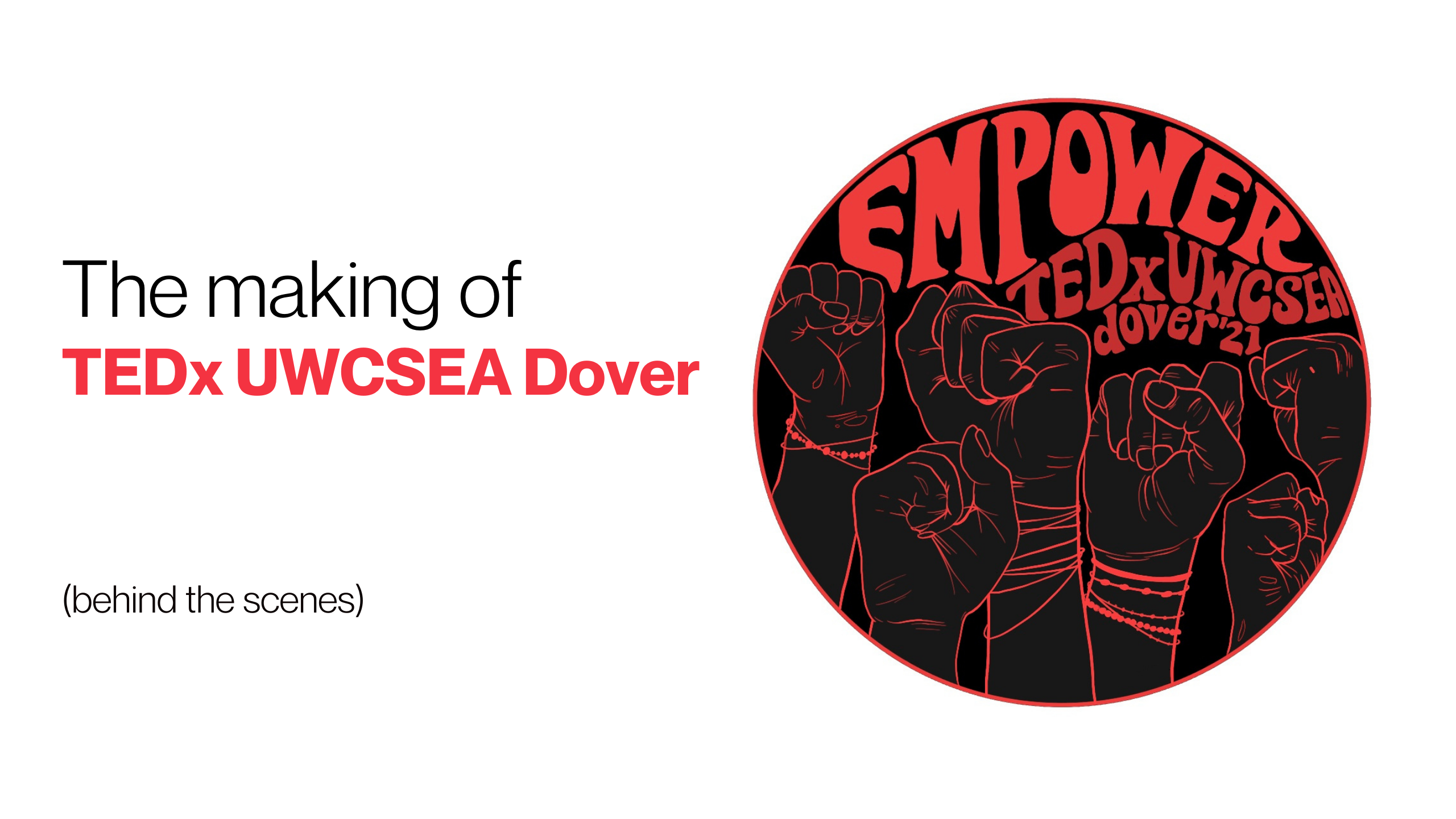 Marketing:
Anyone who knows me knows that in the days following TEDx 2021, I couldn't stop talking about how much I missed the experience, how sad I was that it was over, and how excited I was for the next year's event—it was by far one of the most fulfilling evenings of my year!

However, on the flip side, many may also recall my high levels of stress leading up to 14 April as the event loomed and many tickets remained unsold. This was the main challenge facing this year's TEDx Marketing team — COVID-19 restrictions meant that parents were no longer allowed on campus, so we needed to switch our target audience from parents to students. With only three days between Spring Break and the event day, as well as fast-approaching exams for half of the High School student body, this proved to be a tricky endeavour. Luckily, a joint effort across all the TEDx teams and the College Shop (huge thank you to the College Shop for all their support!) saw us eventually sold out of tickets.

–Jodi
Production:
TEDx UWCSEADover has been so far my greatest memory of my time at UWCSEA. I really put my heart and soul into this wonderful and truly inspiring night and the experience was so rewarding.

As Head of Production, our responsibilities were to arrange the stage design, organise COVID-specific regulations and contact the lighting, audio, and filming crews. One of the major challenges that the production team faced was the unexpected interference with our stage set. It was the first day of rehearsal and we found the venue set up for another event that clashed with our date, even though we had booked the venue months ago. So we had to change our stage set up immediately. With the help of everyone, we managed to contact the facilities crew and quickly adapt to the new situation. As someone who finds it hard to stay calm when there are sudden changes to the plan, I personally was inspired by the team and how they handled the situation.

Listening to all the speeches from the speakers, I learned a lot about what empowerment can mean to each individual. What seemed like a simple word suddenly appeared much more complicated and rich in meaning to me.

– Sarah