The world is full of problems that need solving—and our inspired students are up to the task. The Grade 7 Change Makers Project gave students a chance to come up with creative and original solutions to problems relating to crisis relief, environmental stewardship, and inequality. Let's find out what our student-innovators came up with!

BEHIND THE CHANGE MAKERS PROJECT
Change makers at UWCSEA come in all shapes, sizes and grades, but they have one big thing in common: they bring bright ideas, relentless drive and admirable dedication to their mission to tackle real-world problems.
Change Makers is a project-based learning initiative, crafted around our Service curriculum. Grade 7 students embarked on a journey to work collaboratively with some 17 partner organisations - from the Singapore Zoo to Mercy Relief - and emerged with inventions and ideas that challenged old ways of thinking.

"Within our Service curriculum, there was an opportunity for us to cultivate our students' capacity for project-based learning, developing the 21st century skills that they will need to be successful beyond their time here at the College." - Liam Isaac, Design and Technology teacher and Change Maker project coordinator
By incorporating elements of systems and design thinking into problem solving for real-life challenges faced by partners in our service programme, students were encouraged to push the envelope and apply their critical-thinking and problem-solving skills to a real social issue. It wasn't just about coming up with solutions out of context, either; students had to also keep their selected organisation's mission, capacity and limitations in mind.
"A major motivation was providing students with the opportunity to take ownership of their service commitments," said Liam Isaac, who was a driving force in bringing the initiative together for students. "Through the selection of the organisations and problem statements, they were able to not only focus on the causes that they felt were most worthy of their efforts, but also what the outcomes of their efforts would be, based on their own research into the issue."
"Engaging with real-world people and problems has given our students a very real appreciation of systems and design-thinking principles. If nothing else, these experiences will give our students an idea for the processes and approaches that they must adopt if they are to successfully address our College mission statement in the future."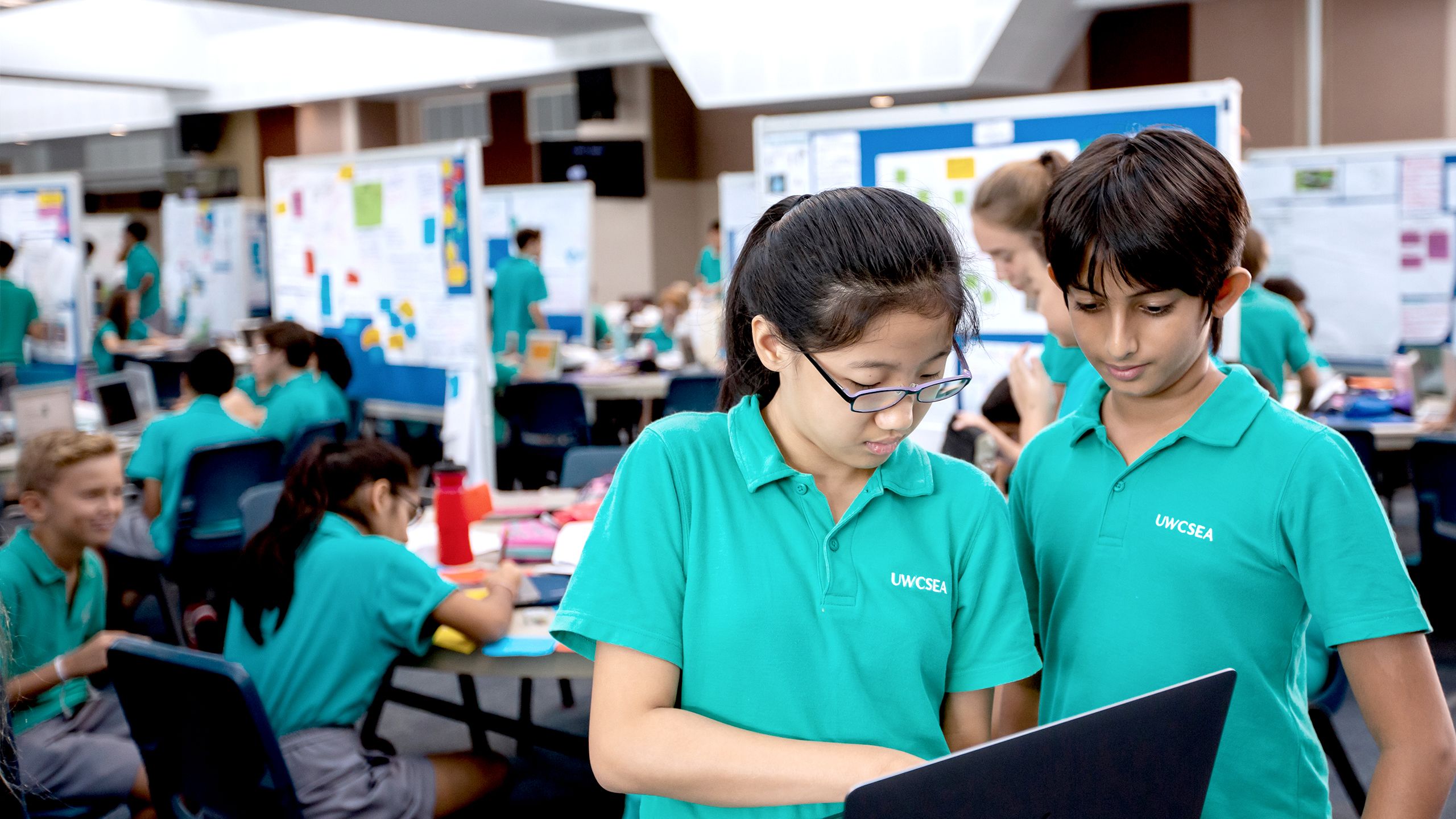 REDESIGNING URBAN FARMING
One Change Maker group embarked on a project that presented a pop-up cafe for Blue Dragon, a Hanoi-based non-profit who works with vulnerable street children. The problem they were looking to solve was how to feed the malnourished children in their care with nutritious and affordable produce - because standing in their way every month is a massive, unsustainable food bill.
"We came up with an idea where they could start a garden, and produce from that garden would go to a restaurant which they can privately set up on their own land. The profits from that would then go back in to funding their food bills. It helps reduce their cost." - Reuben
The Change Maker experience taught students the true value of risk-taking, out-of-the-box critical thinking, and planning for an uncertain future. Said Reuben, a member of the group, "I think this (project) is essential since jobs are starting to disappear because of technology, so you need to be able to learn things quickly and come up with ideas to solve problems in the future that may not be able to be solved by machines."



TACKLING GLOBAL PROBLEMS, CLOSER TO HOME
Another Change Maker group came up with the ingenious idea of a do-it-yourself laundry detergent, to reduce the amount of toxic waste released into our environment.
"It's baking soda, a little bit of soap, and if you want it to smell nice, essential oil. Things that you can find in a supermarket, and household ingredients. It's quite affordable." - Mia
Projects like these embody the idea that action for environmental sustainability does not have to be costly to be effective. Our Change Makers are encouraged to consider solutions that are affordable in the long-run for organisations and the communities they target.



It doesn't just stop at ideas for our young Change Makers. UWCSEA Dover will next pilot a mentoring programme that allows students to develop their concepts to more workable and considered proposals, in close consultation with mentors from local universities and professional design companies to help make their concepts and ideas a reality.
Said Liam, "It is my hope that one day, in the not too distant future, we will see ideas generated by our Grade 7 students being used in a very real context to make our world a little bit better than it is now."
We wish our Change Makers the very best with their brilliant innovations!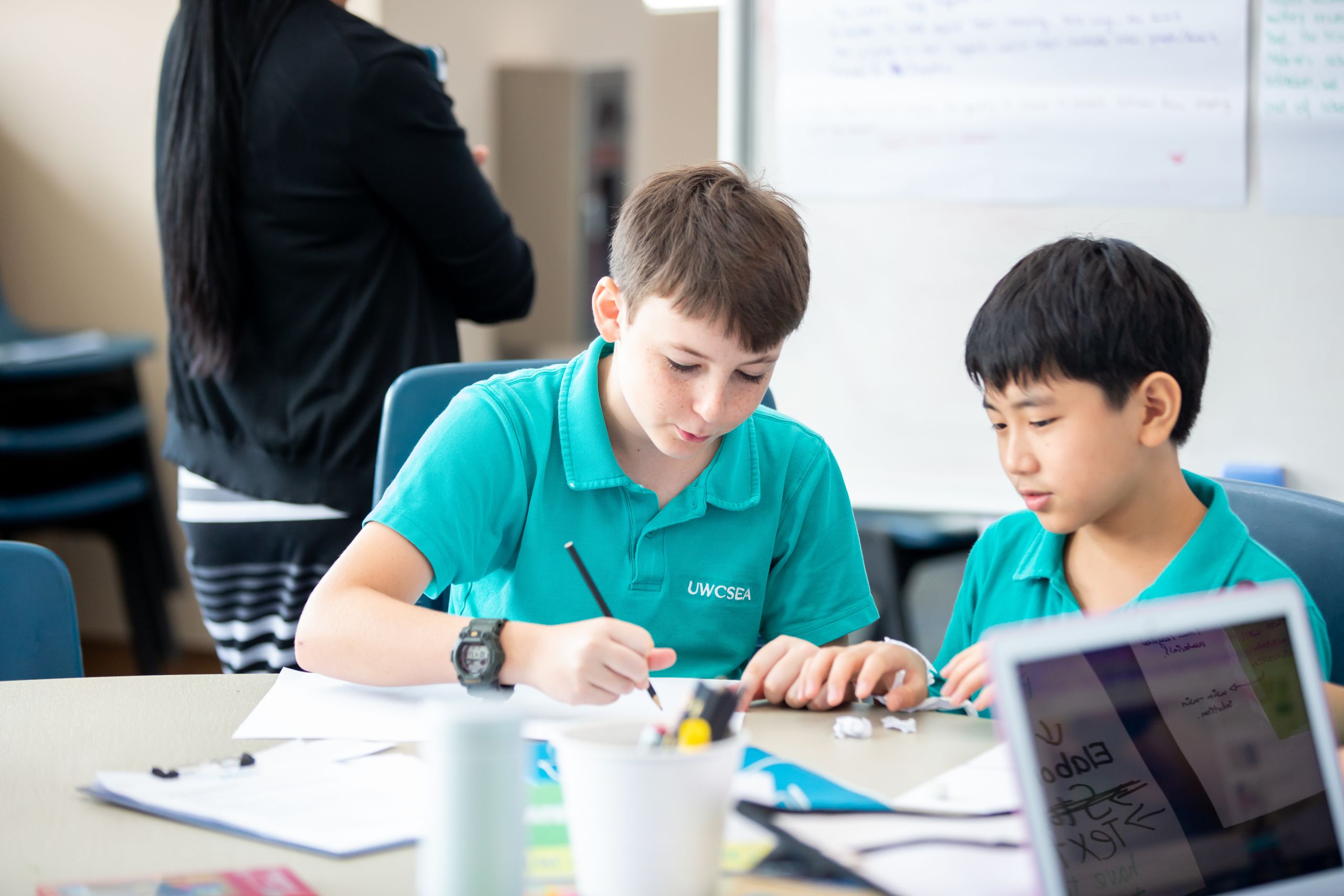 The Change Maker Project challenged students to work on real problems, faced by real organisations working towards sustainability. Our teachers worked with our Service partners to develop problem statements for students to test their critical-thinking and problem-solving skills - falling in line with UWCSEA's goal to educate future Change Makers who will work towards fulfilling our mission to create a more peaceful and sustainable future. Click here to understand our Learning Programme.