UWCSEA East
A school day in Tampines House
Living as part of a residential boarding community is different from living at home.
On the one hand, our students are with their friends almost all the time, and they have the chance to build unique relationships that stretch into adulthood. On the other hand, they have to accept norms, values and expectations that serve the needs of the whole boarding community, some of which are quite different from home.
To support the well-being of all, house routines provide a secure and supportive environment both at school and in the boarding house.

Kirti, Grade 11 boarder from the USA walks us through a typical school day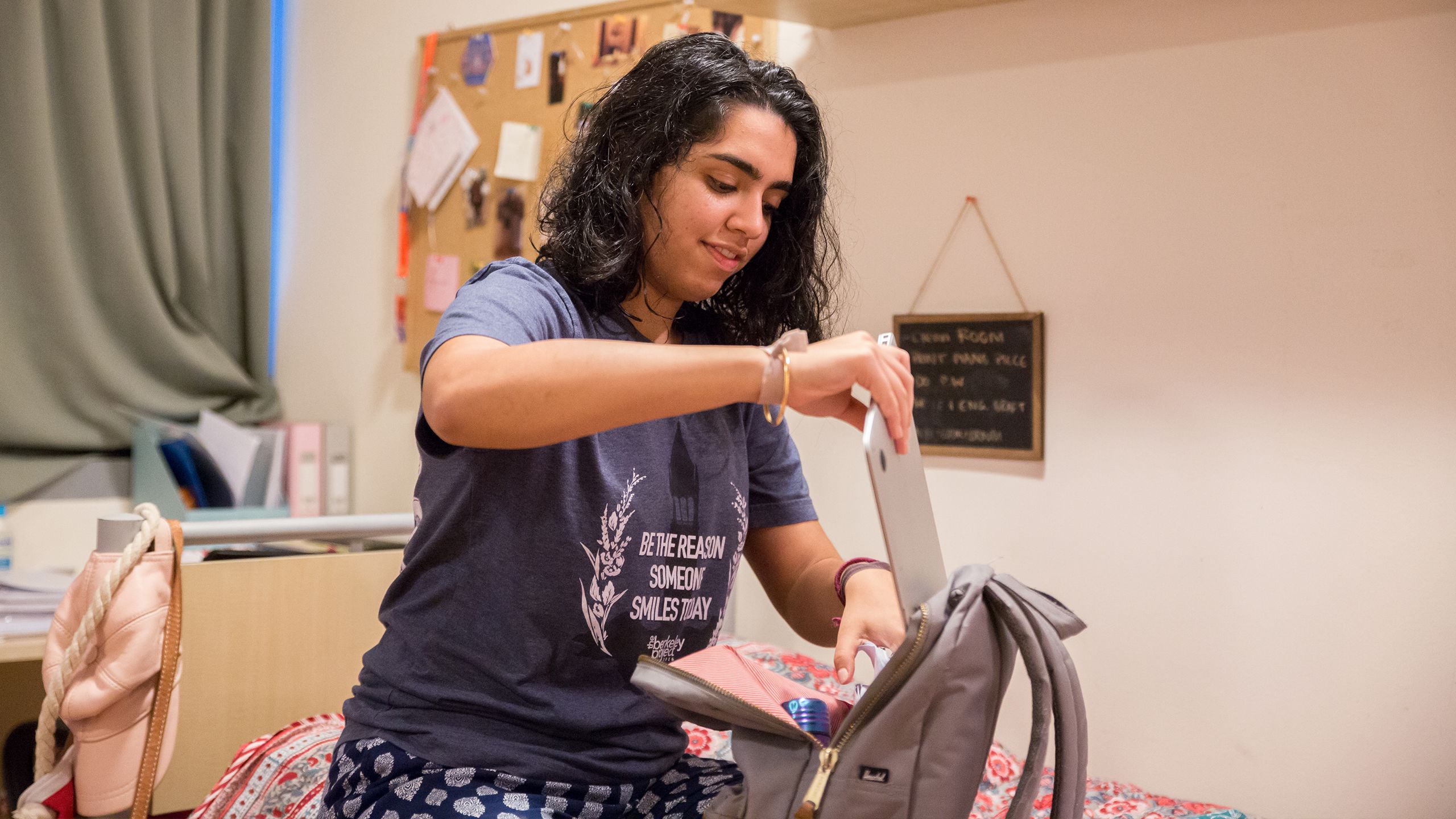 7am
Wake up
This probably seems like a sleep-in to our day community ...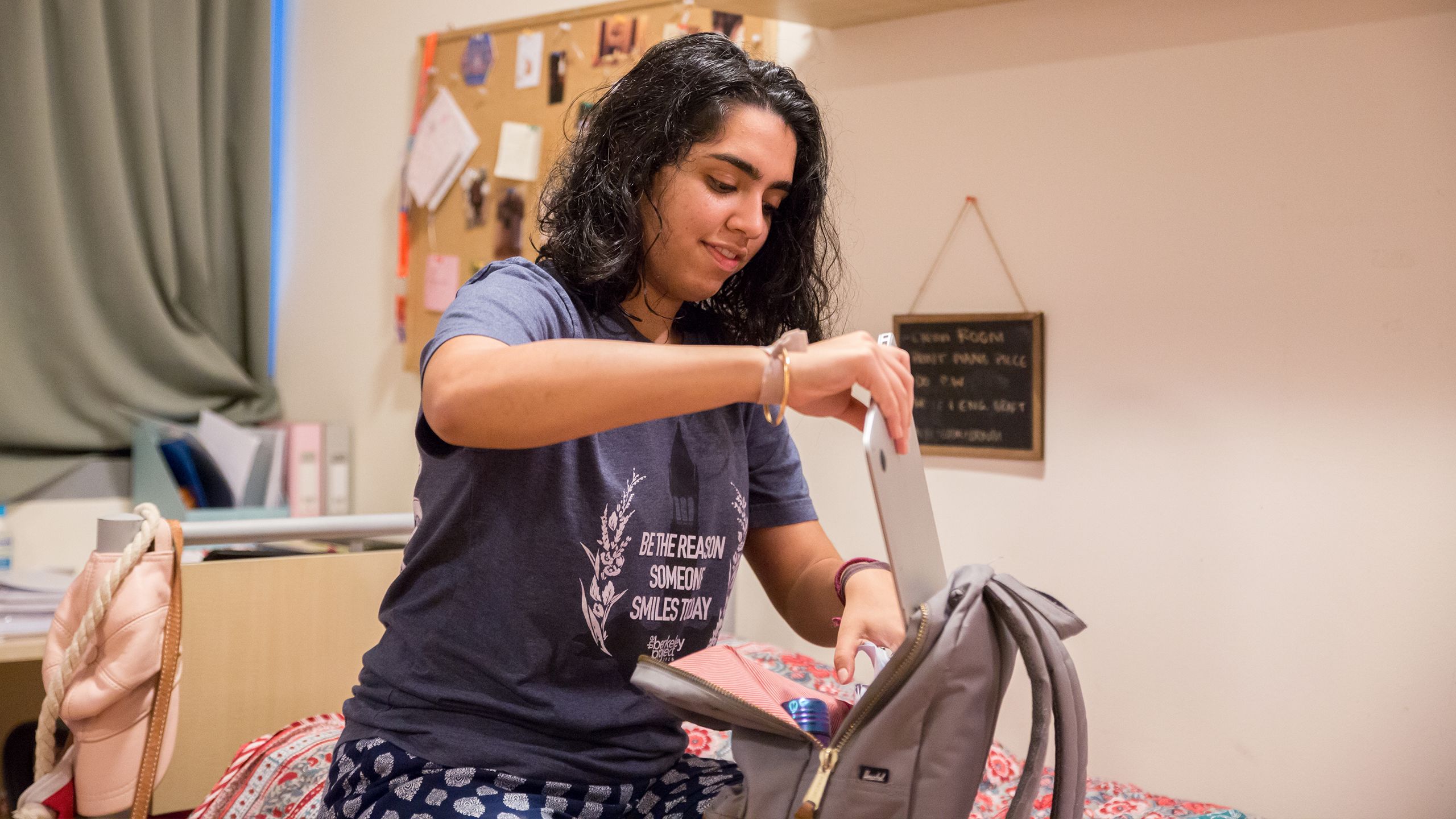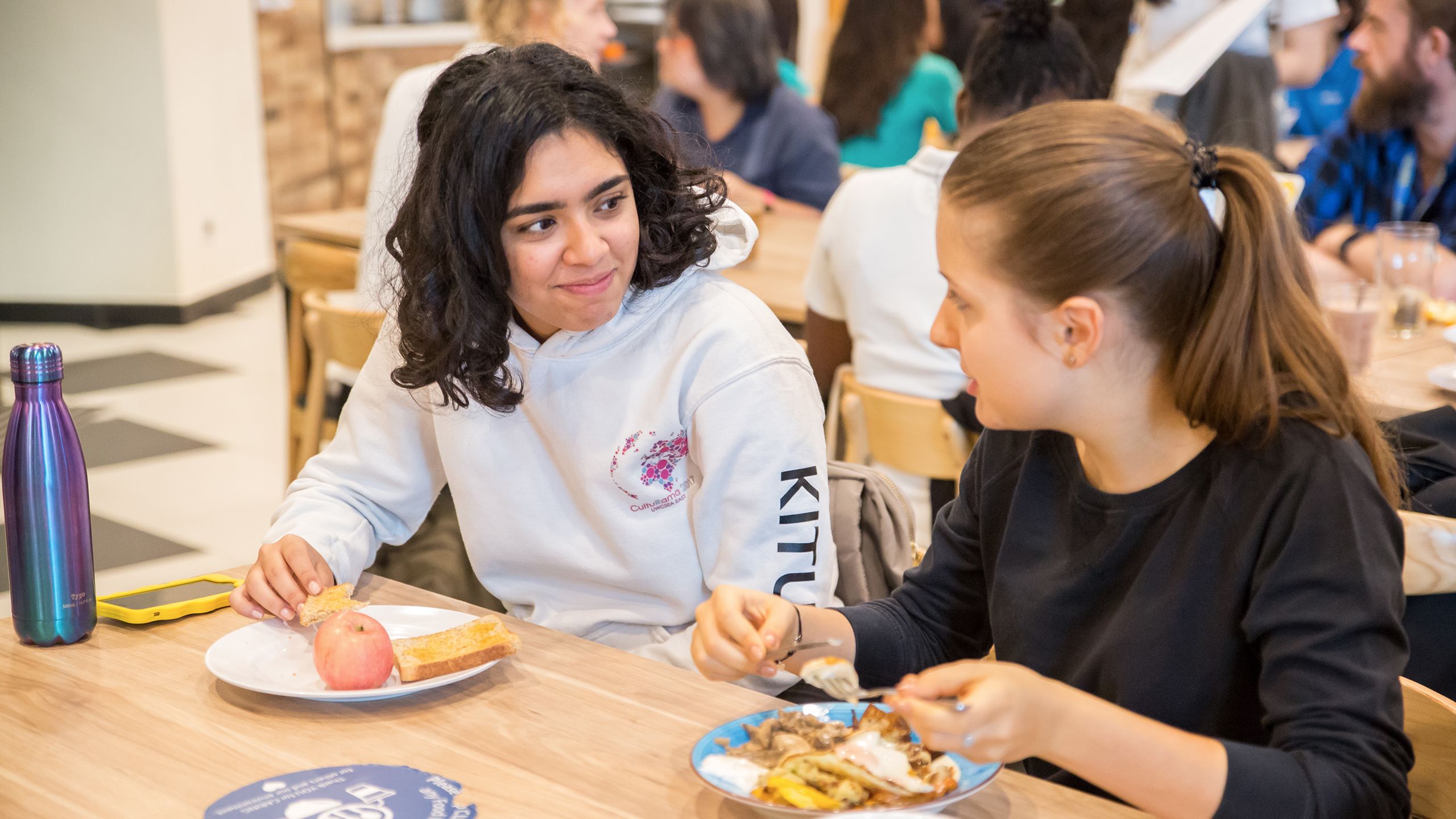 7.15-7.45am
Breakfast
Breakfast check-in at Santai is compulsory for everyone. We go directly to lessons from there. If we're not feeling well
we can go to the clinic to see the Doctor.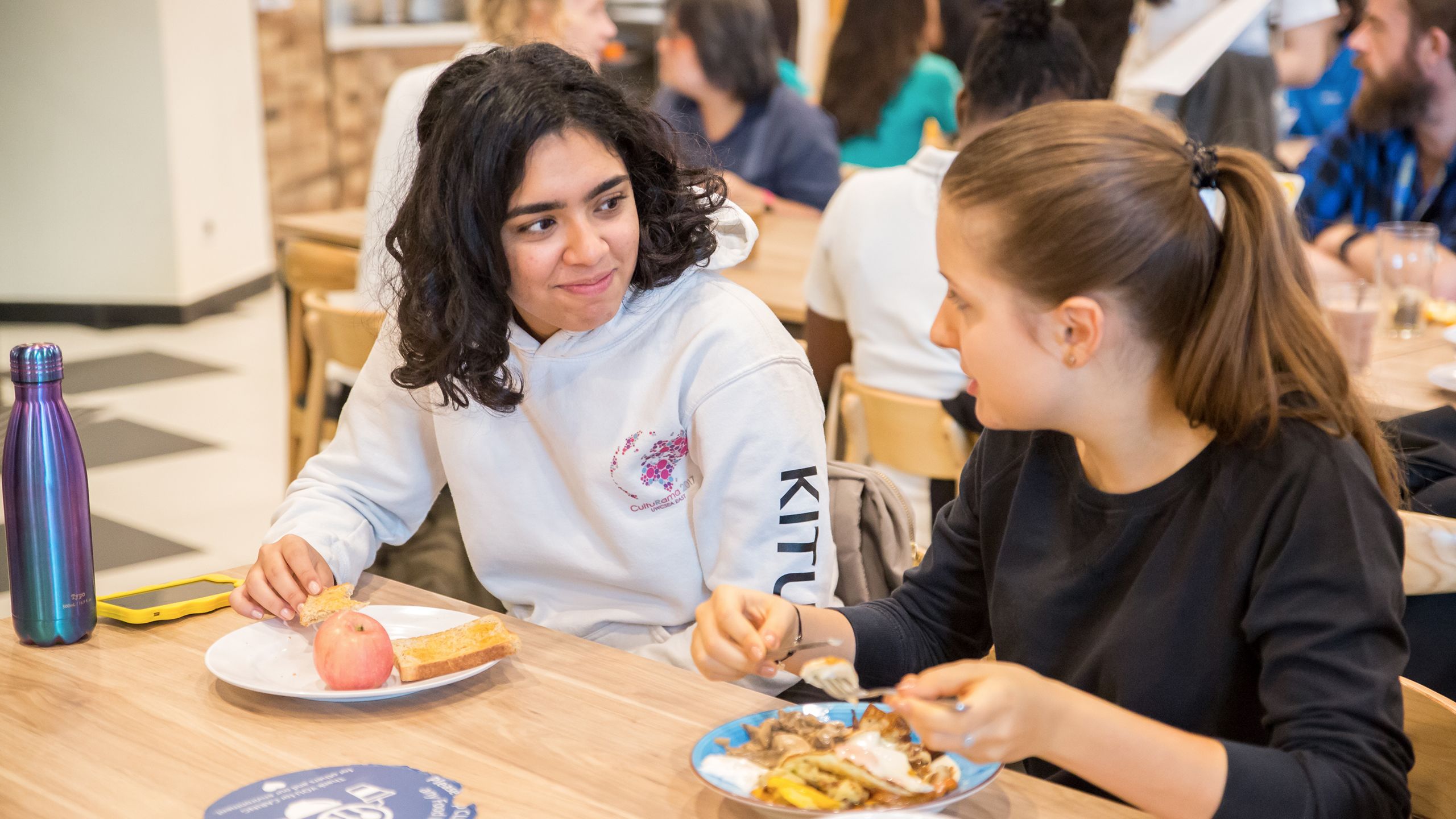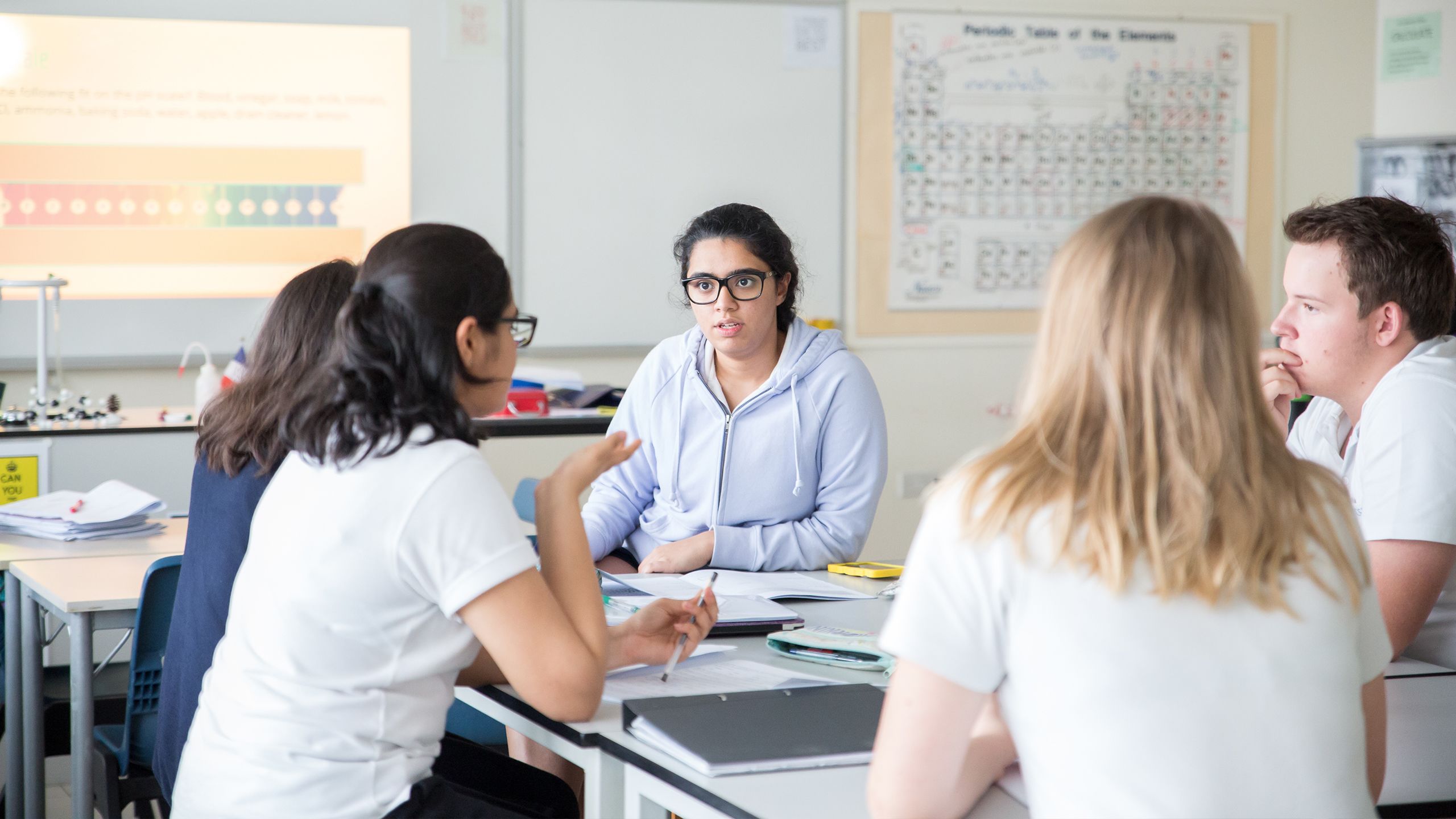 8am-3pm
School day
Tampines House is 'out-of-bounds' during the school day, unless you're in Grade 11 and 12 and have a 'free' in the last timetable block (1.45–3pm). If you're ill, you stay in the clinic under supervision from the nursing staff.

Lunch is in the canteen with the day students—our preloaded ewallet on our student pass covers it.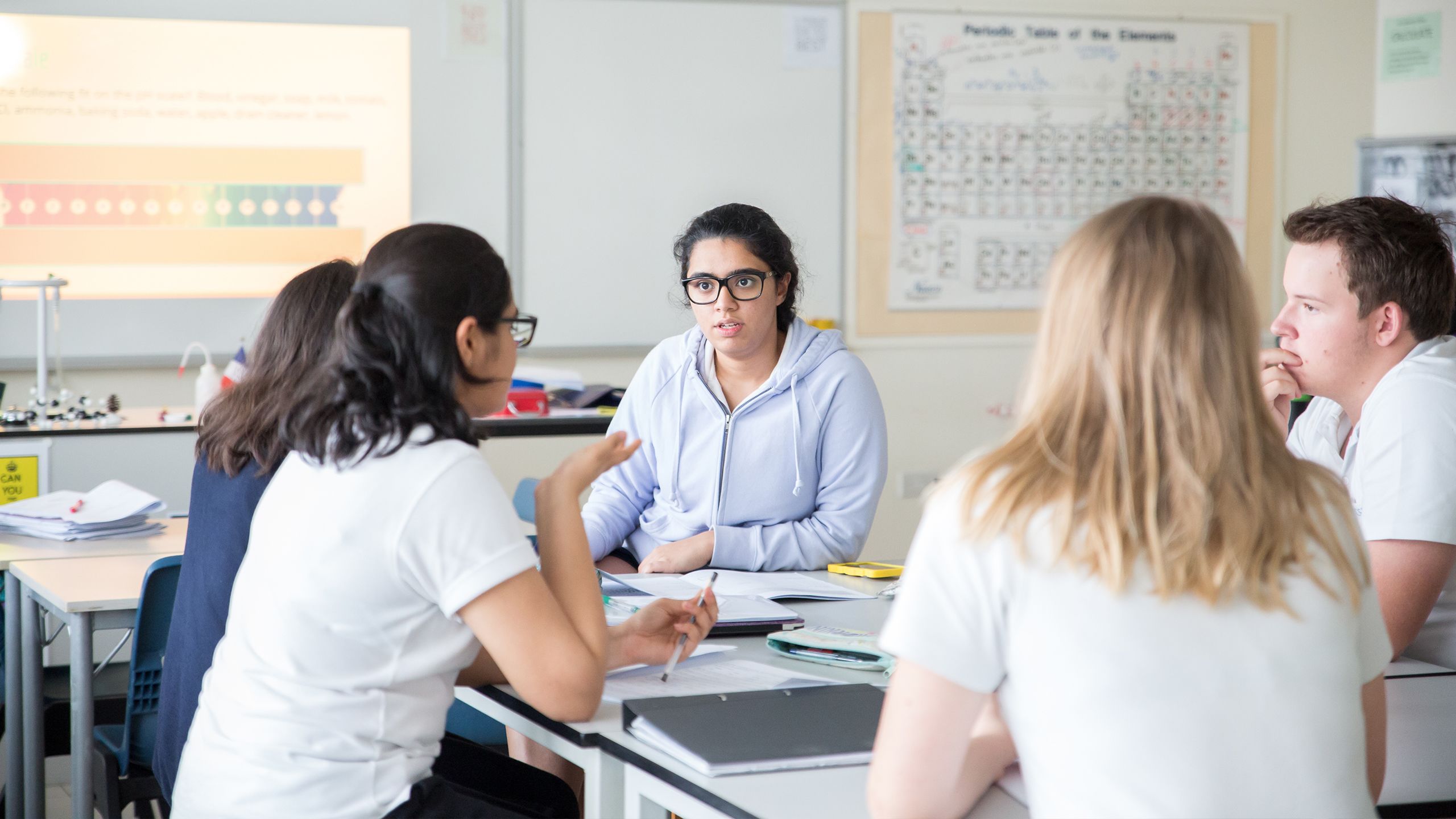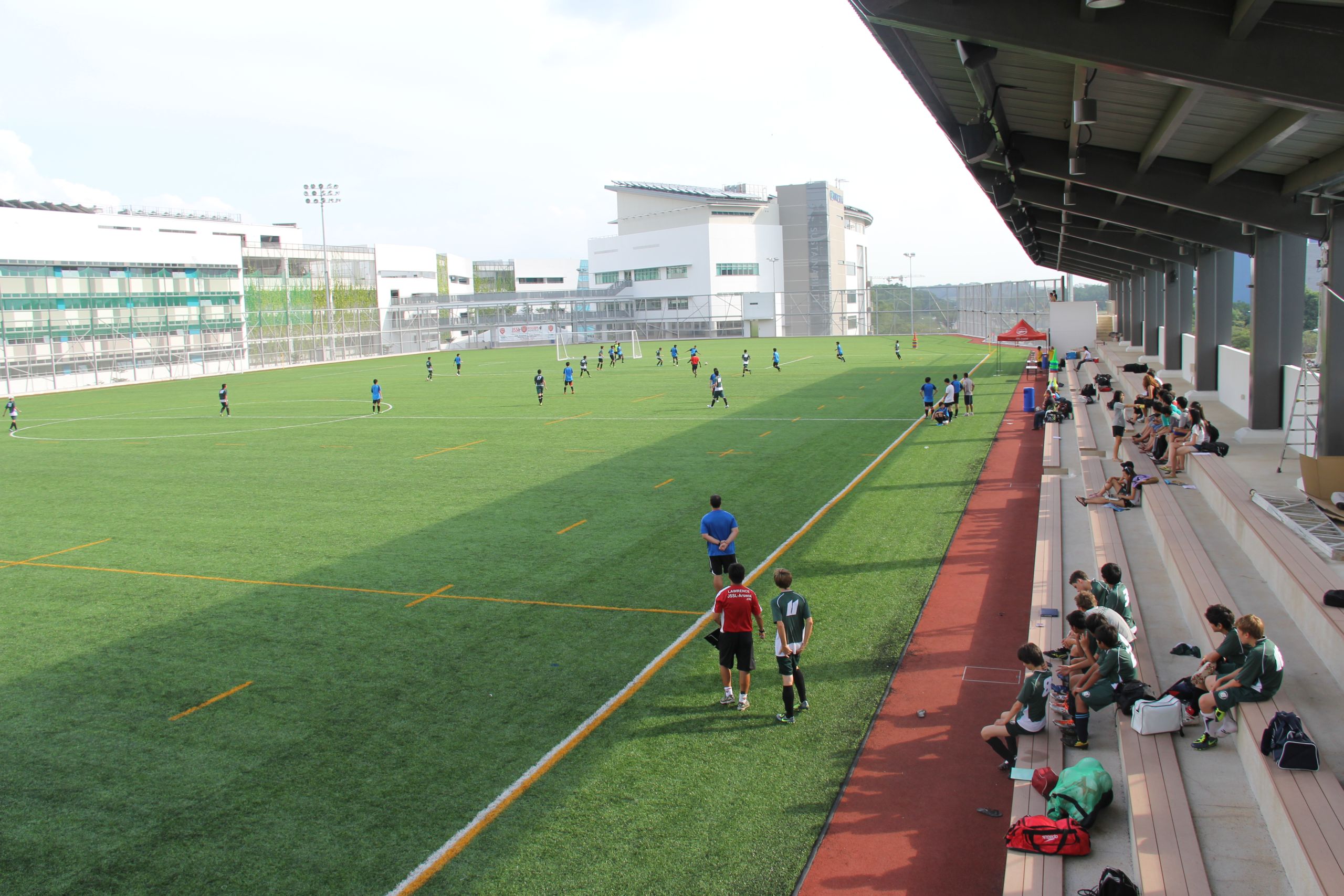 3-4.15pm
After school activities and sport
If you don't have an Activity after school, it's a dash back to Tampines House for afternoon tea before it disappears! Some sports run up to 6.30pm, in which case we go straight to dinner.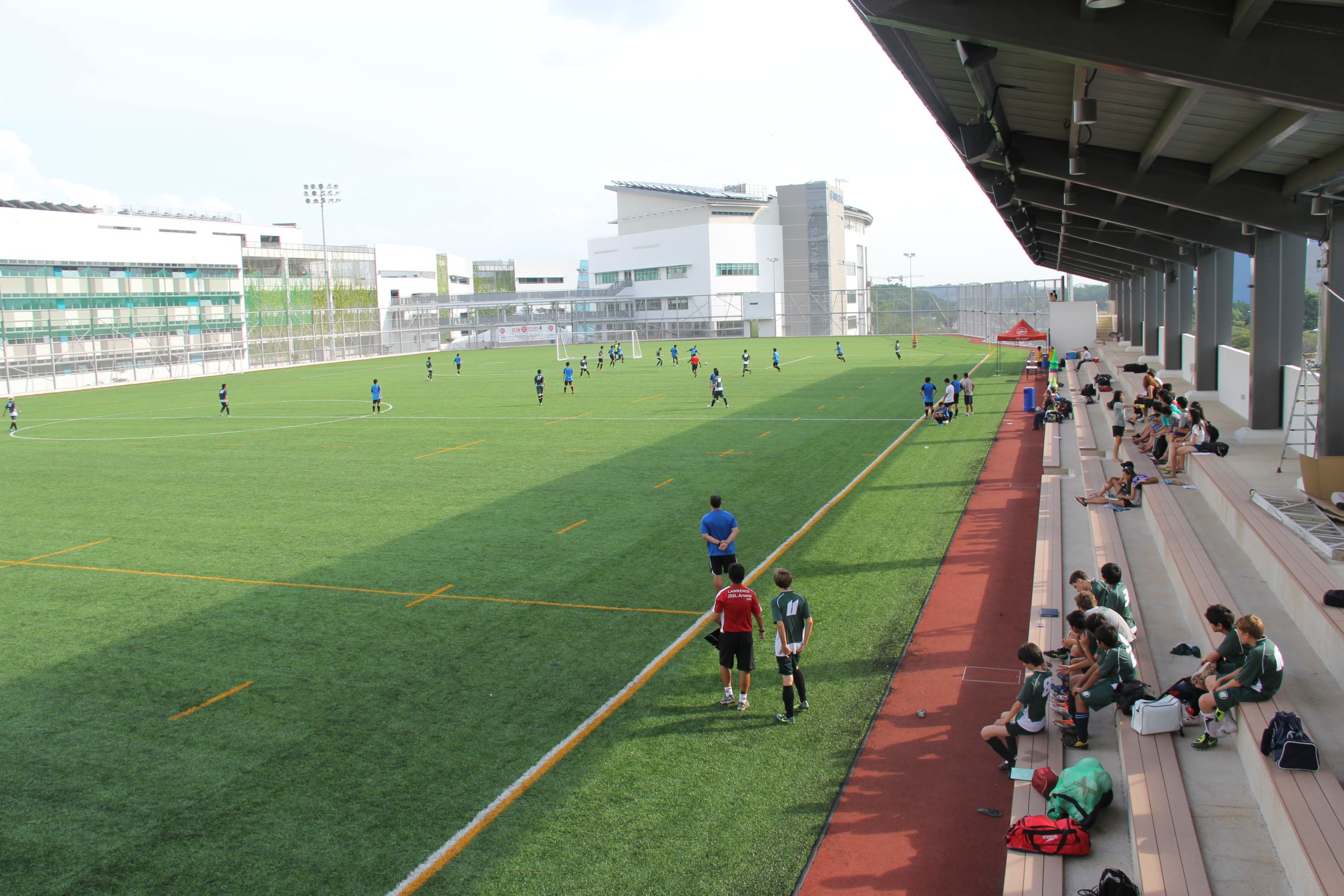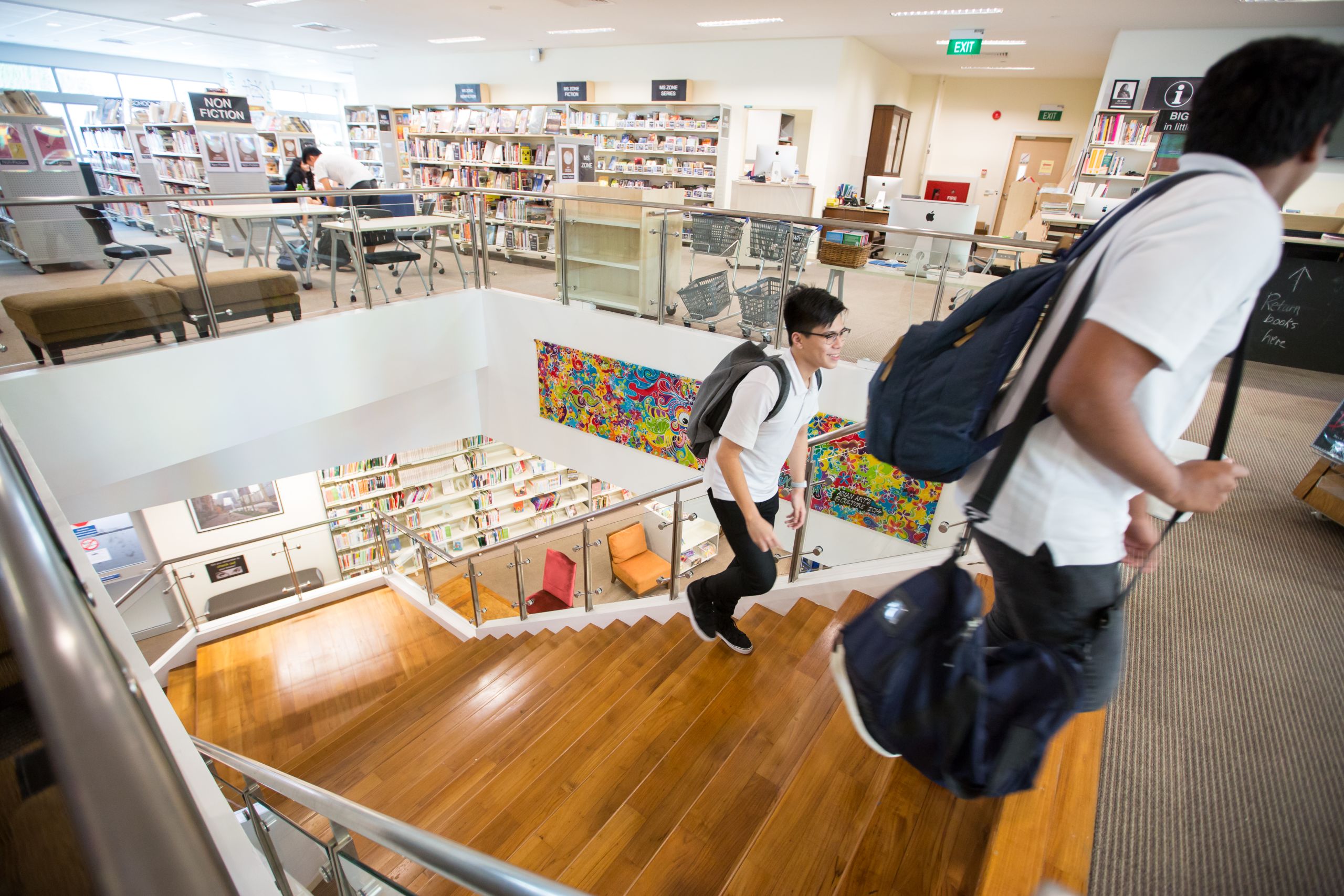 4.15-6pm
Free time
AKA, touch base with our Houseparent, hang out with our 'boarding family', study, make a snack in the kitchen, collect our laundry, or even message our parents.

We can go off-campus if it's pre-approved—Grades 8 and 9 can go up the road to the Hawker Centre or Fairprice, while the rest of us can venture farther afield.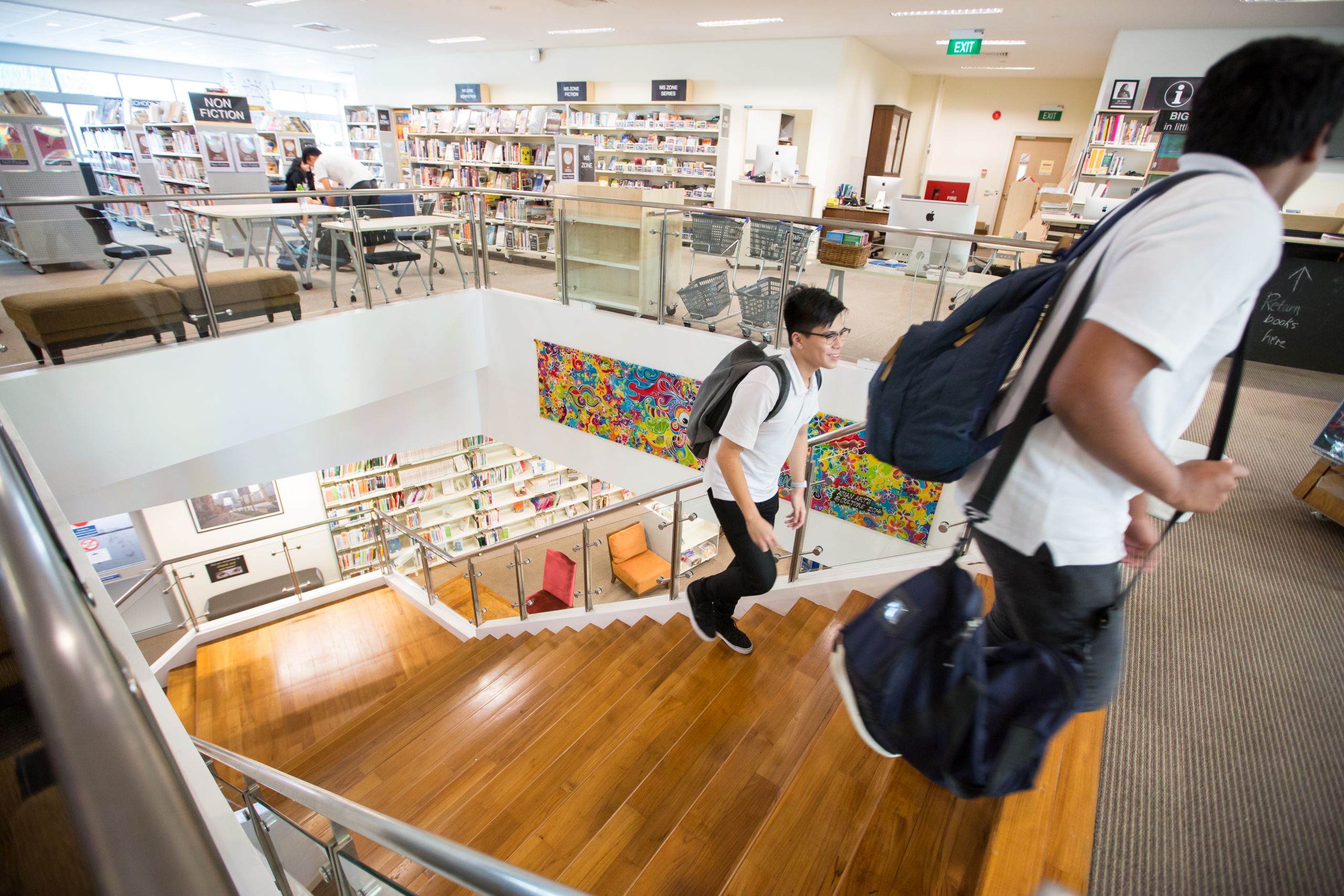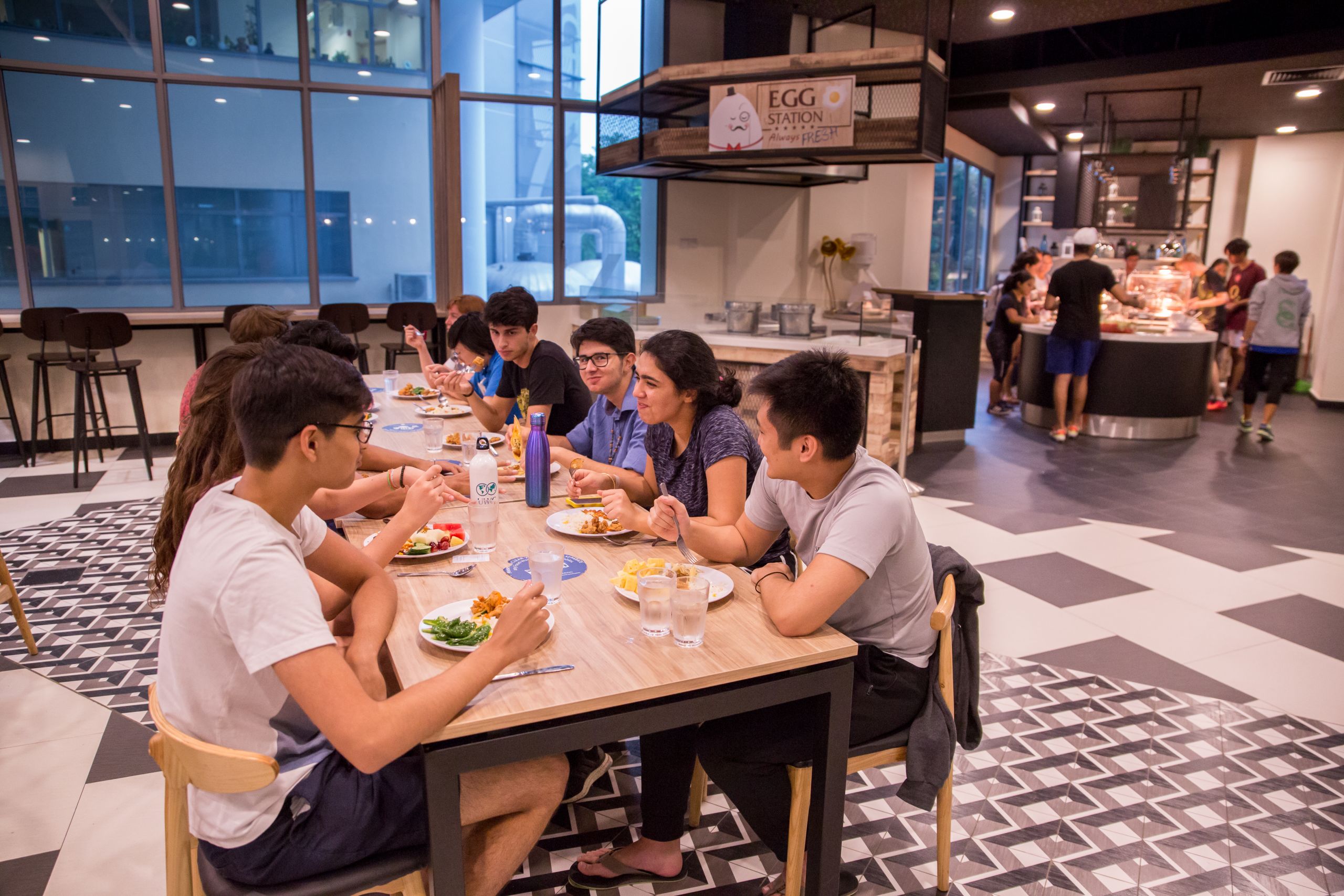 6-6.45pm
Dinner
Our themed dinners are another way for us to share our culture—through that most important of mediums, food. (Food is a major preoccupation for boarders!)

On Monday nights we have a 'House Assembly' to run through operations for the week and share and celebrate the achievements of our community.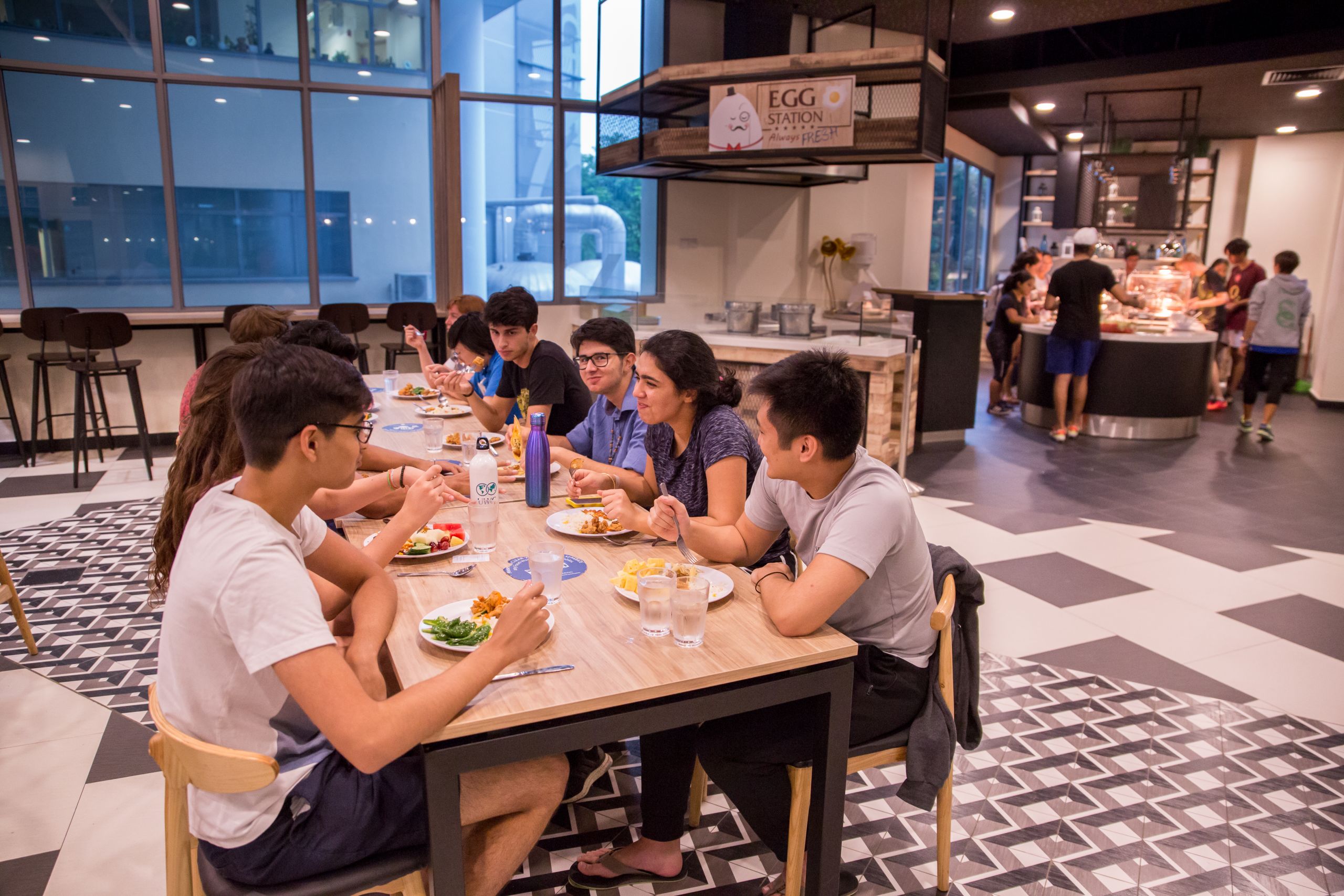 7-9pm
Study time
Homework, prep, call it what you will, every weekday except Tuesday, Grades 8 and 9 are in the 6th floor Common Room; Grades 10 and 11 are in the Kishore Mahbubani Library; and Grade 12 in their own rooms.
On Tuesdays, if you're up to date with your school work, you
can join a community activity with your 'boarding family'.
This can be anything from sharing 'My Story', to sports or
art activities, baking or a film night.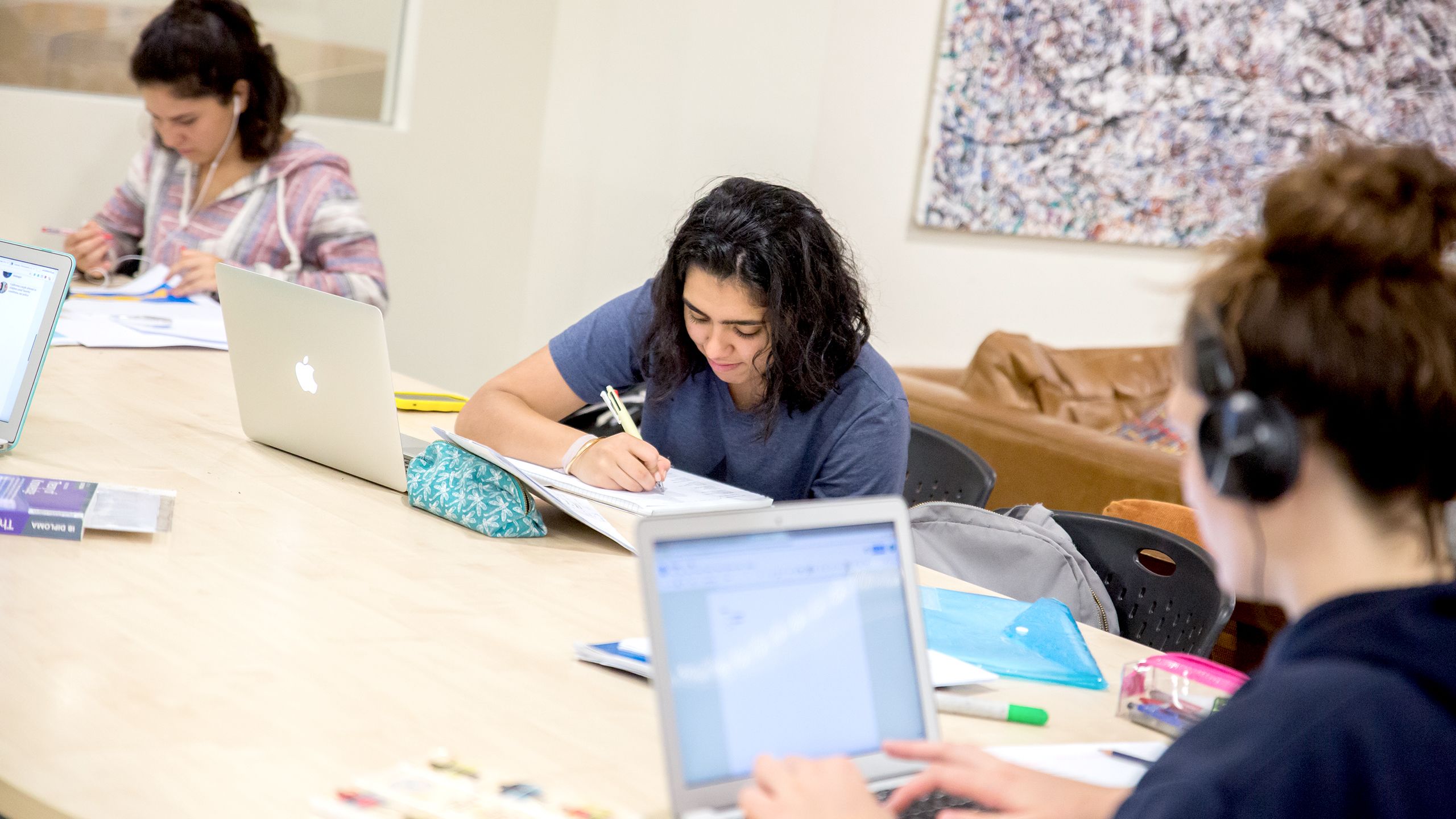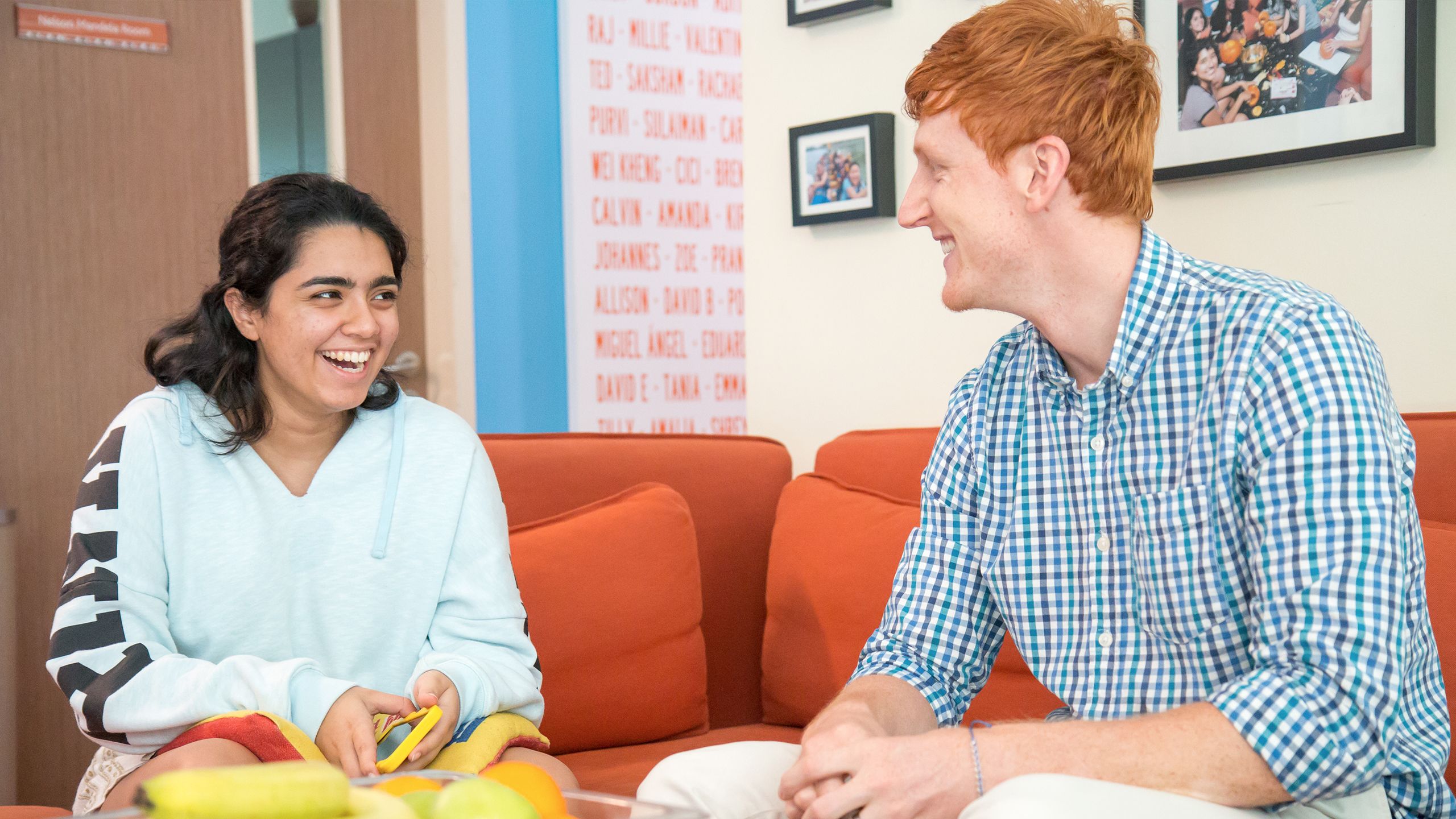 9pm
CommuniTea
At 9pm, we have a bed time snack, and time for a chat and a catch up with friends and Houseparents. Hang out with friends, get ready for the next day, extra study, make a snack, read ... also, if you're in Grades 8–10, hand in your device at 'technology curfew'.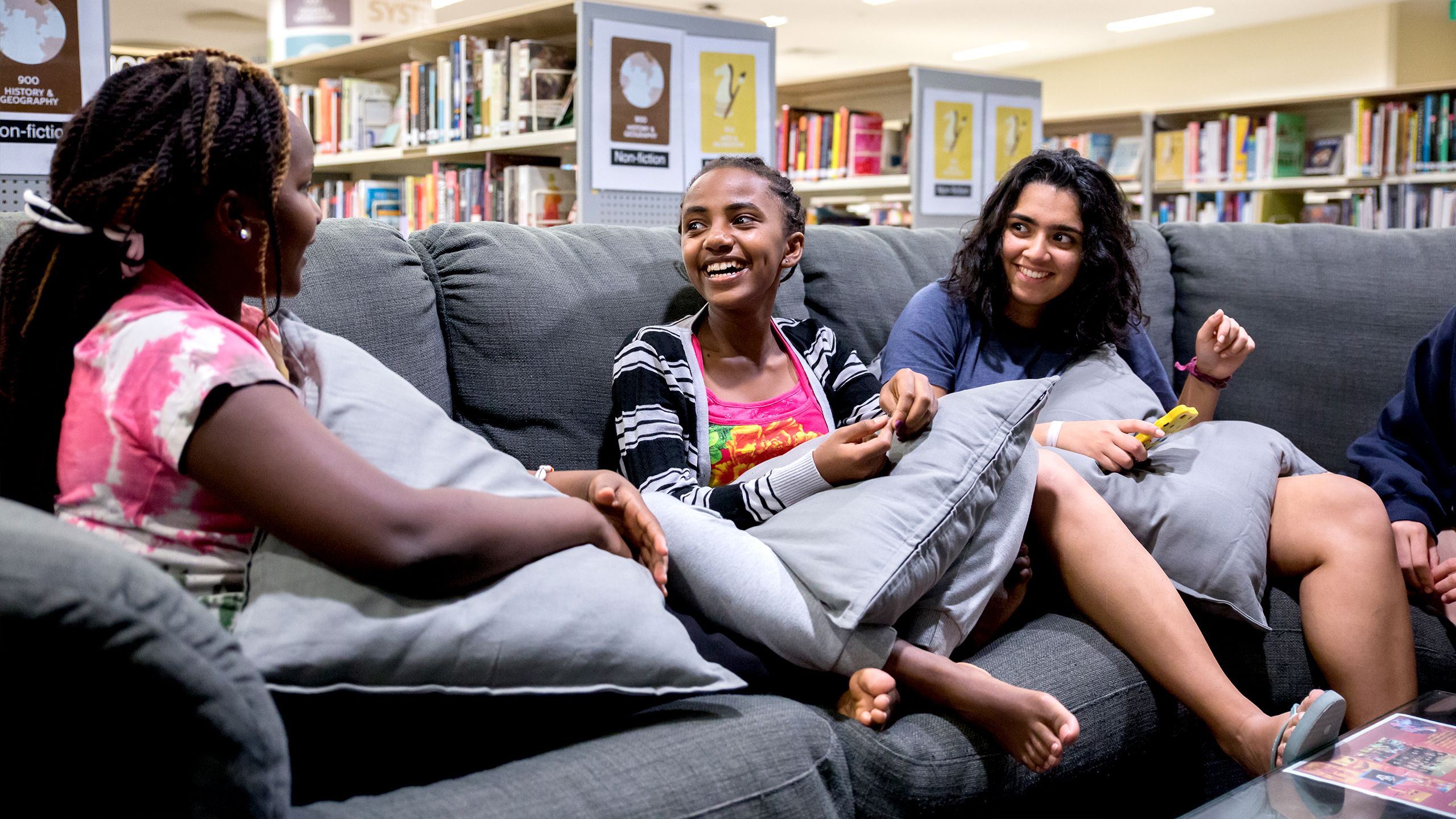 11pm
Lights out!
Younger students go to bed earlier, however in Grade 11 our main lights go off at 10.30pm, and reading lights at 11pm. WiFi curfew starts at midnight and runs until 5.30am.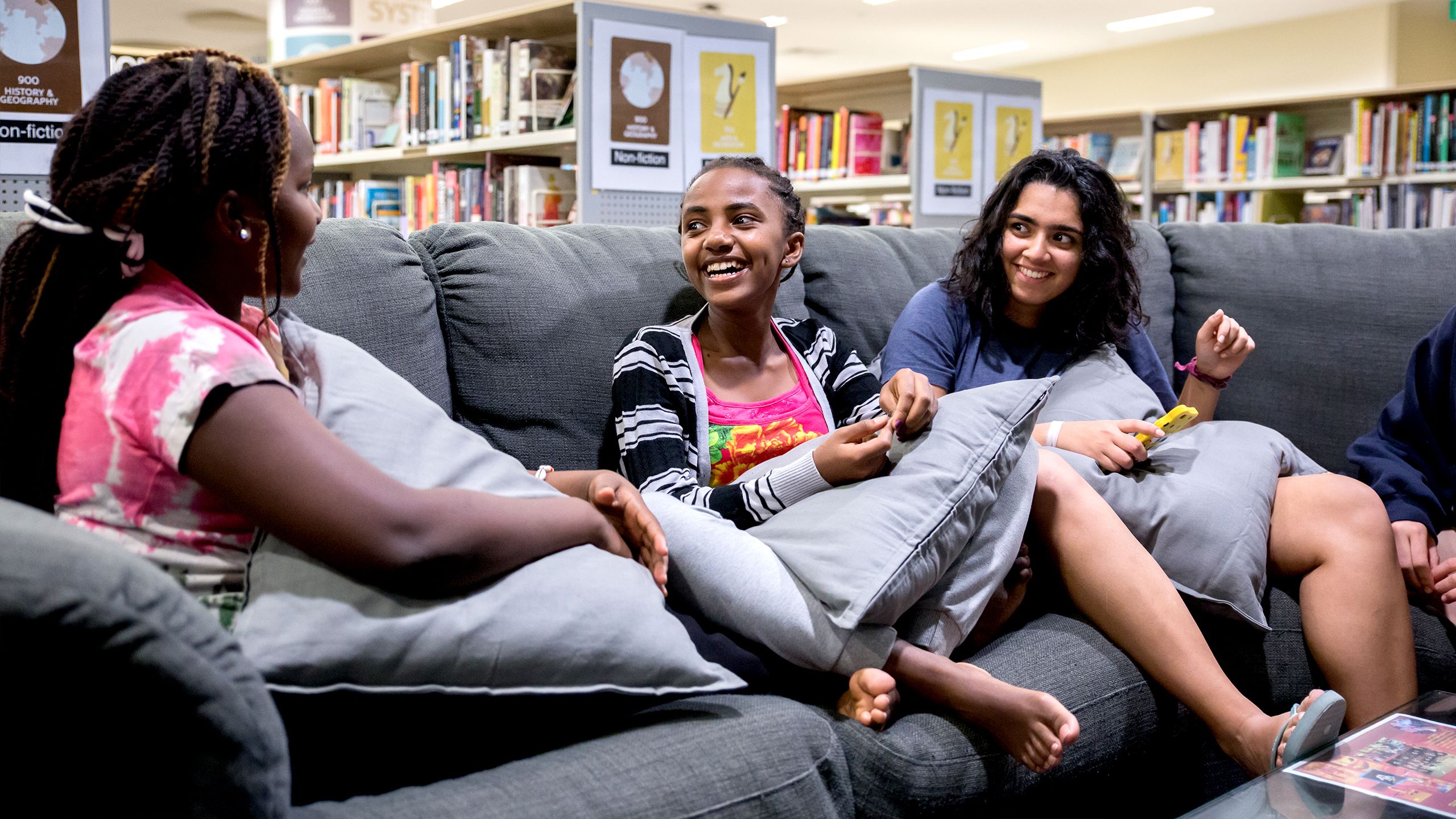 For more information about our Residential Boarding Programme or to arrange to visit us in Singapore please click here.